Visual design
Metaphoric visuals, evocative landscapes: recollecting emotions with Eliseo H. Zubiri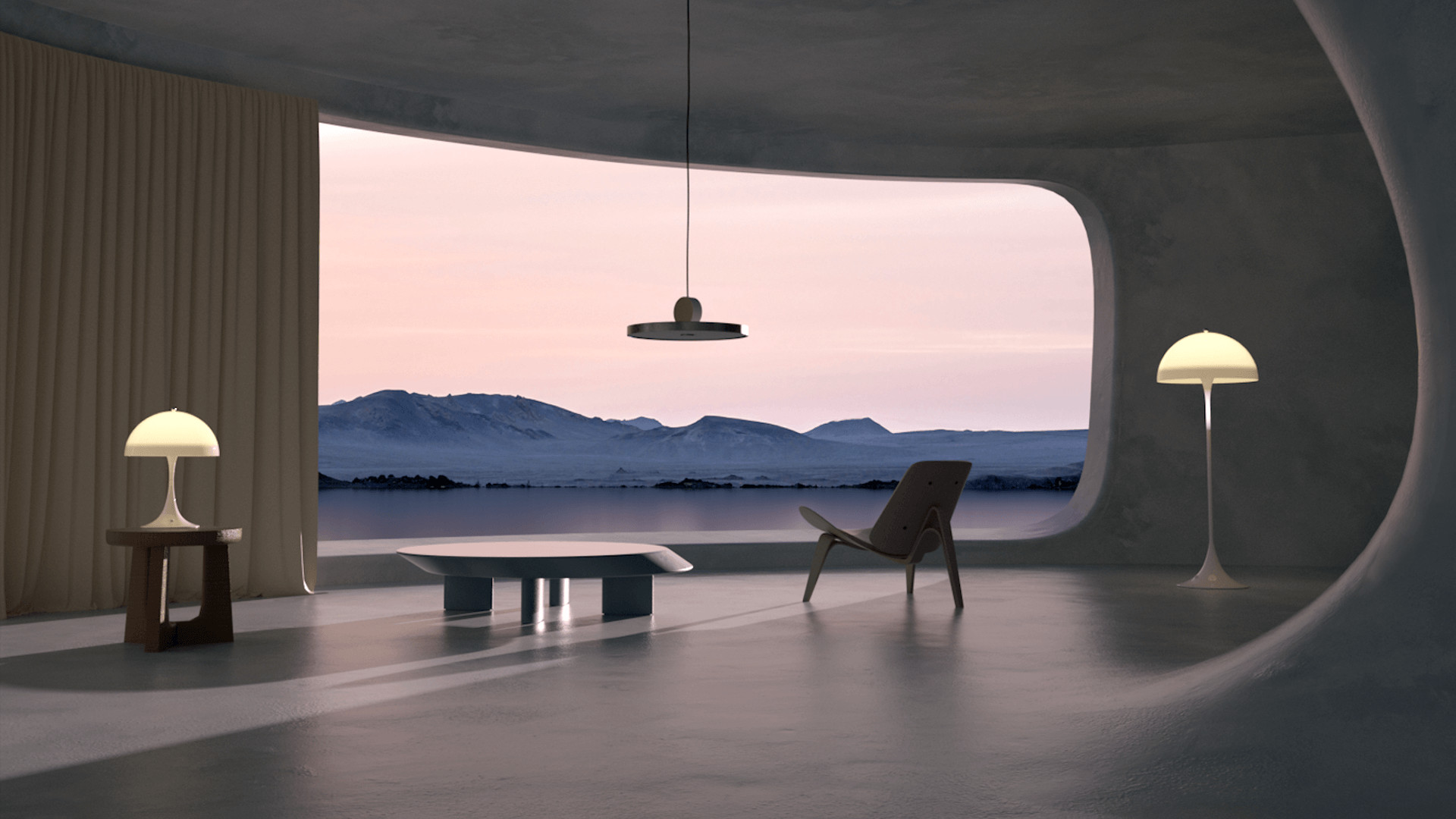 Based in Buenos Aires, Eliseo H. Zubiri is a multidisciplinary designer focusing on digital art. His narrative develops through metaphorical images and videos, leaving a door open for the viewer's interpretation.
Modern visual arts often blur the boundary between imagination and reality, Eliseo H. Zubiri does this really well in his lucid-dreamy landscapes. Multidisciplinary designer, founder of a digital studio based in Buenos Aires, Argentina, he produces metaphorical visuals that subtly trigger deep emotions in viewers. His images are conceived as cinematic scenarios, always telling a story, but also leaving the door open for several interpretations.
Eliseo H. Zubiri's digital art is gaining global exposure, especially thanks to social media. Eager to understand more in-depth the meanings behind his stories, DesignWanted took an interview with Eliseo and found out more about his journey, inspiration, relationship with social networks and future steps.
Who is Eliseo H. Zubiri? How did your path in digital art and cinema begin?
Eliseo H. Zubiri: "My path began a few years ago, I studied at the University of cinema, and I also began to study 3D. I come from the area of post-production, where I have worked with several directors until there came a time when I wanted to focus on my projects and seek new ways to express my ideas.
Cinema, photography, painting and music have been a starting point in my artistic career and 3D has been a space where many of these activities converged."
What is your ultimate goal as a visual artist? What purpose do you serve with your practice? In short, why do you do what you do?
Eliseo H. Zubiri: "I have become accustomed to working in the studio daily, shaping ideas. Many of them are linked to a certain spirituality or a certain emotion.
I find it necessary to show only a part of it to the viewer so the viewer can formulate the rest of the story. I also try to work with a symbol that is not univocal and that is open to several interpretations of the same piece."
Influencing people's emotions and state of mind: meet Jessy and Katy, the artist duo turning urban areas into works of art.
Combining symbolism with surrealistic elements of nature, your images present austere and unusual scenes of contemplation and uncertainty. What are the central concepts or stylistic inclinations that, above all else, will always represent Eliseo H. Zubiri's work?
Eliseo H. Zubiri: "I have always felt attracted to cinematography and my career began that way, looking for new ways to transmit stories and sensations. It was then when I began to create a world linked to a cinematographic space, images with emotional content, using metaphors or elements in a symbolic way.
Many of these scenarios show a certain nostalgia for an earlier era, linked to nature and his roots."
With more than 100k followers on Instagram, what would you say is your relationship with social networks and what has been their impact on your work?
Eliseo H. Zubiri: "In one way or another social networks have helped me to be able to connect with directors, artists and clients in the medium. I think social media is a great tool for connectivity.
But I also believe that as artists we must be careful with what we show, art must contribute to society in some way."
Documenting your vision of life, the afterlife and conflicts with identity in moments of surreal environmental scenes, what fields and contributions inspire you?
Is there a different inspiration for your imagery work and filmmaking?
Eliseo H. Zubiri: "My art has a great correlation with film imagery, many times the inspiration has come from there, since I was a child I was surrounded by drawing and painting. I always think of images as a possible cinematic scenario.
Nowadays, also the music helps me to conceive some ideas. Many other times the ideas are born from the same semiotic game and its relationship with the environment. I mean that I think of my images as cinema or video, telling stories through images."
Your commitment to a poetic and naturalistic style has defined your practice, centered on a strong emotional core. If you had unlimited budget and resources, what is the project you would develop?
Eliseo H. Zubiri: "I want to continue creating from this cinematographic and epic imprint. I have an artist status that I like to keep exploring, it may be art, music, video. I may find other types of artistic expressions that I'm interested in delving into."
Having had the opportunity to exhibit your work in Sydney, and creating imaginary landscapes for Microsoft; what is the next step for Eliseo H. Zubiri?
Eliseo H. Zubiri: "My goal at the moment is to bring these images into small audiovisual pieces. Movement and music are a good way to punctuate and accompany some emotions. During 2020 I have been quietly working on the making of a video clip that will soon be released."
Fascinated by surrealist, poetic art? Discover the "emancipation of dissonance" conveyed by Charlie Davoli's surreal artworks.