Design
Can upcycling plastic waste rival the quality of virgin materials? Interview with Novoloop
California-based Novoloop communicates vision & mission right from its name: "novo" means as good as new, while "loop" refers to their focus on the plastic circular economy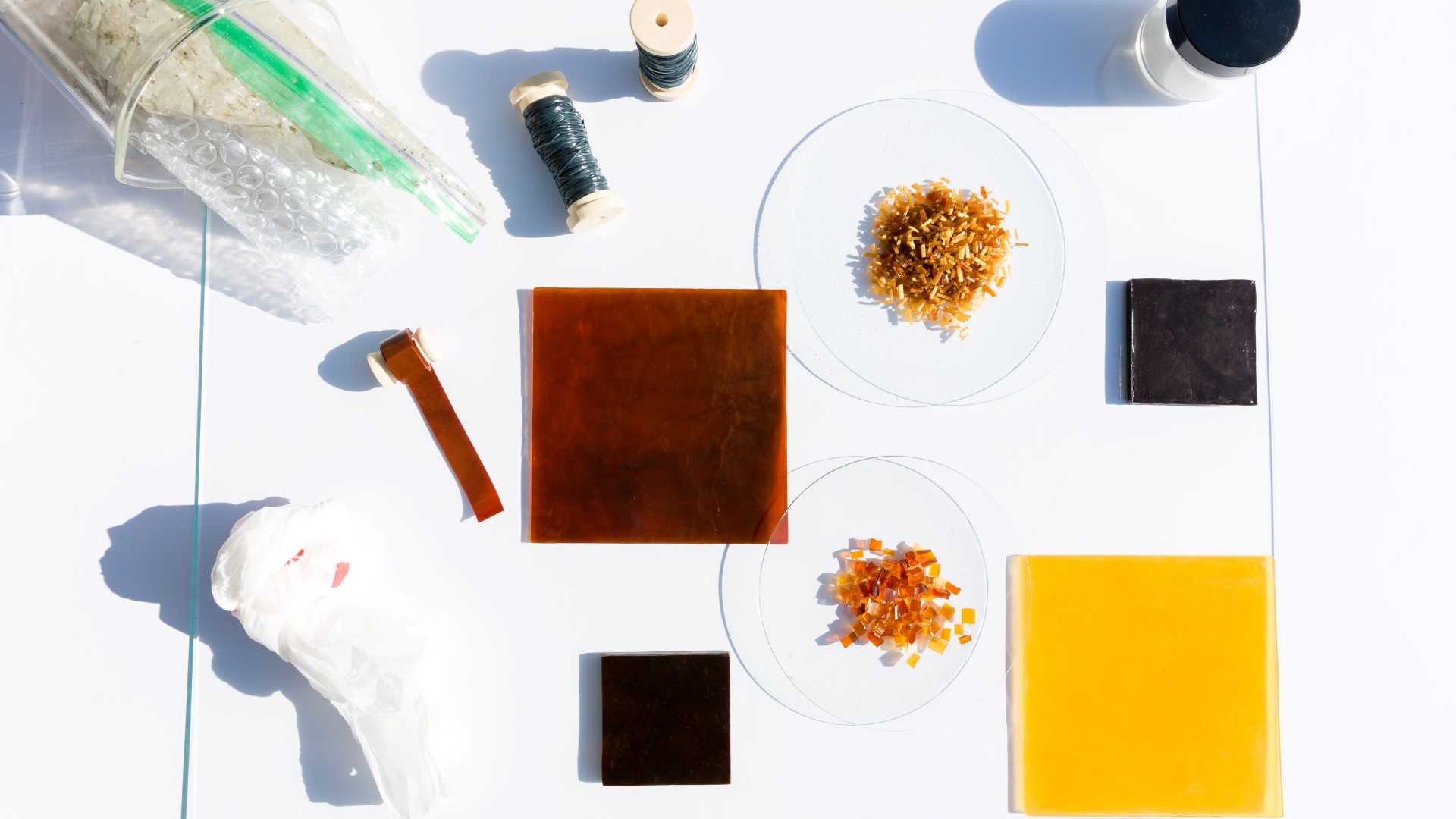 Novoloop breaks down plastic waste and turns it into performance materials that rival the quality of virgin materials. Living in the Anthropocene era, we may wonder "whose fault is it?" and the bad news is that a huge responsibility falls on design.
Taking a look at Ecological Design, a publication dating back to 1996, we'll find the authors Cowan and Van Der Ryn stating that the environmental crisis is in many ways a design crisis, since it depends on "how things are made, buildings are constructed, and landscapes are used".
Taking action is a priority: we must put sustainability at the core of design for the sake of the entire ecosystem.
Miranda Wang and Jeanny Yao, co-founders of the startup Novoloop, recognized this environmental crisis and decided to focus on the plastic circular economy. They adopted the remarkable vision of building the most transformational materials company by showing the world what can be done with plastic waste.
To this end, they developed an innovative technology, Accelerated Thermal Oxidative Decomposition (ATOD™), which turns plastic waste into as-good-as new performance materials that rival the quality of virgin materials.
DesignWanted had the chance to interview Miranda Wang, Cofounder and CEO of Novoloop, a tech entrepreneur, a Rolex Awards for Enterprise Laureate and a UN Young Champion of the Earth.
Miranda Wang led us to find out more about the startup's journey, vision, ATOD™ technology, steps to create high-performance materials and Novoloop's future plans.
How did the journey for Novoloop begin?
Miranda Wang:
"Over a decade ago, as a teenager, I met Jeanny Yao in a recycling club meeting and we bonded over our shared interest in environmental issues. In Grade 10, we took a field trip to a waste transfer station and were shocked to see how much trash remained and how much of it was plastic. This opened our eyes to how huge the problem was and triggered our mission to do something to combat waste pollution."
[ On a single-person scale, all of us can definitely make a difference in waste production and management. Let's get inspired by Teun Zwets who made a funky planter out of his own trash! ]
Why Novoloop? Why transforming packaging waste into high-performance materials?
Miranda Wang:
"Our trip to the waste processing facility was a defining moment and set us off on a mission to transform plastic waste into upcycled performance materials. In 2015, we founded Novoloop (formerly known as BioCellection), a Menlo Park, California start-up focused on breaking down plastic waste, most of which is not recycled today, and turning it into as-good-as new performance materials that rival the quality of virgin materials.
The vision? To build the most transformational materials company by showing the world what can be done with plastic waste. Our first product is a thermoplastic polyurethane (TPU), which is an engineering grade plastic used in footwear, sporting goods, automotive parts, and more."
How does your breakthrough Accelerated Thermal Oxidative Decomposition (ATOD™) technology work? And which are its specific sustainable contributions to the environment?
Miranda Wang:
"In nature, plastic is broken down over hundreds of years due to sunlight, oxidation or friction and, as a result, often finds its way into our food sources. Novoloop's innovative technology shrinks this process to just six hours – and instead of happening in the environment, it's happening using a safe, highly-controlled process called Accelerated Thermal Oxidative Decomposition (ATOD). 
How Novoloop harvests the carbons in plastic waste to create high-performance materials:
First, we source bales of sorted plastic. This means we partner with cities, material recovery facilities and plastic processors who sell us post-consumer plastic waste left over from the mechanical recycling and we keep this material out of landfills, incinerators, or the ocean.
Then we break down the old plastic into new building blocks. Using our breakthrough process called Accelerated Thermal Oxidative Decomposition (ATOD™ for short), we break down polyethylene into proprietary chemical building blocks. This manufacturing step cuts carbon emissions by 68% compared to conventional production methods.
We turn these building blocks into an upcycled performance plastic worth up to 50 times the value of the plastic waste from which it came. The end result is a TPU material that is environmentally friendly with as little as half the CO2e1 footprint of virgin materials. This like-new TPU performs comparably to virgin plastic."
Going back to the implementation process of ATOD™, which were the major challenges encountered by Novoloop?
Miranda Wang:
"When people think of recycling, they think that if you start with a certain type of plastic, say PET from a water bottle, then you have to turn it back into PET again. And if you can't do that, then you turn it into oil and try to make plastics again from it.
That's a difficult notion to debunk. But we looked at it differently. What if you take polyethylene, the most common plastic used in everything from bags to agricultural plastic, and upgrade it into a higher value, higher performance material that can be used in a durable everyday product, such as a shoe, for example, that can be recycled again? Now we've created a long-term-use material that is 50x times more valuable.
Another major challenge was overcoming both consumer and customer perceptions that recycled products are of lesser quality or don't perform as well as new products. But with our technology, that simply isn't true. So we've had to educate our partners and the public that upcycling plastic waste via our ATODTM technology doesn't mean we are producing an inferior product."
Through the lens of sustainability, which is the hardest part of transforming plastic waste into a high-performance, environmentally friendly material?
Miranda Wang:
"Plastics are very difficult to recycle and many chemical recycling processes have neither financial nor sustainability justifications behind them. We wanted to create a technology that not only gives plastic waste a new life but also makes sense in a world racing to fight climate change."
Helping brands and their supply chains meet aggressive sustainability goals and increase brand appeal, how does Novoloop shape the relationship with its partners?
Miranda Wang:
"We focus on delivering performance materials that have significant sustainability benefits while offering them at prices competitive to virgin. We take an efficient approach to first understand what our partner is using in this material category today and we recommend a certain grade of our material for them to trial.
We are excited about building long-term relationships with brands and manufacturers that want to modernize their raw material sourcing."
What is next for Novoloop?
Miranda Wang:
"We will be launching a new microsite that further highlights our sustainable products and commitment to the environment. In tandem, you will be hearing exciting news from us soon about product reveals and launches!"
[ There are several opportunities of designing with waste… Discover how Omayra Maymó turns beer waste into totem-style pedestal for Heineken.]