Lighting design
IVY: an architectural lighting solution designed by Vittorio Massimo
Italian lighting specialist, Lodes, has joined forces with Italian architect, Vittorio Massimo, to create IVY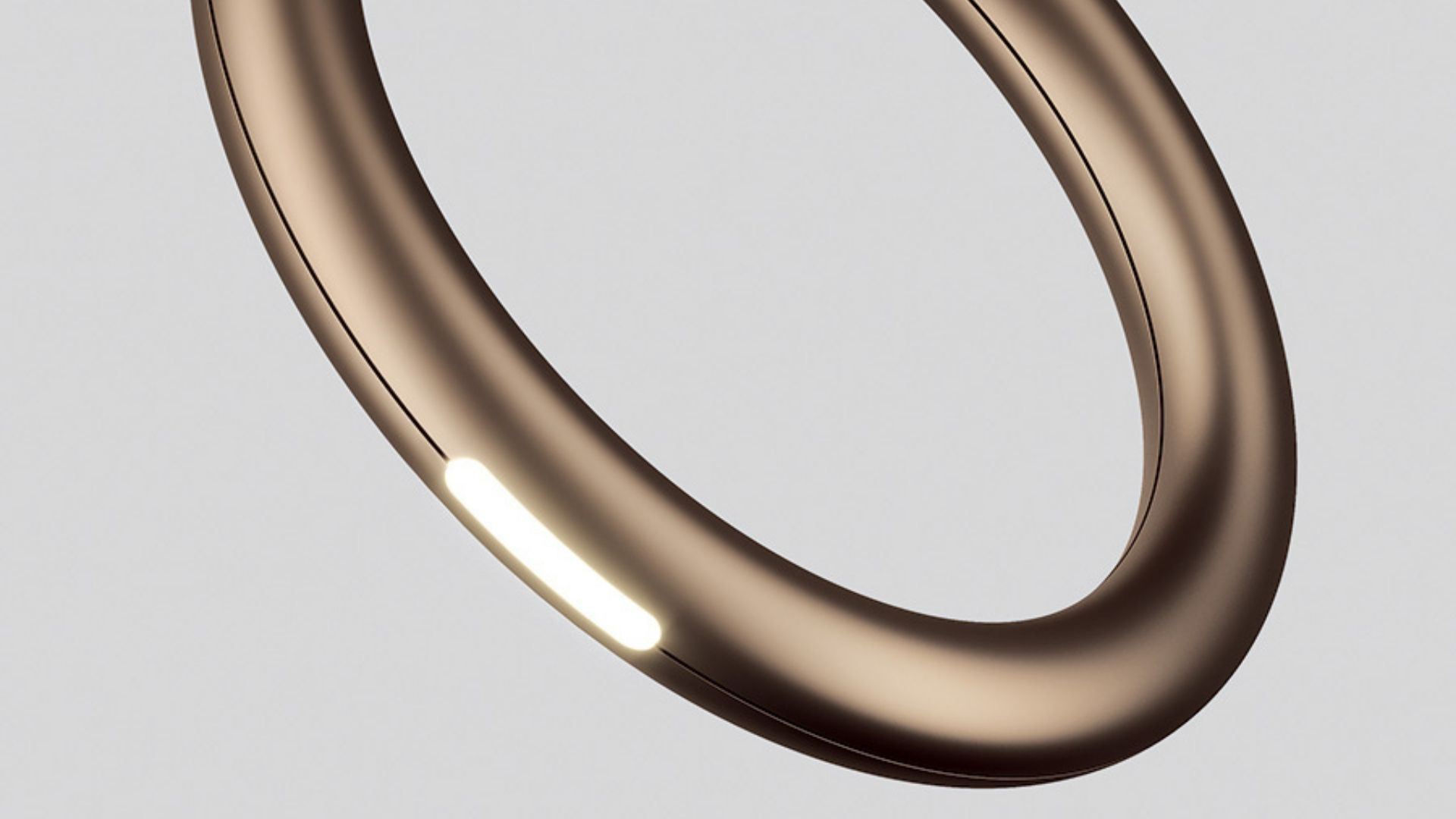 IVY is a minimal, geometric lighting piece composed of a ring hanging on a cable, which gives power to a made to measure LED module.
Designed with single and double cables (IVY I and IVY V respectively), IVY responds to the need for flexibility, an increasingly contemporary theme in architectural practice and restoration, allowing the luminaire to be released from its ceiling derivation.
IVY I is a single pendant featuring one straight cable looping around the ring. The pendant can be hung alone or as a set on Lodes' multiple canopies.
IVY V features a double cable which forms a V by hanging the cable from the power source in the ceiling to wherever users decide to fix it.
IVY V can also be used on a new multiple canopy that consists of a base with a central hole from which up to 6 or 12 cables hang.
Users can create several V shapes, starting from the canopy and positioning the cable wherever they want around the room, securing it to the ceiling through a small black metal element.
Vittorio Massimo comments: "As Siegfried Giedion said, 'it is light that gives the perception of space. Space is dissolved by darkness. Light and space are inseparable.' Lighting is such an important consideration in architecture, yet it is so often left to hide on the ceiling.
I wanted to extend lighting into the wider design. IVY was conceived to adapt to the unique details of a room, the ring component glides along the cable to reach any point of the space and to illuminate It at different heights and therefore influence its surrounding environment, characterising it as both a lighting point and a key architectural feature".
The cable comes in black whilst the die-cast zinc alloy ring is available in three finishes: matte black, extra-matte champagne and terra, a warm tone with hints of brown, orange and pink.
The three colourways can be combined on multiple canopies to build a varied, contemporary statement piece.
The product sheds light downward through a long and narrow opening, which has been skilfully designed to disseminate an even, rounded beam through its methacrylate diffuser.
The name IVY relates to the clustering of lamps on numerous cables that are reminiscent of climbing branches.
The cables intertwine and overlap in the same way as the plant ivy, adapting to the environment and framing certain details of the space.
The composition emphasises various focal points from different or changing points of view of those who walk through the room.
The design was also inspired by rings, specifically wedding rings, as pendants on necklaces.
This motif translates to the ring's position on the double cable, reinforcing it as a simple yet precious object, making the perfection of its form the value.
The range was conceived to fit into any environment due to its versatility and pure design.
IVY V is particularly impactful in minimal and sophisticated commercial contexts, including hotels, retail spaces and restaurants, however it can also be used in residential settings to define dining and reading areas, whilst IVY I can serve as a discreet night light in the bedroom on a single cable.
Massimiliano Tosetto, Managing Director at Lodes, notes:
"IVY perfectly exemplifies Lodes' ethos of accessible and contemporary design. Its flexibility allows users to play with different heights and shapes, therefore enhancing the wider architectural details of a space. The result demonstrates a unique creative synergy between the architect, Vittorio Massimo and Lodes."