An Indonesian proposal for 2-wheels electric mobility – EV.500 by Katalis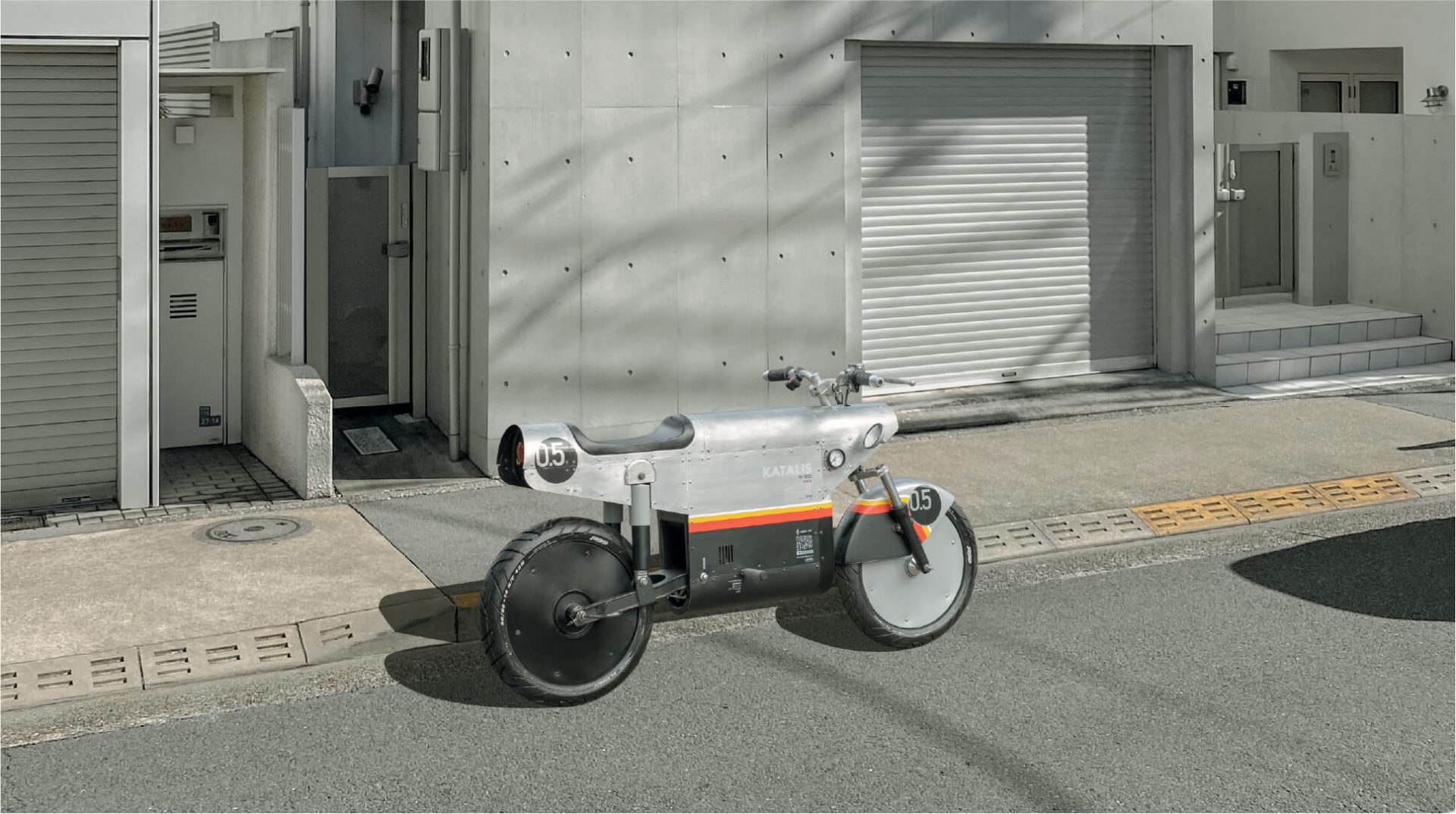 Katalis' EV.500 is a modified Selis Garuda electric motorcycle designed for the future.
The development of electric vehicles and its infrastructure is encountered obstacles amid the COVID-19 pandemic. This pandemic brought massive impact, not only in Indonesia but also on a global scale. However, for Katalis Company, this does not stop them to innovate. This design studio which based in Fatmawati, South of Jakarta, Indonesia is utilizing their time to focus on their custom build of a Selis Garuda electric motorcycle.
"Along with the electric motorcycle competition held by the Indonesia International Motor Show (IIMS) 2020, we launched a custom work entitled KATALIS EV.500. This motorbike takes the design foundation of a typical WWII fighter aircraft", said Julian Palapa the Principal Designer of Katalis Company.
Julian's vision in designing the Katalis EV.500 can't be separated from his experience as an architect. Instead of maintaining the existing frame, he replaced the entire frame and swing-arm with new material made of series 6061 aluminum.
This motorbike is a combination of retro design, a bit of typical Japanese visual element, and the future technology of the electric vehicle. "We think it is quite rare to have an electric motorcycle design that has a metal body or shield", Julian added. Furthermore, the rider of this electric motorcycle is equipped with by various retro-style instrument panels, yet functional. From vintage voltmeter to light switch. 
He also explained that not only improved the visual of Selis, especially Garuda series which became the base, the Katalis EV.500 was also expected to be ergonomic so it seems to blend with the rider's movement while riding the motorbike. "It is like you are riding the bike, together with the bike", explained Julian.
According to the Head of Strategy of Katalis, Joseph Sinaga, Katalis puts forward three main variables in developing the EV.500. First, EV.500 must provide a sense of freedom in access to mobility for its users. Second, EV.500 must be able to provide happiness for the riders while riding it.
"Why is this important? We feel that commuting is not just moving from one point to another. But also to make our life more meaningful by connecting us with different stories from our trip. Surely, the journey taken with the EV.500 must be a happy one," Joseph said. As the third point, he explained that EV.500 also offers a pollution free riding experience that helps protect the environment.
He also added that with EV.500, it can become the blueprint for Katalis in developing the solutions of the future of mobility. "It's a micro-mobility solution according to changes in society and people's lifestyles", said Joseph.
He explained that with this pandemic that is happening, Indonesian people began to change on how they maintain their wellbeing, and as well as the cleanliness of their surroundings. "We are sure that in the future, more people are shifting from fossil fuel vehicles to renewable energy vehicles.", Joseph explained.
Julian also hopes that the presence of EV.500 which was launched digitally by IIMS on Instagram, could be a trigger, as well as encouraging young people to continue to innovate. "Being at home does not mean that we can't do anything. We can learn while doing so many things. We believe what limits design is only the willingness of each person to imagine. If we can custom-built an electric motorcycle from home, the younger generations can do it as well", added Julian. 
If you are curious to know more about electric vehicles don't miss the Volkswagen START TO DRIVE ELECTRIC exhibition.