Home decor
KUR!O – A futuristic, modular shelving system designed by Von Morgen
KUR!O is an everchanging shelving solution that turns shelves from ordinary furniture into a piece of art.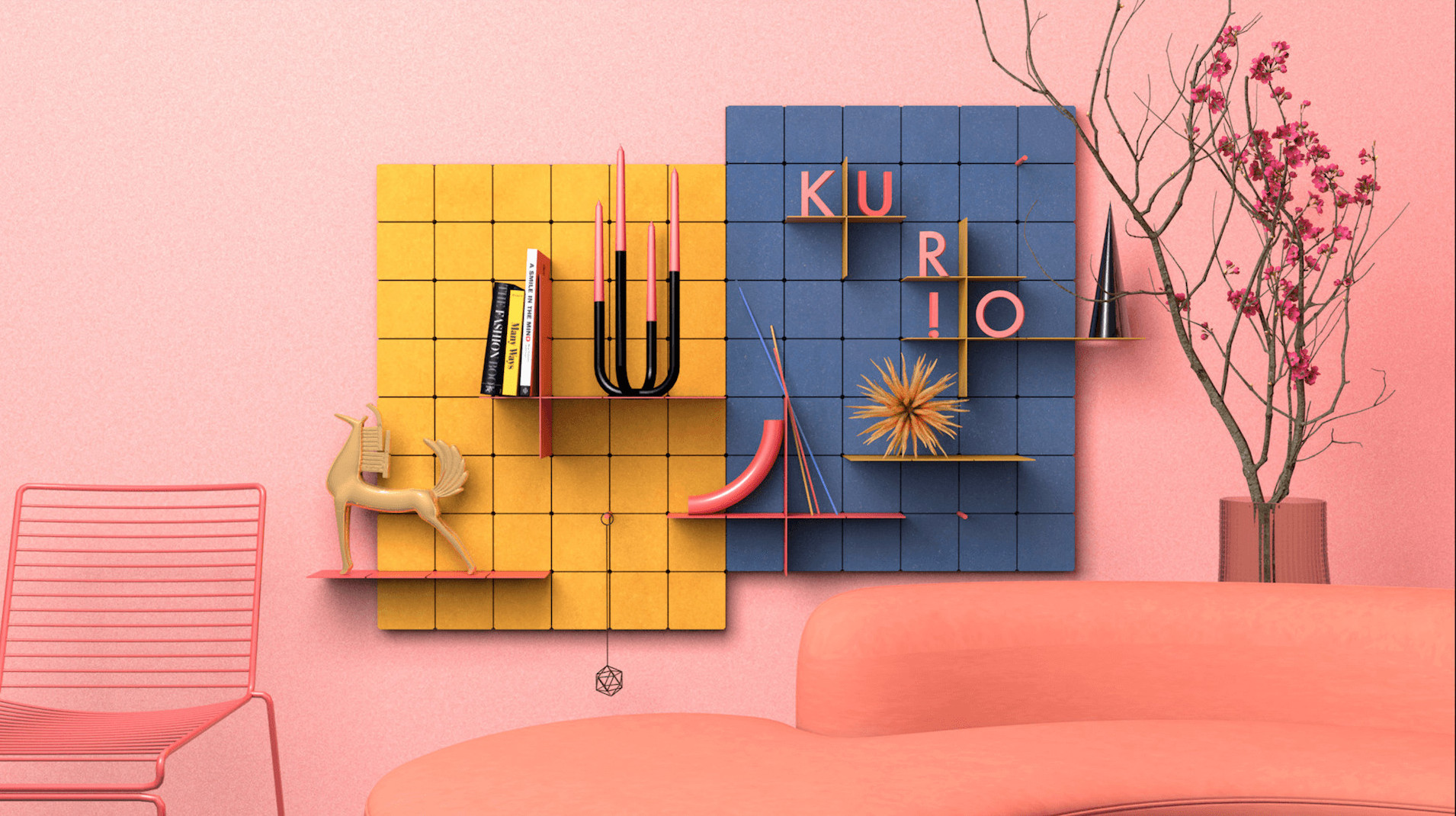 This masterpiece – KUR!O – is a shelving system consisted of baseboards and modules that can be assembled in endless customized layouts, a timeless piece of furniture by yourself.
KUR!O offers you a chance to design and adapt your shelf to your own creation. It's a unique and versatile shelf-board system that enables you to rearrange it over time.
The mind behind KUR!O – Von Morgen
Von Morgen is a German furniture & interior design studio led by Markus Hofko, based in Augsburg. Hofko is known as a designer, artist as well as a filmmaker, illustrator, and publicist.
After being a supporter of surrealism for many years, he found his new infatuation in minimalism and its universal design language.
Von Morgen's focus of attention is laid on technical and visual perfection. Accordingly, the result is a tasteful design that adds a modern touch to any interior.
Materials & Techniques – Wood fiber compound and powder-coated metal
The baseboards of this shelving system are made from high-density wood fiber compound which is completely dyed-through, moisture resistant, and non-toxic. They are available in various colors such as black, ocher, chocolate, red, blue and grey.
The hanging modules – panels and sticks – are made of powder-coated steel and can withstand a substantial amount of weight. The modules are available in a specter of more vibrant colors, such as black, blue, turquoise, yellow, light red, and white.
Style & Aesthetics – Timeless, minimalistic design
KUR!O is a shelving system that offers its users a literal plug'n'play approach to furniture assembly. There are endless possibilities of combination and module extensions, enabling the creation of personal shelving layouts. The panels can be placed in any order and tucked together vertically and horizontally. 
The minimalistic design can easily adapt to modern home design as much as to its users' needs.
KUR!O is an everchanging, long-lasting shelving system
This system is easy to install and does not require any additional tools, therefore it's responsive to instant changes and new arrangements. Its minimal yet interactive design allows KUR!O to blend in any room found in your home.
It can be assembled in the living room as a bookshelf, a coat hanger in the halfway or as a spice rack in the kitchen. If you need a kickstart idea for your first layout, Von Morgen provides you with a few basic combinations. KUR!O won a gold A'Design Award for furniture design in 2019, even before being launched on the market.
Design memento – Your home will never look the same with the KUR!O shelving system
KUR!O made quite an impact in the field of futuristic and minimal furniture. It truly represents a shelving solution from the future, enabling you to reveal and express your creative and artistic side. 
KUR!O is easy to assemble and rearrange, with no need for additional tools. As a shelving system, it's not only practical and effective but also has a sublime design.
KUR!O shelving system: a smart, futuristic design with a touch of simple and mundane
KUR!O is a dynamic shelving system that will beautify your home and bring out your artistic side. In my opinion, it's important to feel comfortable in your own home, beautified by something you designed yourself.
It allows you to create your own layout, your own story based on your needs and affinities. KUR!O is a shelving system that every home needs.