Home decor
Lamitex launches report endorsing UN's Sustainable Development Goals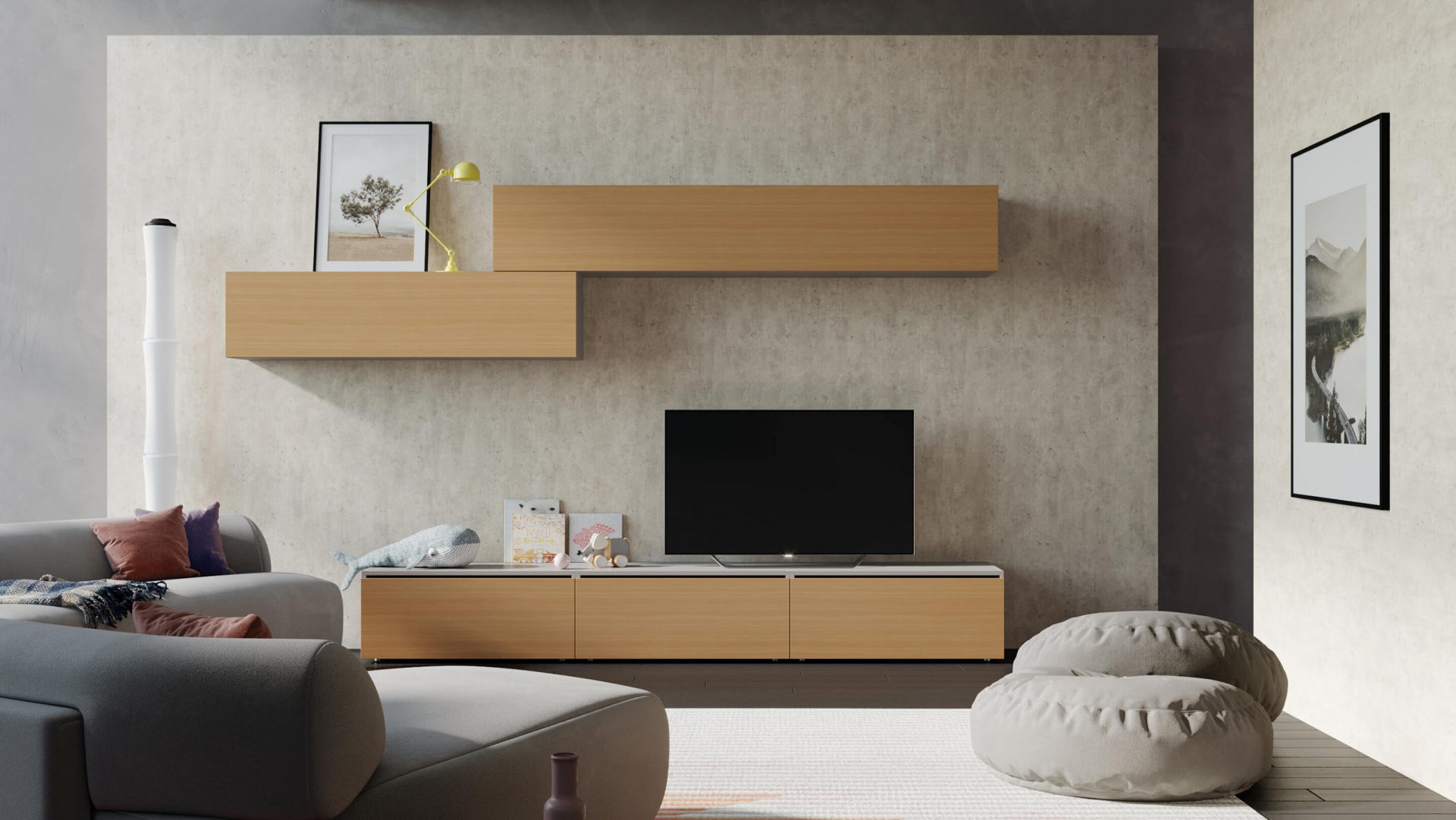 From eco-sustainable processes to employee wellbeing, decorative surfaces specialist Lamitex is on a mission to protect the planet and its people—everybody take notes.
There are many reasons why Lamitex is a leader when it comes to decorative surfaces and several of them are green. Since the very beginning, Lamitex has developed products with respect for the planet, creating decorative surfaces that are environmentally friendly and FSC-certified. 
Now, the Italian company has launched a sustainability report as part of a newly informed mission to protect the planet and to improve the employees' life quality. It outlines its methodologies for creating products and promoting a working environment that aligns with a selection of recommendations from the United Nations Sustainable Development Goals (SDGs).
The report is the culmination of twenty years of experience, working to perfect materials using eco-sustainable industrial technologies. In 2001, the company was born with the desire to create new surface materials with a low environmental impact.
Lamitex's products are designed to be ecological, recyclable and free of added chemicals such as urea-formaldehyde, phenols and any other polluting agents, which are damaging to the planet.
Accelerating solutions by 2030
Lamitex's report, which includes recommendations to achieve several of the SDGs outlined by the United Nations, is designed to help accelerate the company's efforts by 2030. It acknowledges several of the goals including the use of affordable and clean energy, responsible consumption and production, and climate action.
Lamitex uses exclusive technology to create what's known as continuous low-pressure laminates (CLPL®), read more about them here.
Better for the planet and the Lamitex team
The report has also highlighted employee wellness, something Lamitex has always advocated. Continued efforts in this area stress the importance of work-family balance, which focuses on helping workers with children and those that make long-haul trips. Meanwhile, Lamitex's house organ, which is published every two months, intends to promote communication between the company and its staff.
Lamitex has also launched a training program designed to promote productivity and development within the workplace called the Lamitex Learning Academy. The objective here is to work with employees to outline individual progression, which should have a positive impact on workflows and product quality.
Report aligns with UN sustainability goals
The report focuses on five, clear areas generated at the suggestion of Lamitex employees, which address several of the UN's sustainability goals. Beyond steps to promote the company's eco-credentials, they range from inclusive and sustainable economic growth to productive employment, gender equality, wellbeing, and innovation in light of the global pandemic. 
The first working group focuses on Goals 3 and 5 of the UN's SDGs, which correspond with "Gender Equality" and "Health and Wellbeing". The proposals that emerged underlined an adherence to gender certification, flexibility of working hours and the long-term possibility of remote working.
The second area responded to "Businesses, Innovation and Infrastructures", corresponding with Goal 9. Here, the feedback from employees largely focused on a new photovoltaic system to improve energy usage and infrastructure.
"The adoption of clean technologies through the installation of the photovoltaic system would undoubtedly lead to greater corporate efficiency," says Lamitex. "It would be possible to reduce the charging times of the forklift and use electrical appliances as well as an accumulator to ensure continuity in the event of a power failure."
The group area three has developed themes regarding "Climate Action" corresponding to Goal 13. Here employees proposed a "Tree of Life" project to promote local biodiversity by planting a tree for every new employee. It also suggested the possibility of purchasing land for embarking on Zero Km activities.
Goals 8 and 3 – "Decent Work and Economic Growth" and "Health and Wellbeing" – informed the next area, which focuses on company welfare through work satisfaction whilst proposing a series of schemes to support other aspects of life such as mortgages, insurance and travel at advantageous rates. The objective would be to engage employees and reduce the costs of human resources.
"Nothing determines business success more than workplace culture, which is particularly true when it comes to employee wellbeing," the company explains. "Placing culture at the heart of development policies is the sure fire way to ensure a human-centred, inclusive and equitable future."
The final area looked to Goal 7 and 12 of the UN's SDGs, which correspond to "Clean and Accessible Energy" and "Responsible Consumption and Production". The comparison brought out several interesting proposals ranging from a roof garden to electric bike incentives.
Lamitex's sustainability guide sets a precedent within the industry
Lamitex's publication of its sustainability guide comes as architects and designers are becoming more aware of the industry's environmental impact. Building on its eco-credentials, Lamitex sets an example to other companies, especially when it comes to engaging their employees to set out a potential guideline for the future.
Lamitex has an extensive library of finishes and decorations, don't miss Lamitex's four new mini-collections as part of Decors Week.