Home decor
Can a mushroom-growing terrarium connect us back to nature?
Designer Caity Duffus has created a beautiful yet simple vessel for the display, caring for, and nourishment of mushrooms as a living entity and a food source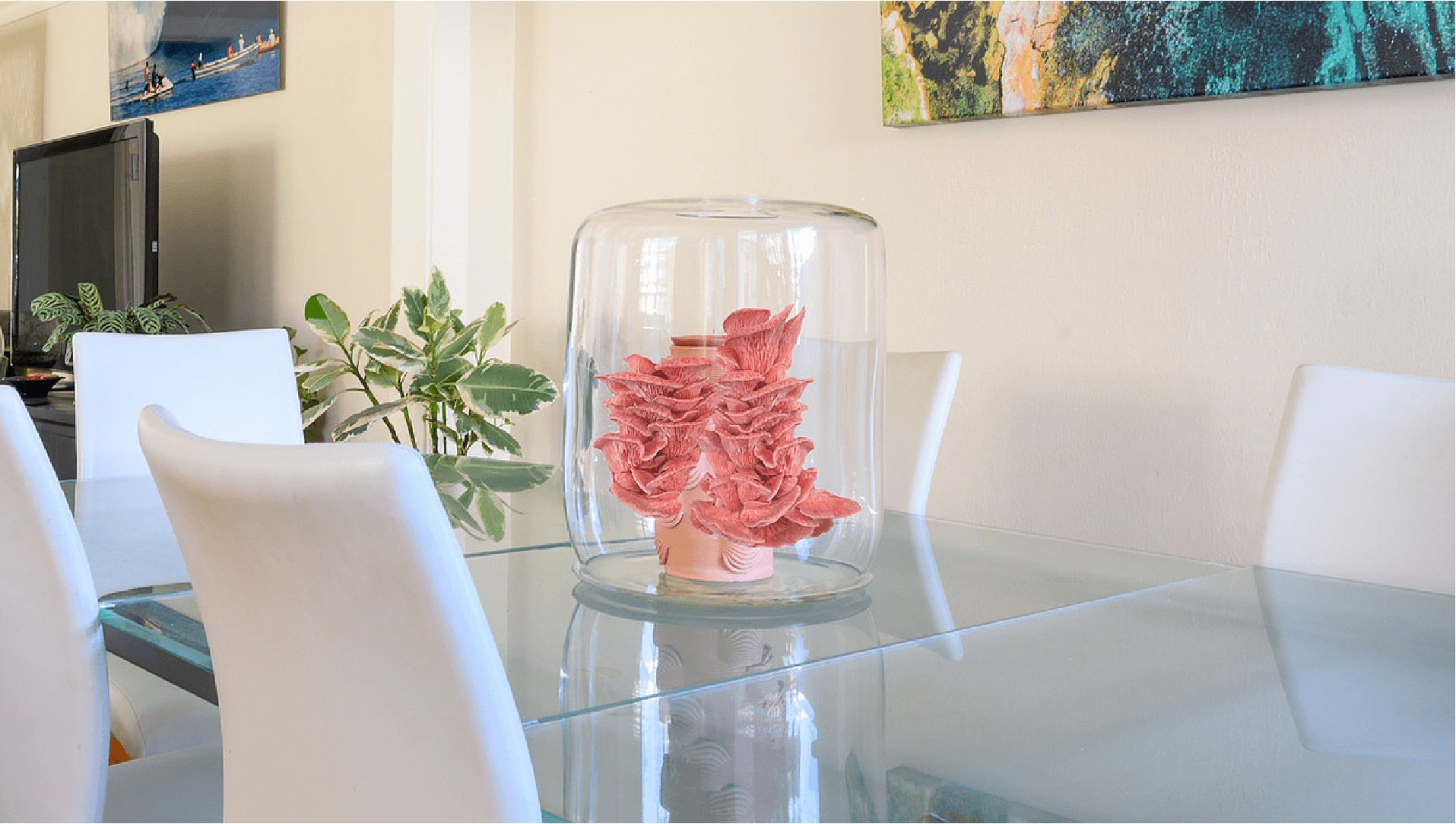 In response to the COVID-19 pandemic, industrial designer Caity Duffy has developed Mycelia House, a product that allows users to reconnect with their natural environment without having to leave their houses.
It's been said a lot but lockdowns and the COVID-19 pandemic has changed human's relationship with nature. Forcing people to interact with familiar surroundings in new ways and find solace in nature, our appreciation of green spaces and local necessities have heightened.
The result is a terrarium-like bell jar for nourishing funghi at home. The two-piece set comprises a 3D-printed ceramic container and a hand-blown glass jar that protects the mushroom.
Initially, Duffy wanted to use 3D printing to create the vessel but her preferred design collapsed under the weight of too many loop layers.
Through the process of assembling, caring for, and nourishing mushrooms is supposed to reconnect the user with their innate love of nature — an idea that underpins the concept of biophilia. It suggests that we all have a genetic connection to the natural world built up through hundreds of thousands of years of living in agrarian settings.
Mycelia House also responds to recent trends in the localization of food production and DIY alternatives (as well as a love for houseplants to satisfy a generation of hipsters).
Although Duffy says she didn't have this audience in mind. She says she took the opportunity to design for a new market of higher-income earners who are interested in wellness. 
"These are creatives who have a love for nature and being outdoors, although they live and work in urban areas and struggle to find time in nature due to their busy lifestyle," explains the designer.
Included in the kit is a substrate bag, which promotes ultra-fast mycelial growth in pasteurized substrates such as chopped cereal straw, coffee grounds, sawdust, and woodchip. After cutting the bag several times and spraying it with water, it is placed inside the pot.
[ Read also Projects using the potential of mycelium, a natural alternative to plastic ]
Next, a porous lid is placed on top of the pot and filled with water to create a self-watering system. Finally, the glass jar is placed on top of the ceramic vessel with a hole on the top to allow for fresh air exchange.
The user only needs to wait the few weeks it takes to grow the mushrooms before enjoying them as part of a meal or in a tea.