Architecture
Life in Tree House redefines residential interior spaces through scattered levels
For interior designers tight spaces are challenging for different reasons, limiting their scope of work and always requiring ingenious solutions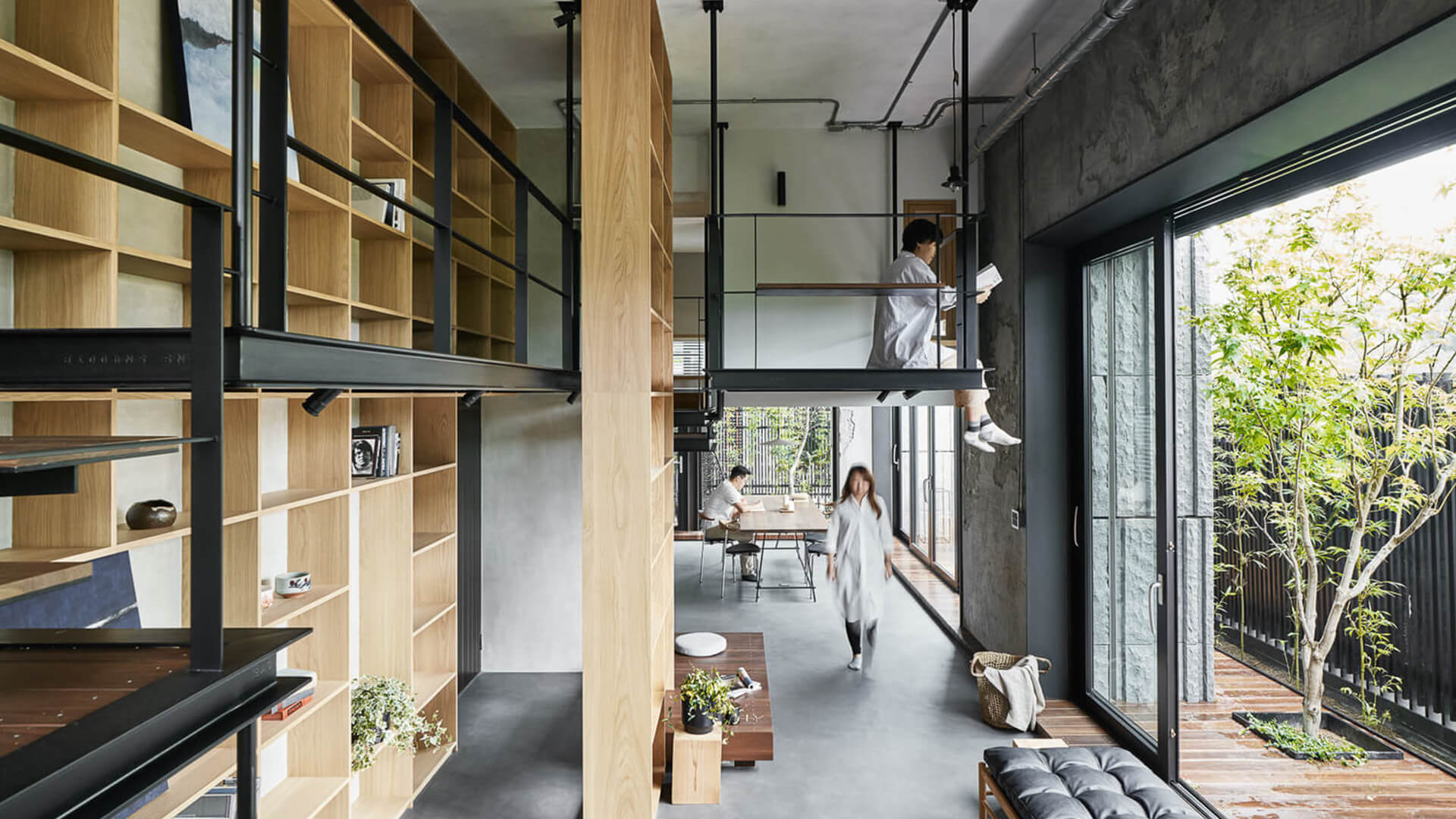 As a great example of small-spaced residential architecture, Life in Tree House experiments through interiors inspired by the multiple layers of a treehouse. A tree House can make the most out of the limited space available.
The designers adapted the treehouse concept by using multiple levels and dividing the different living spaces of the house to make the most out of the high ceilings while creating an original interior concept.
The minds behind Life in Tree House – Soar Design Studio
Taiwan-based Soar Design Studio is specialized in creating empathetic interior spaces spanning from residential to commercial ones.
Incorporating traditional Asian design elements, the studio preserves a minimalistic vibe through the use of a limited variety of materials and pure color tones to create relaxing, warm and welcoming environments, regardless of their ultimate purpose.
Materials & Techniques – Hardwood suspended levels
The designers took the height in this 114 square meter space as a major advantageous factor to divide each function of the house. Ground-level is an open floor plan, un-divided yet categorized through minimal furniture. Storage is kept as a floor to ceiling open shelving system, remarking the height of the space.
The exterior periphery, with a small garden and patio, is accessible through tall lintel glass doors which help to bring an ample amount of sunlight in the house.
As you move upstairs, each room sits on a different mezzanine stage suspended with steel frames and hardwood floors. Even if rooms have their own windows and doors, they open up to the main living area below, generating a shared convivial experience.
Style & Aesthetics – Playful treehouse with a modern twist
The interiors present a warm minimalistic style: clean straight lines outline the furniture and the structures, constructed a few simple materials.
Geometric shapes lead the concept with rectangular modules of different size defining different elements of the house, from railings to furniture and suspended floors.
A classic material such as wood combined with meticulous steel framing defines a neat and elegant look.
Life in Tree House – Winner at the Golden Pin Design Awards 2019
The project has recently won the Golden Pin Design Award 2019 in the Spatial Design category for the smart usage of space and a refreshing take on typical residential interior design.
Design memento – Interior maneuvers for small spaces
As the world population increases the available areas have decreased, especially in Asia where housing has become utterly compact, requiring smart solutions for spacious interiors.
Life in Tree House surmounts the small space issue with a complex mezzanine flooring system, where each room acts as a separate structure providing original interactions in the living space.
The writer's comment – My inner child woke up
"What an exciting house!". I have always found the image of a treehouse as a getaway, or a secret hide-out, as a playful and original living area, so different from common residences: a place that retains childhood memories within.
Well, Life in Tree House provides these scenarios inside an actual house, with a contemporary and sophisticated twist.
Playful functions and intriguing perspectives from each corner catch your attention. One would want to explore the interiors in their own way: climbing on different levels, seeking new viewpoints or playing hide-n-seek.