Home decor
Smarin's Livingstones are oversized pebbles that inspire comfort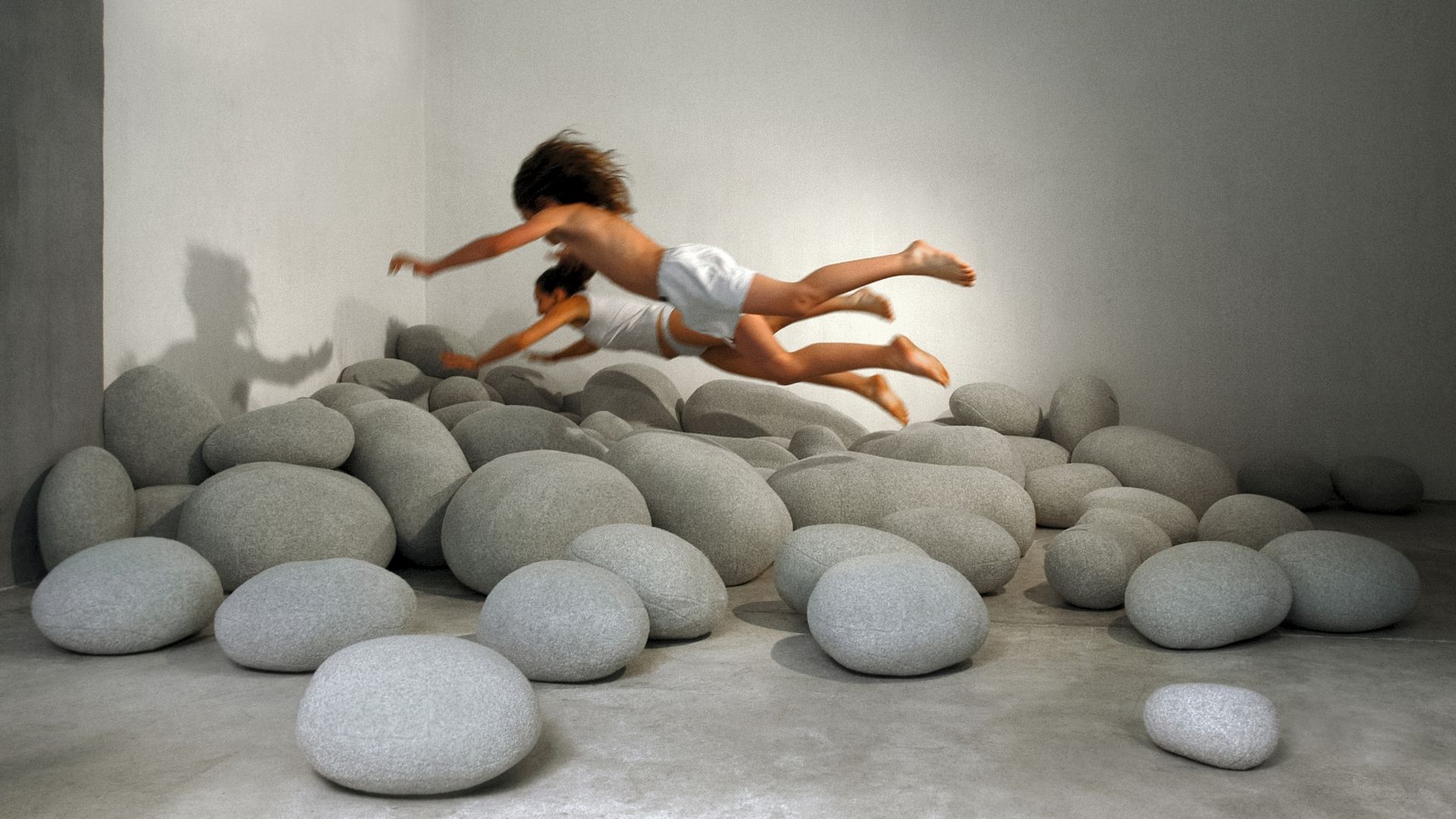 French design studio Smarin has created a set of cushions that mimic the look of pebbles.
Embracing nature is good for us. It's not a new trend but it is one that's been gaining traction, especially since the pandemic. Otherwise known as "Biophilic Design", it highlights the positive impacts of inviting nature in or, as is the case here, mimicking it wherever possible.
Designing with this notion in mind, creative studio Smarin has created a set of pebble-like cushions that draw from the beautiful wilderness.
Describing Livingstones as "a set" of cushions is incredibly apt considering the intention behind the project.
Smarin wanted to give users a variety of cushions in different sizes and shapes, like a toolbox with different elements inside that can be set up to suit different scenarios.
Rather than stone the cushions are made from 100% pure virgin wool with a pebble-like effect obtained without the use of chemical dyes.
Meanwhile, the interiors are made with hypoallergenic polysilicone fibre built around a high-resistance polyurethane Bultex foam.
Together, it's a combination of materials that makes for a lightweight design, enabling users to create "instant" resting areas.
As well as different grey and tonal shades that closely mimic the project's inspiration, Smarin has designed colourful Livingstones to add a pop of colour to interiors.
Pillow potential—Smarin gets creative with cushion design
It's a relatively modest product category, which we recently explored in an article tackling the myriad ways designers are approaching cushions.
Here, Smarin adds Biophilic Design to the list and builds on the positive effects inherent in cushions such as comfort and relaxation.
It's reminiscent of the studio's La Barricade installation (2018), which used a mountain of large bean-bag style cushions to the same effect.
Stacked on top of one another to form soft walls, they encouraged users to engage, climbing on top of them, moving them about and interacting with them in ways only cushions and pillows can enable.