Materials & Surfaces
Mulier Amet ​is a design sculpture that represents women as a catalyst for change
A piece that celebrates women as autonomous, powerful and leaders, with key participation in their community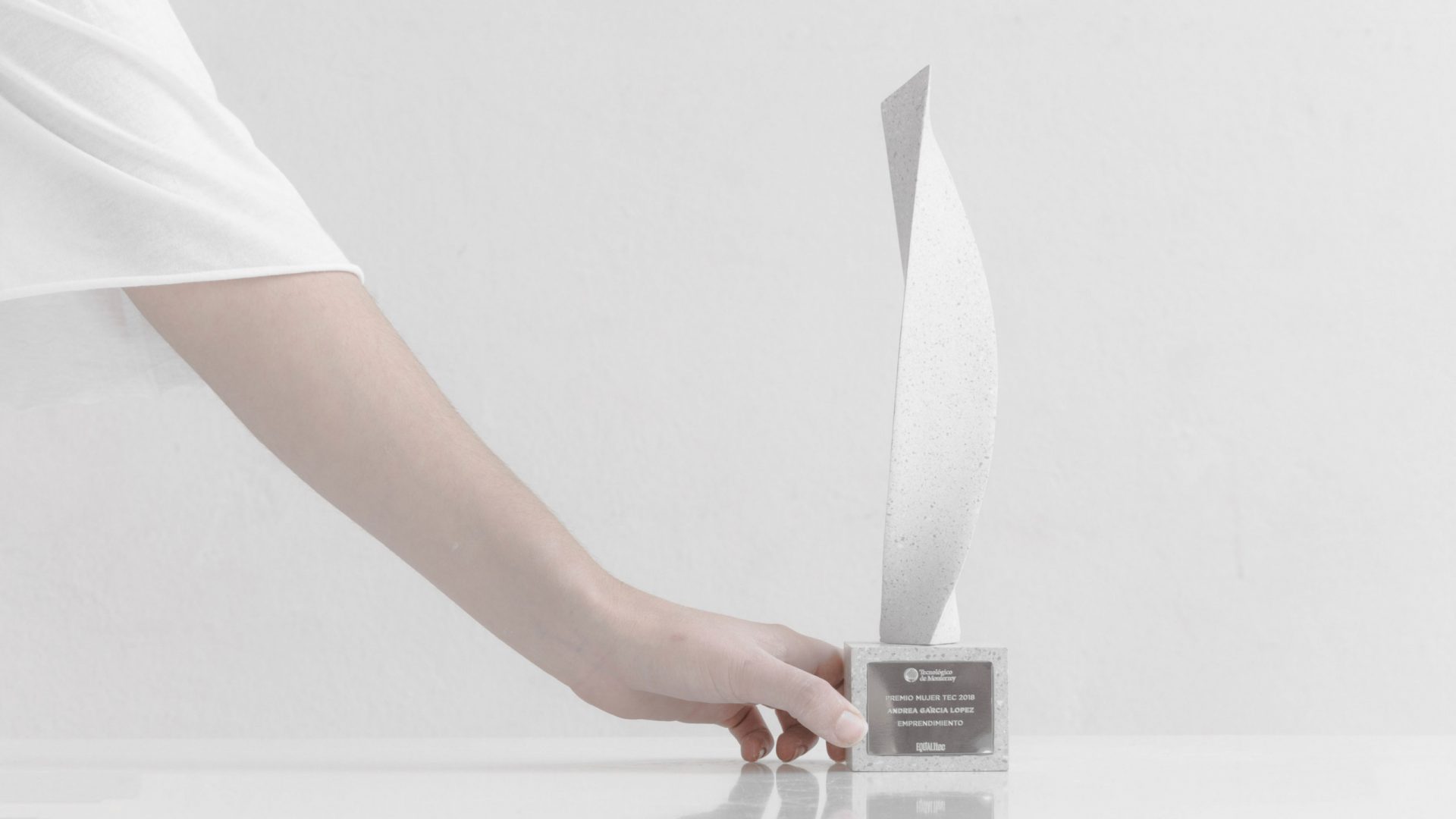 Inspired by "The girl without fear" by Kristen Visbal, Mulier Amet is a symbol of women's leadership, the challenging and empowering position of the girl is abstracted, translating into an abstract and timeless design. The lines are strong and ascending.
Mulier Amet, Latin of the Challenging Woman, is the name of the 2018 award by Tec de Monterrey university, designed by C37, the first Mexican studio founded by women, oriented to the research and development of alternative materials.
The award has been realized with a new formula called MAGMA 04®: The new liquid stone. The use of the new MAGMA 04® stone in white represents the innovation and the weight of the women in a unique and collectable design piece.
Mujer Tec and C37
Mujer Tec award recognizes the women leaders of the institution. To recognize the trajectory of women in the industry and on the occasion of International Women's Day celebrated on March 8, the Tecnológico de Monterrey invites to participate in the Women's Tec Award.
Founded in 2014, C37 is the first Mexican study focused on the research and development of materials that, linking industrial design with science and technology, has managed to challenge existing materials and discover new manufacturing opportunities.
Currently, they market their new material MAGMA 04 ®: a semi – liquid formula that improves the emblematic Basaltic stone in appearance and texture.
Besides being 23% lighter than the original stone, it can be cast in a mold to achieve organic shapes impossible to achieve with natural stone. The material can be used in architectural applications, industrial design, automotive, fashion and jewelry.