Furniture design
MAZEL, a wooden furniture collection by Fabien Roy
The aesthetic of the pieces of furniture refers to the local vernacular architecture and craftsmanship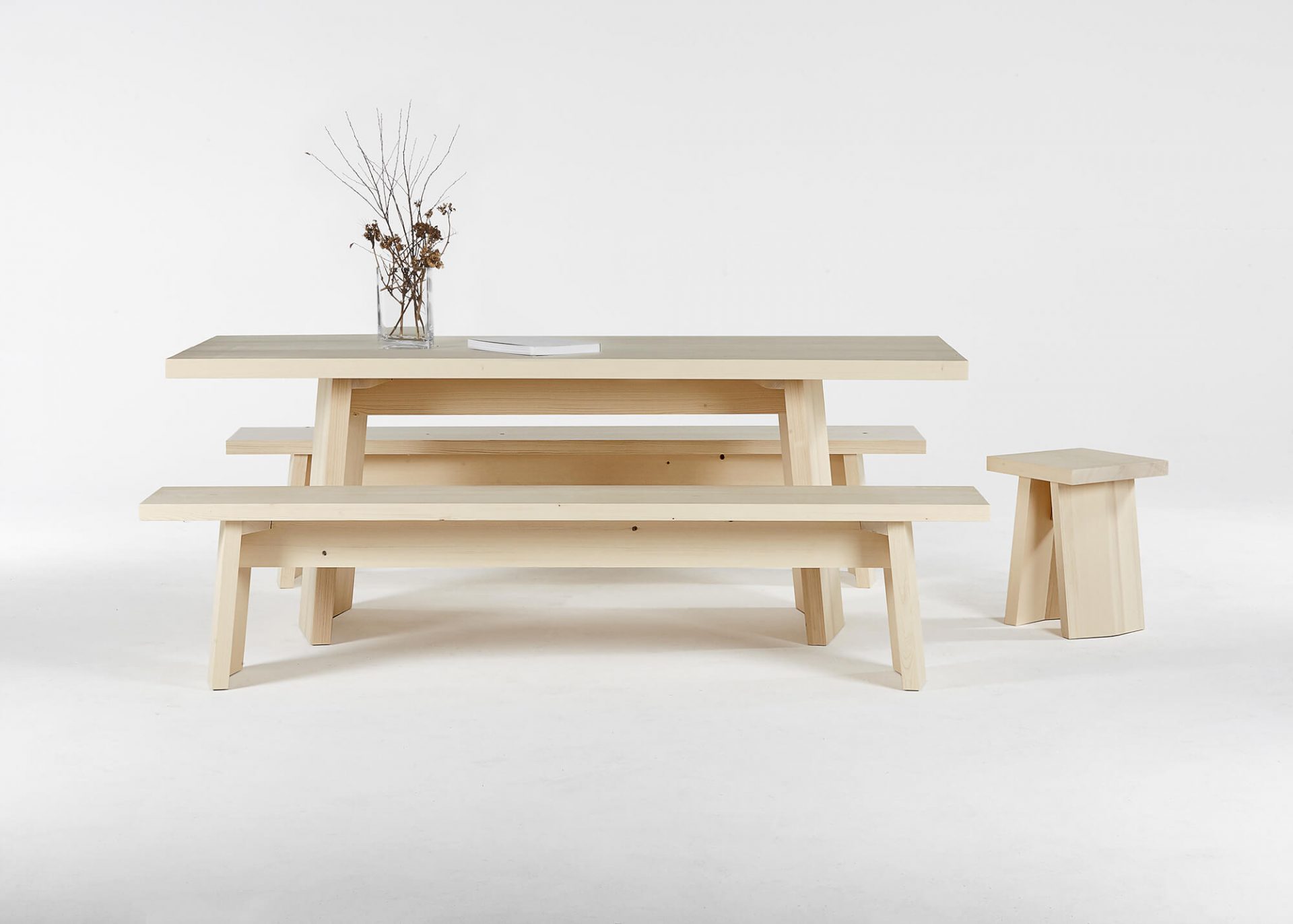 Mazel is a collection of wooden furniture by Fabien Roy, 100% grown, designed and made in Joux Valley, Switzerland.
Today, it is hard to find Swiss wooden furniture made with indigenous wood. The main reason is the high cost of labour in the field of forest exploitation that cannot compete with European actors.
Because of this, Swiss forest is underexploited. A third of the annual growth could be cut by remaining sustainable (2-3 millions of cubic meters).
The Risoux forest located in the Joux Valley is unique. This forest is home to an exceptional quality of spruces (red fir). These trees grow slowly because of the cold climate and poor soil.
This generates a super-thin regular wooden grain. The craftsmen of this region use this tree for centuries to make violin soundboards, hoods, barrels, cream buckets, cheese boxes, wooden tiles, etc.
The aesthetic of the pieces of furniture refers to the local vernacular architecture and craftsmanship.
The way of using spruce in the valley is mainly done via planks that create angled wooden surfaces (wooden tiles, hoods, cream buckets).
Mazel proposes a reinterpretation of this technique through a robust aesthetic reinforced with legs made of facets.
To reduce the cost of transport and improve logistics efficiency, the table, bench and stool are offered in a flat pack system which is directly shipped from the carpentry to the final consumer's door.