Furniture design
Meet Walky – Your New Favorite Chair With Feet
​​Design VA puts a whimsical spin on your ordinary wooden bistro furniture.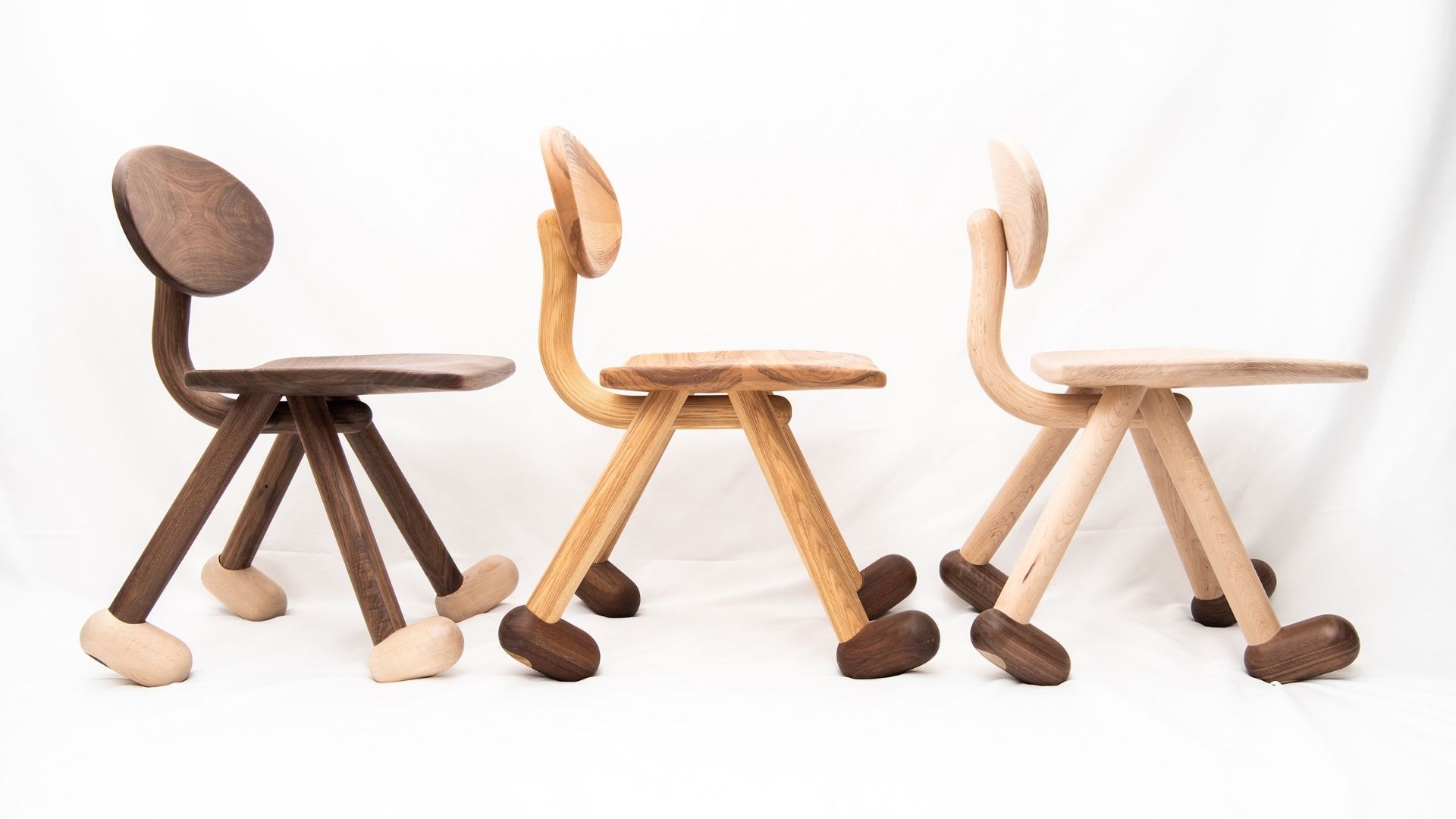 An experience like no other, New York-based multidisciplinary studio Design VA crafts 'Walky' – a playful reinterpretation of a bistro chair that seamlessly mirrors the activity of social spaces and instills a sense of community.
With movement being an essential component of life, the pandemic exposed it as a critical void that design must incorporate into objects.
Inspired by streets and cafés across the globe – Walky's goal is to create unique user experiences inspired by humans through a mélange of stories that arise from the interplay of this chair with diverse scenarios.
"The need for having pieces that evoke movement made us think about an approach to bring life to spaces by creating a blend between furniture and creatures.
For this – we wanted to freeze the moment when a person is walking and translate that very motion to a regular chair by giving it legs with feet" says Armando Mora Medina and Viviane Hernandez, founders Design VA.
Hand-made with solid hardwood – this chair features minimalistic soft shapes that resemble angled human legs wearing shoes connected to a bent structural and laminated spine that holds the rest of the elements together.
"Our aim was to design a chair that naturally speaks to people. Material wise – the shoes were the most fun factor to play with!" they add.
Giving the chair a personality suitable for any environment, they can be hand-turned from either natural or dyed wood and for a more luxe feel – machined and polished with beautiful metals such as aluminum, stainless steel, bronze or brass.