Architecture
Mega architecture concepts: is this the key to shaping our urban future?
High-tech urban centers in the middle of the desert, floating cities, and more: these mega architecture concepts seek to redefine the industry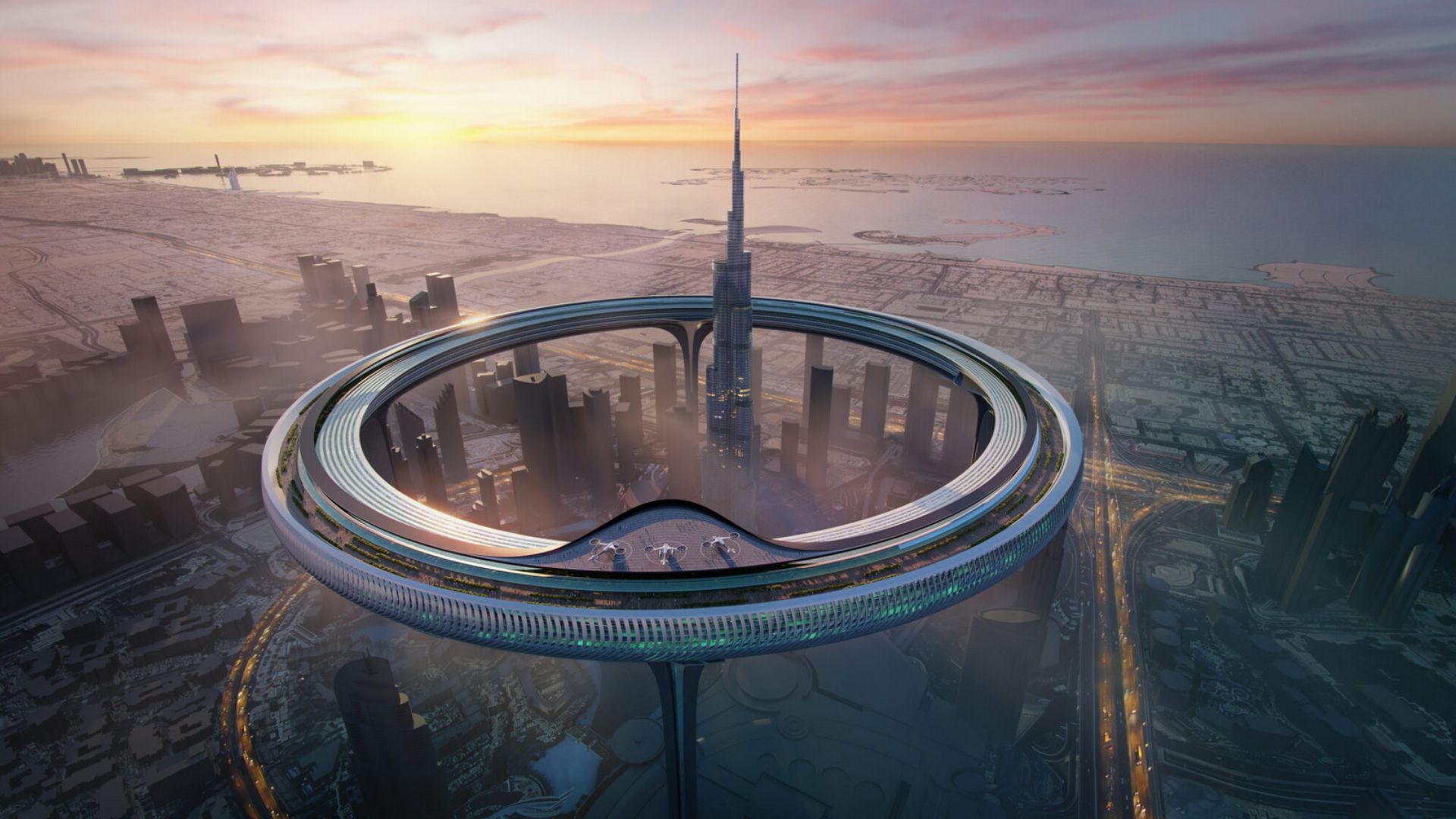 We often hear that size doesn't matter. But there are instances when bigger is better and certainly more impressive, this is the idea behind these mega architecture concepts selection.
Whether that means building tall skyscrapers or unbelievably long structures, today's architects and designers are looking for ways to stand out in the ever-changing industry.
This time, we take an up-close look at some of the biggest and most innovative architectural concepts we anticipate in the future.
1. Downtown Circle by ZNera Space
Imagine a metropolis suspended 550 meters in the air. This is something you can only envision in a place as futuristic as Dubai. The idea of ZNera Space proposes a hyper-efficient urban center that would redefine the city's skyline.
Within the concept, they offer a 550-meter-tall building shaped like a ring. While that's impressive by itself, the fact the building is planned to surround the world's largest free-standing skyscraper, Burj Khalifa, is even more striking.
The futuristic concept – Downtown Circle – would include everything you would expect from a bustling city. Residential, public, and commercial spaces, gardens, and much more.
Keeping sustainability in mind, ZNera Space also features a futuristic rail transport system. According to their plans, it would have suspended pods that could travel at a speed of 100 kilometers per hour.
2. The Line by Morphosis Architects
Many mega architecture projects seem more like a fantasy, which is never made a reality. That's not the case with The Line – a mindblowing concept created by Morphosis Architects. The 170-kilometer-long linear city seems to already be in construction.
As the Saudi government explains, the project will resemble how urban communities will be in the future. The goal is to create a city that is free from roads, cars, and emissions.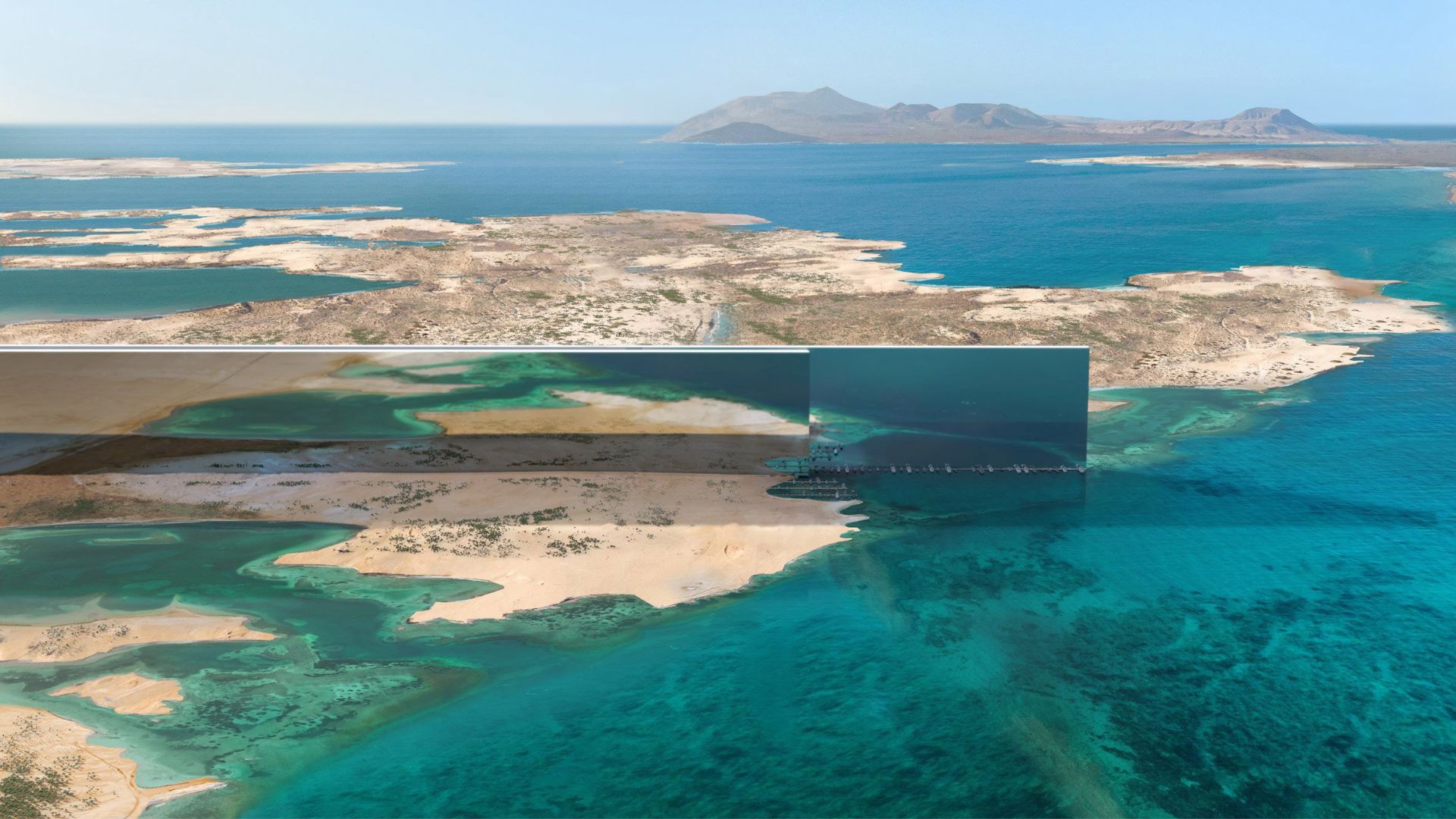 Consisting of two huge buildings that run parallel to each other, The Line will be spread out among desert, coastal, and mountain landscapes.
Furthermore, the buildings are so long that they will be placed on struts to follow the curvature of the Earth. According to current plans, it will feature a high-speed train line underneath. Eventually, the city could house more than nine million people.
3. Telosa by BIG
Another major city is set to be built in a yet undisclosed site in the US desert. Telosa is a concept proposed by Danish architect Bjarke Ingels and design studio BIG. The idea is attributed to billionaire entrepreneur Marc Lore, who hopes to make it the world's most sustainable city. If everything goes as planned, Telosa could house up to five million people.
The studio plans the city to offer diverse housing options that are accessible to all. At the center, it will feature a large viewing tower and high-rises.
4. Maldives Floating City by Waterstudio
A loved destination for honeymooners and luxury travel admirers, unfortunately, a large part of the Maldives is expected to be inhabitable just within 20 or 30 years. Rising sea levels pose a serious threat to the gorgeous islands, so, as a solution, the country's government has paired up with Waterstudio to propose a floating city.
They plan to create a place that could offer a home to 20 000 people. Maldives' floating city will be set in a lagoon near Male, its capital.
As it can be seen in the plans, the first true floating island city will feature 5 000 low-rise homes, which are nestled on a series of hexagonal structures.
The impressive project has been shortlisted for the MIPIM Awards, often nicknamed the 'Oscars for Global Development'. Aiming to provide housing for both locals and tourists, this project certainly is nothing less than mega.
End notes
Due to global issues like climate change and the housing crisis, more and more architects and developers are creating ambitious projects such as mega architecture concepts seen here, that won't just change the industry but, perhaps, even the world.
In the coming decades, we will see many futuristic urban centers come to life, combining high-tech and sustainability.