Architecture
Mola Structural Kit is a superb gift for any architecture enthusiast
The knowledge of structural design is the foundation of any architectural project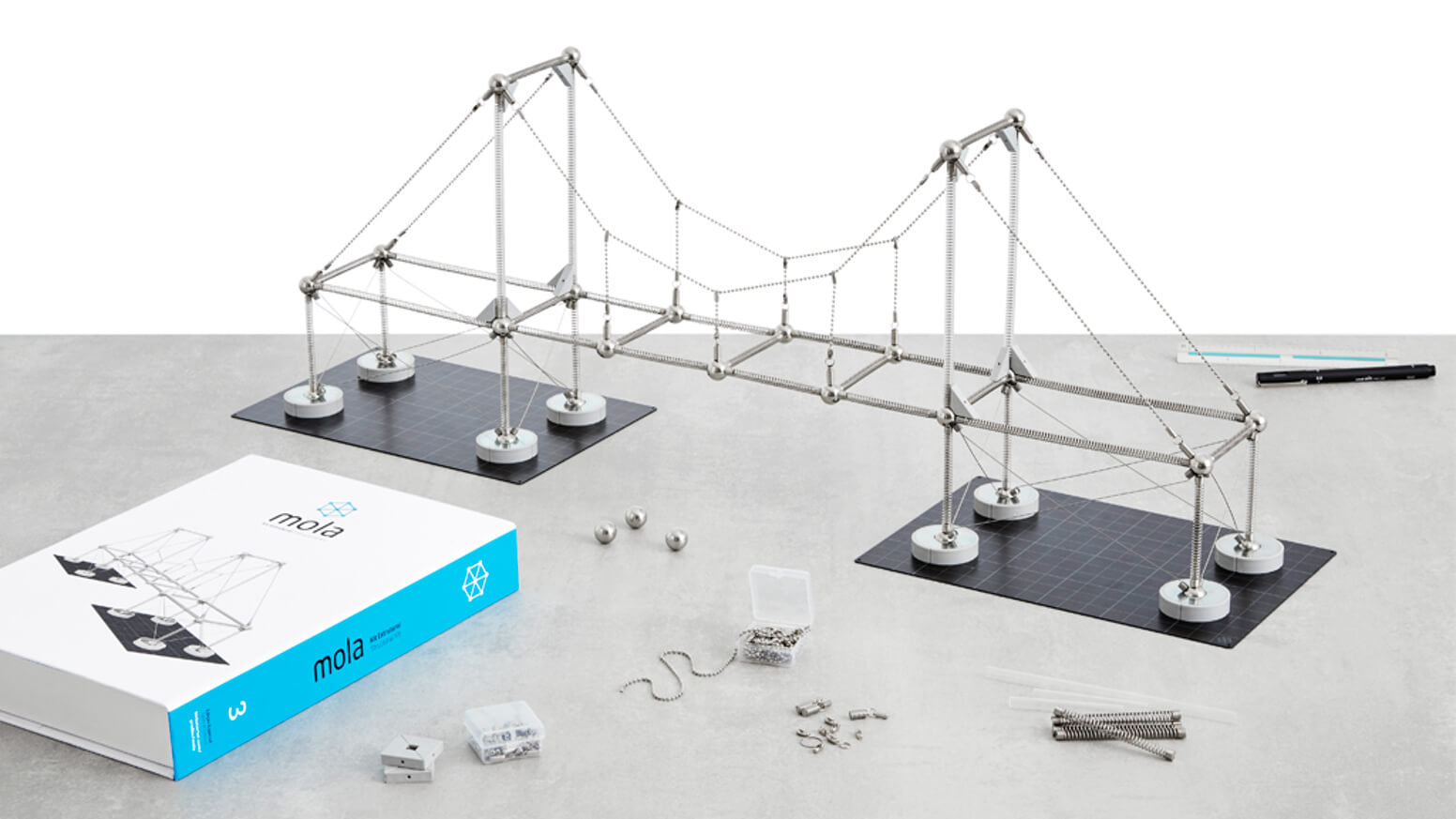 Mola Structural Kit provides a powerful, comprehensible and fun insight on the physics of structural integrity.
It is an architectural learning tool, imagined and developed by Brazilian architect Márcio Sequeira, with the aspiration of showing and explaining abstract concepts surrounding architectural structures, clearly and playfully.
The Mola Structural Kit 3 arrives to the market in 2020.
Released in 2014, it was an instant success, becoming the most crowdfunded campaign in Brazil.
Two years later, in 2016, Mola released its second kit, shipping more than 5,000 units across the world to over 60 countries.
The company's third and latest kit will introduce the world of cable structures, adding a variety of new structural concepts to the previous Mola kit set.
Crucial architectural concepts such as tension – used in suspension bridges, cable net systems, stayed structures and others – can now be easily demonstrated through the Mola Structural Kit.
In addition, Mola is astonishingly playfull and can be used purely recreationally by anyone.
Mola, meaning steel spring in Portuguese, is the key element of the structual kit.
Alongside magnets and other supportive elements, Mola presents an instinctive construction experience and at the same time, allowing for countless combinations, and hours of entertainment.