Home decor
Morici shows the production behind its Venezia collection of Luxury boxes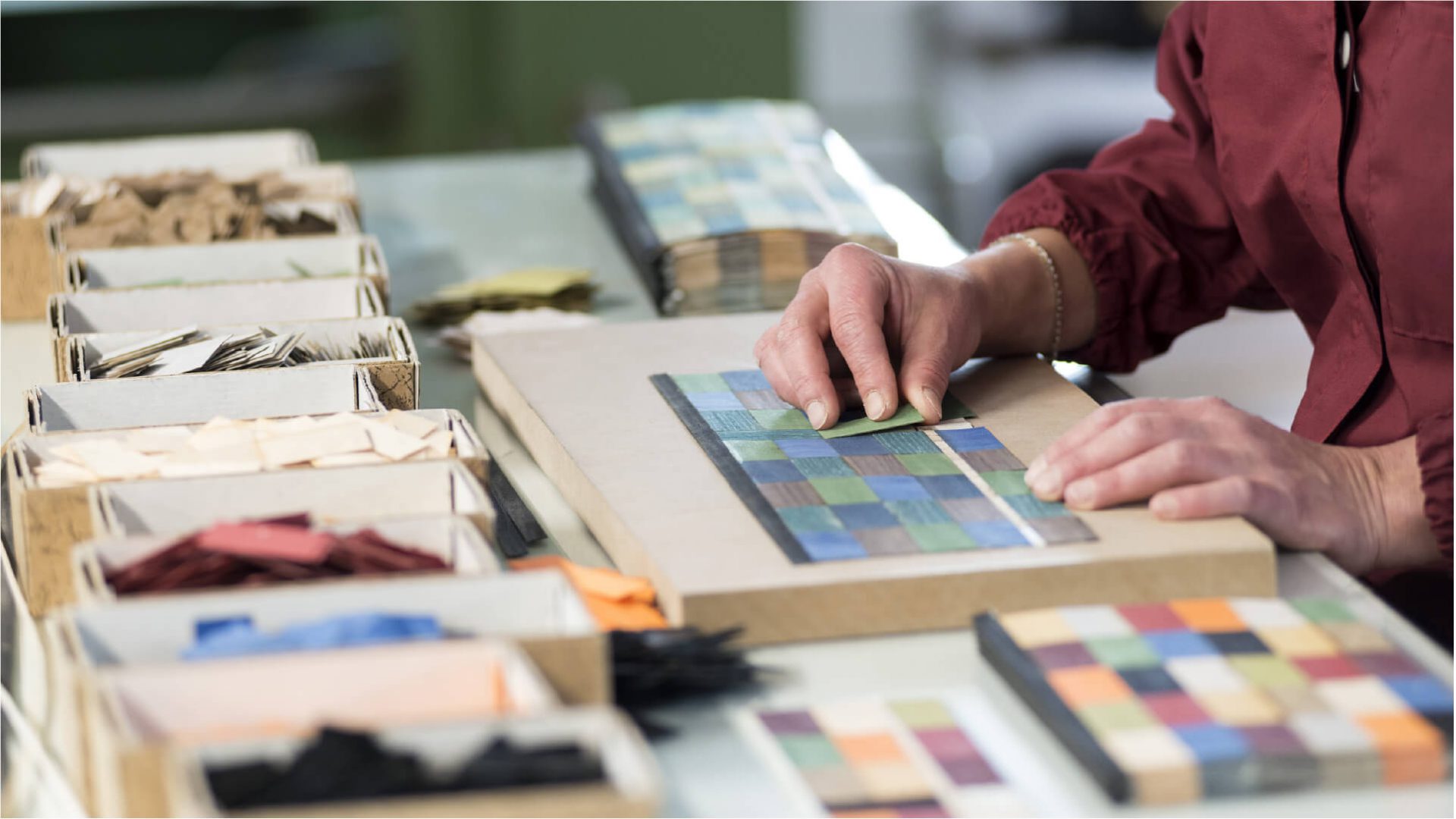 From jewellery boxes to cigar cases, Italian furniture and accessories brand Morici takes people behind the scenes of how it handcrafts the highly-desired and high-design Venezia collection.
The excellence of artisan know-how finds its maximum expression in luxury boxes by Morici. Founded in 1979, this furniture and accessories brand labels itself as a company with a fundamental craftsmanship vocation—and it has the origin story to back it up.
Morici was established in Recanati, the cradle of Le Marche where craftsmanship finds a special place in the region. Back in the seventies, it was run by founders Luciano and Doriana Morici who passed down the centuries of woodworking tradition that still defines the company's approach today. 
For forty years, Morici has used natural woods and leathers chosen with care, uniting the hands of Italian master artisans with innovative production technology to create modern products of the highest quality, to the tiniest detail. 
As well as manufacturing wood (and leather) accessories for the most important companies of the territory, Morici has its own collection of unique homewares and furniture—the result of a skilled workshop with global impact. From writing desks and table lamps to cigar cases, jewellery boxes and ashtrays, everything is defined by the brand's intricate marquetry.
It is also at the heart of Morici's Venezia collection, a series of colourful luxury boxes, homewares and furniture comprising five different lines in distinct high-impact palettes.
Cannaregio and Mestre combine earthy tones with blues and a pop of red and yellow respectively. Rialto takes elements from each line to create a palette that is more vibrant and random, while Sestiere is limited to shades of purples and pinks, and Laguna features a cool pairing of blues and pearlescent whites.
Step One: Design
"The design research is essentially focused on the development of color combinations that have given life to the different color lines over time," explains the company. "The alternation of colors combined with the various essences of the selected precious woods restores the characteristic style of Morici products."
Step Two: Inlay
Morici combines this with a distinct glossy finish obtained after numerous steps of manual processing. Firstly, the handmade inlay of veneers are painted and finished—a process that requires an extraordinary amount of care and a great detail of artistry.
"The inlay is an essentially manual technique used as early as 1300 to customize a product and make it unique. It consists of combining woods or other materials, cut to match perfectly, to obtain unique and sometimes very complex designs and mosaics."
Morici's inlays are made from wood veneers of various essences colored with natural dyes, their characteristics are carefully chosen with the aim to create an elegant, balanced mosaic.
The sheets of the chosen essences are laser cut according to the established size and the craftsman, following a predefined scheme, prepares the layout on a reference base and joins the pieces one by one to create the various parts of the box or piece of furniture.
"The result is a unique mosaic of its kind," Morici explains. "In fact, although the patterns are predefined, each product will have a different shade in it, as wood is a natural product rich in unrepeatable veins."
Curious to know more about Morici? Don't miss Craftsmanship, technology and 'Made in Italy' design come together in Morici's design objects.
Step Three: Carpentry
Next, the inlay is applied to the wooden panels and then shaped and worked in order to compose the required design. Everything is then smoothed out by sanding the article down and at this point, the product is finished in its form.
Step Four: Painting
Then, the item is subjected to various layers of painting to strengthen the outer surface and create a quality product that lasts over time.
"The employees in this phase are highly specialized and constantly subjected to all current regulations regarding both personal and environmental safety. Our company is evolving in the use of paints that have less and less impact on the environment."
Step Five: Polishing
To give the product its unique finish, Morici's artisans use manual polishing machines that require a high level of skill. With the exact knowledge of what abrasive paste to use and how much pressure to exert, they are able to treat the product in such a way, that after years of use, it still looks and feels as good as new.
Step Six: Assembly
The penultimate step focuses on quality control. To secure the piece in place and ensure that it meets the requirements of its function, the different components including locks, adjusting hinges and drawers, are all carefully assembled.
Step Seven: Covering
No Morici product would be complete without the final touches that make it so unique. So, in the final stage, the product travels to the covering department where the processing is exclusively manual.
With the help of cutters and sewing machines, various fabrics and leathers are chosen to create a tailor-made dress for each product depending on its purpose. Only then, the luxury box can be shipped to its owner.
If you want to know more about other iconic Italian furniture brands, don't miss Brand Story – Cappellini.