Home decor
Sicilian atelier Ninefifty are trail-glazers when it comes to decorative tiles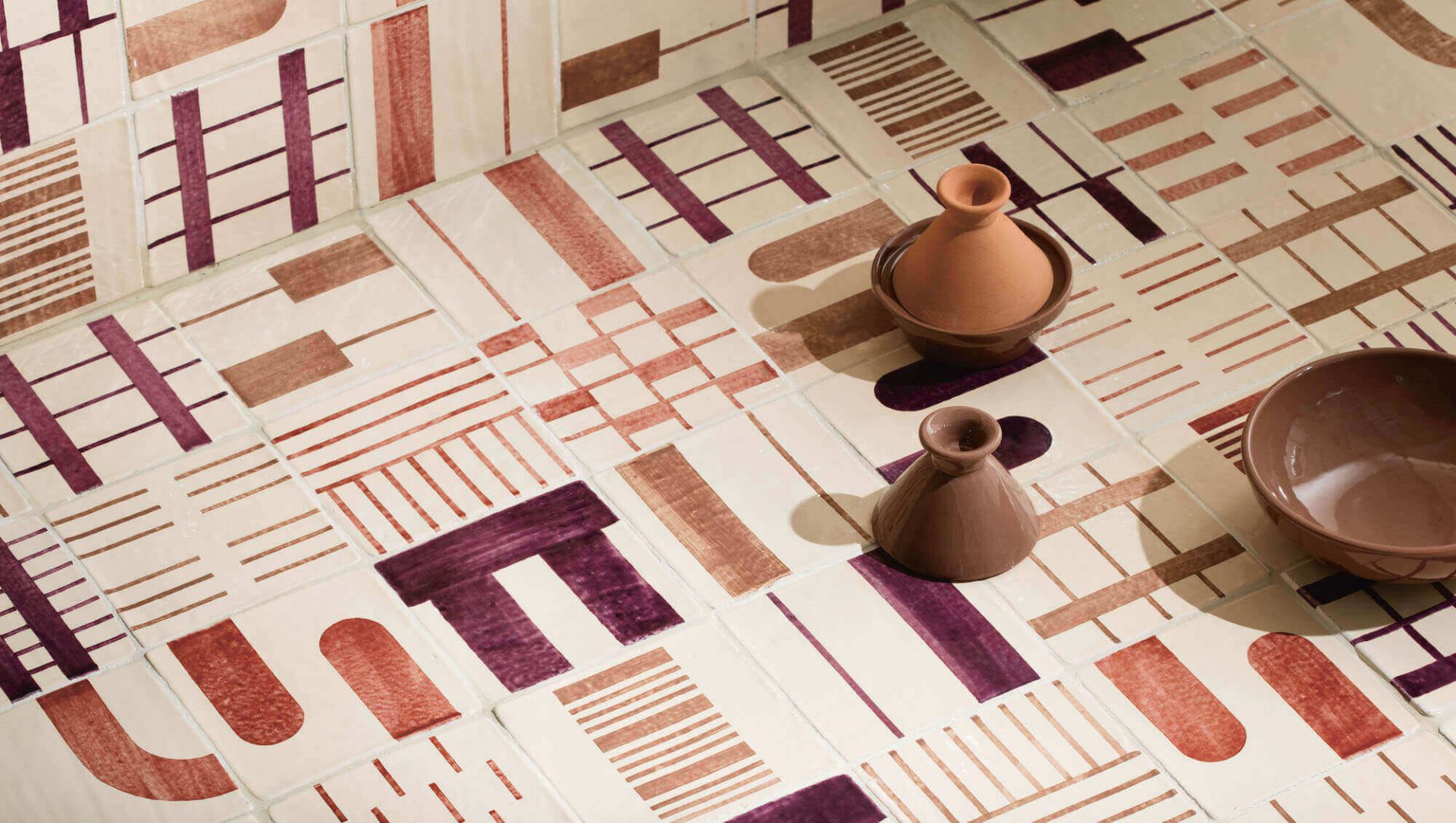 Ninefifty is the perfect expression of Sicily's manufacturing identity, crafting and detailing every tile by hand.
We were introduced to Ninefifty during Edit Napoli in October '21 and after seeing their designs up close and hearing their origin story, we knew we had to share it with you.
Ninefifty is a young, Sicilian atelier that specialises in clay and majolica lava stone production from Mt. Etna. Its founders are brothers Nicolò, Fausto, and Alessandro Parrinello, who learned the trade in a historic Caltagirone workshop before joining forces with designer and creative director Margherita Rui to harness their creativity, skills, and experimental mindset.
Their name is inspired by the temperature at which the company fires its collection of unique tiles, which range from floor to wall tiles, all worked by hand.
At 950°C, clay and lava are transformed, fusing as the material takes on new forms and vibrant colours. The starting point for each design is what Ninefifty describes as 'the mark' "This is the starting point for the whole design process—the exploration of the mark," they explain. "The way it takes form freely on the surface through the intervention of the human hand, an act that is never the same twice and that makes each piece unique."
This drives the study and reinterpretation of ancient methods, from pounding with powder to sgraffito and incisions, which gives rise to primeval and primitive marks – such as lines and circles – that evoke the earliest symbolic systems.
The city's flourishing EDIT Napoli design fair returned for the third year and we were there: here's the highlights from the 2021 edition.
A collection of terracotta tiles offer a white canvas, decorated with opaque glazes and glossy ceramic stains that are prepared with pigments and applied by brush. Meanwhile, lava stone designs are intentionally left cold and bare if not marked with a minimal imperfection or geometric pattern using a comb, brush or by hand.
Ninefity's catalogue also includes more graphic designs like the Alfabeto collection, which abstracts figurative forms into pure signs, and geometric shapes with saturated tones.
A contemporary story of ancient craft
There's a reason decorative tiles have been around for thousands of years. Ninefifty's offering is extremely comprehensive, demonstrating its limitless potential when it comes to design and expression.
We discovered the brand at Edit Napoli earlier this year and were fascinated by their origin story, inspired by the millennia-old traditions of the Caltagirone area, a city renowned for the production of artistic ceramics, and which is part of a UNESCO World Heritage Site—all adding to the rich beauty of their collection.
Presented at EDIT Napoli 2021, Elena Salmistraro pays tribute to the Mediterranean with her latest collection for Lithea.