Design
Introducing the sleek, sustainable cooler made from coconut husks instead of plastic insulation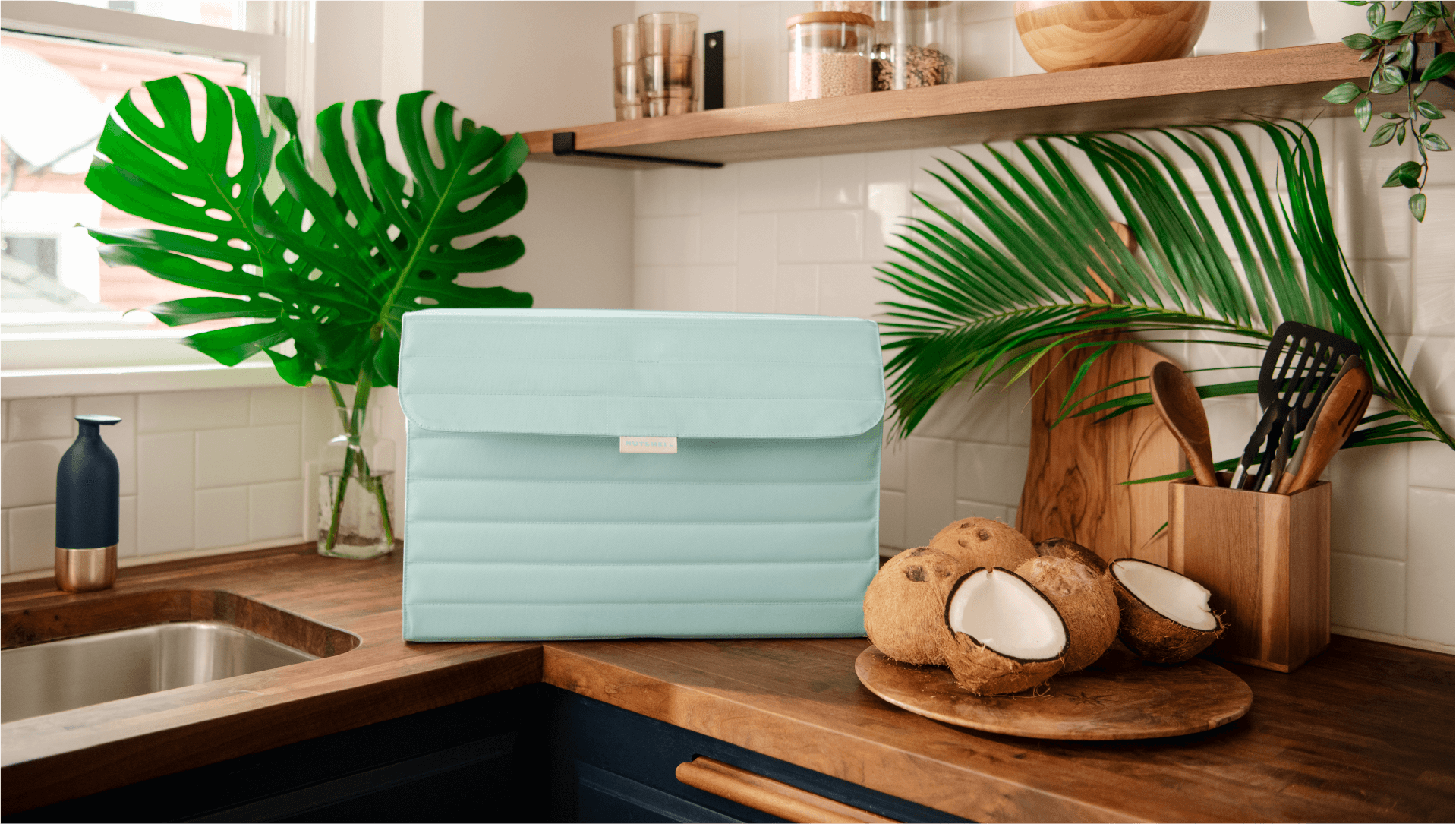 Cooler startup Nutshell reinvents the cooler using coconut husks that have the same exact structure that plastic foam insulation uses to reduce heat transfer.
"If you compare Expanded Polystyrene foam and coconut fiber side by side under a microscope, you'll hardly see a difference," reads the Kickstarter campaign for a next-generation cooler made from coconut husks. Like cork, latex, or algae, it's one of nature's ways of telling us not to underestimate its potential.
The product, called Nutshell, is the brainchild of designer David Cutler and behavioral biologist Tamara Mekler, who together founded a new cooler startup offering an alternative to bulky plastic coolers.
The pair were inspired to embark on the project after working together in the Philippines to help fishermen who were struggling to keep their fish fresh. Their solution involved repurposing coconut husks, which they discovered had insulating properties.
It actually turns out coconut's fiber molecular structure is similar to leading plastic foams and wool, with tonnes of air pockets that provide excellent insulation. These air pockets form a complex structure of layers that make it difficult for heat to permeate, therefore reducing the transfer of heat between materials.
Cutler and Mekler subsequently figured out a way to process the husks into sheets of insulating material before teaming up with design firm Box Clever to design an eco-friendly, collapsible soft-sided cooler.
Discover more nature-inspired solutions for food storage. Take a look at Minimizing waste from takeaway food packaging with bio-based materials.
The proposed solution is a new form of insulation using upcycled coconut husks, which they claim performs as well as the synthetic insulation in competing coolers from Yeti, Coleman, and REI—but will biodegrade at the end of the products lifecycle.
As well as being stylish in its design, the Nutshell cooler is a great alternative to traditional models made using Styrofoam, which releases gases that deplete the ozone layer, and takes up a lot of room when shipped. What's great about the cooler is it tackles several problems all in one product, also finding a new life for agricultural waste in the Philippines.
A closer look at the design reveals a collapsible and lightweight structure at just 8 pounds. Meanwhile, a water-resistant exterior and leakproof interior are made of recycled polyester, which is better than virgin polyester but not biodegradable.
Still, the coconut husks are pretty impressive. According to Cutler and Mekler, when they submitted the natural insulation to third-party testing, they found that it could keep contents at 25 degrees Fahrenheit for 48 hours, which is on par with other coolers on the market.
Curious to know more about products made from organic materials? Don't miss Ohmie – A lamp made from the peel of three Sicilian oranges.