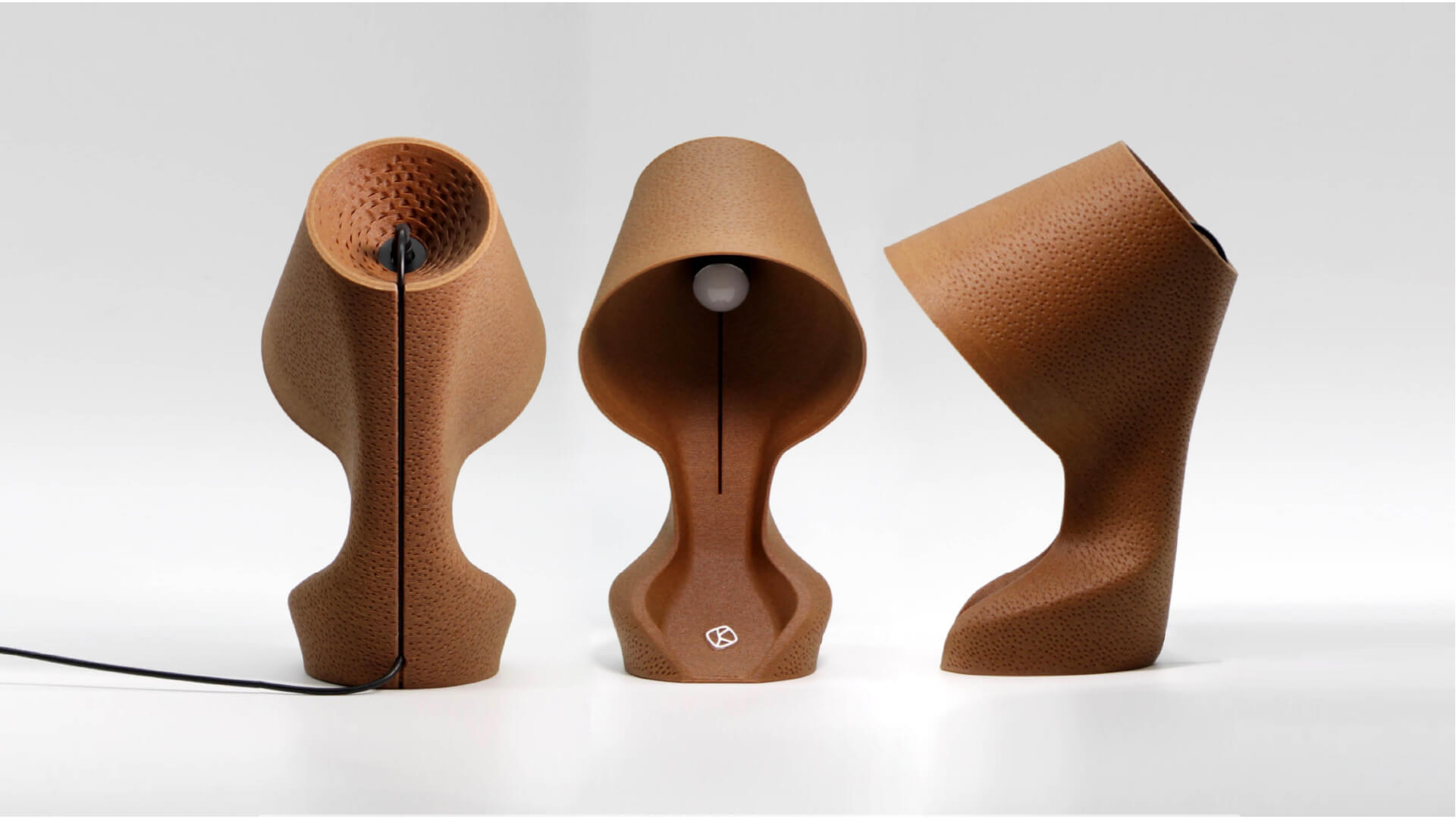 Milan-based start-up Krill Design has 3D printed orange peels into a tactile lamp that can be composted when finished with.
When you think you've seen it all, a young team or innovative designers will invent something to surprise you. In this particular case, the young team is Milan-based start-up Krill Design and the invention is a 3D-printed lamp made using orange peel.
If you know of Krill Design the fruity make-up of its latest product (called Ohmie) might not come as a shock. The team actually specialises in the development of organic materials, in this case being juicy Sicilian oranges, which Krill Design has transformed into a natural and entirely comparable biopolymer.
To achieve the biopolymer, orange peels are ground down and combined with vegetable starch before being 3D printed. Before being ground, the organic scraps need to have a moisture level below four per cent. Afterwards, the orange biopolymer is produced in the form of pellets.
Because of the expense and the machinery required to create the biopolymer, Krill Design outsources this part of the production. Once they receive it, the team extrudes the orange filament from the pellet and uses it within a 3D printer to bring Ohmie to life.
Curious to know more about products made from organic materials? Don't miss An algae-based lipstick collection for a beautifully sustainable life.
The great thing about Ohmie is that its design tells the story of its origins. It might not be as bright as the original fruit but its citrus scent and speckled surface tell of the organic materials used.
And just like organic matter, Ohmie can be composted once it reaches the end of its life cycle. Right now the remains have to be sent to a composting facility but Krill Design is looking into how it can achieve a biopolymer that can be durable and sturdy as well as easily composted in nature or in an at-home compost.
The lamp can be broken down by hand into smaller pieces before being thrown away with the household's organic waste demonstrating how good waste can be repurposed to create beautiful eco-design products. Easy peasy orange squeezy.
Find out more about designers using 3D Printing to create sustainable products, don't miss The New Raw gives new life to marine plastic waste with 3D-printed beach furniture.