Furniture design
Passiflora by Maurizio Galante & Tal Lancman for VGO Associates
Project selected among the 10 must-see exhibitions in the 5VIE design district, for our DWalking guide dedicated to Milan Design Week 2022.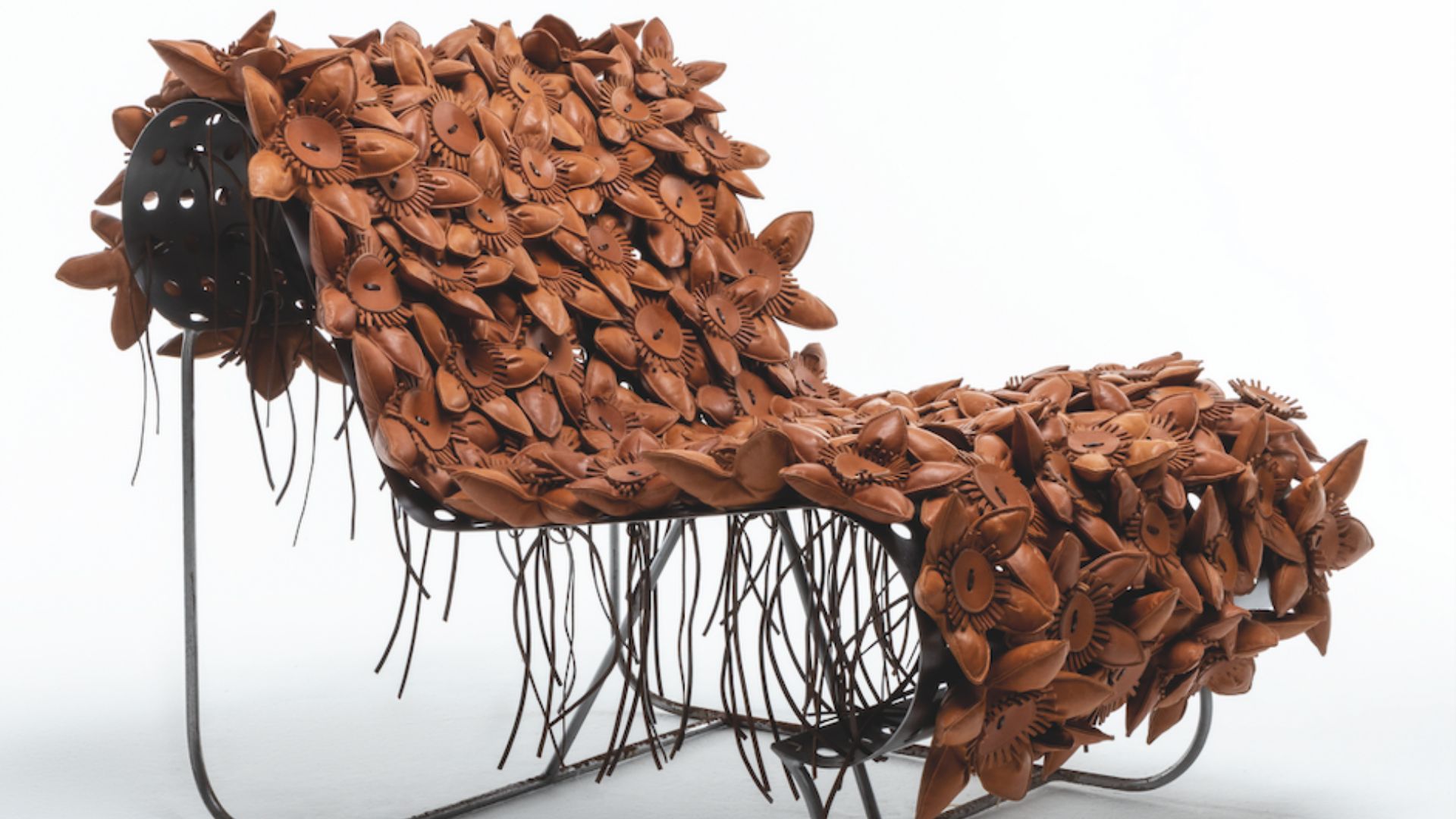 Download our DWalking guide (pdf, mobile-friendly) with all the info for visiting.
A hand-knotted chaise longue on which to lie as if it were a soft bed of flowers.
Passiflora by Maurizio Galante & Tal Lancman for VGO Associates consists of 36 large and 57 small flowers made of hand-knotted and sewn vegetable leather.
The seat is elastic and unexpectedly comfortable.
The cold metal contrasts harmoniously with the warmth of the leather upholstery, while the industrial meets the handcrafted.