Technology
Fluffy, adorable, loving, and comforting: 4 well-designed pet robot concepts
It is not unusual for robotics developers and manufacturers to draw ideas from the natural environment
It turns out that a man's best friend can also be robotic. Here are some of the coolest pet robot concepts on the market.
When Mother Nature's ingenuity inspires engineers, robotic animal models are born. Not only do they have a similar appearance to real four-legged friends, but they can also act in a similar way.
1. XGO mini
One of the first products to take advantage of the Kendryte K510 (an impressive chip used in robot creation) is Luwu Intelligence Technology's XGO Mini Pro.
What you see in the photo is a four-legged robot that looks similar to a dog. It's quite intelligent, too – face detection, image and object recognition, and tracking are just a few of XGO's features.
The robot has a 9-axis IMU, and joint positioning sensors provide behavioural and collaborative feedback. Impressively, the "dog" can also perform omnidirectional movements, control six-dimensional navigation, maintain stabilization, and use multiple motion modes.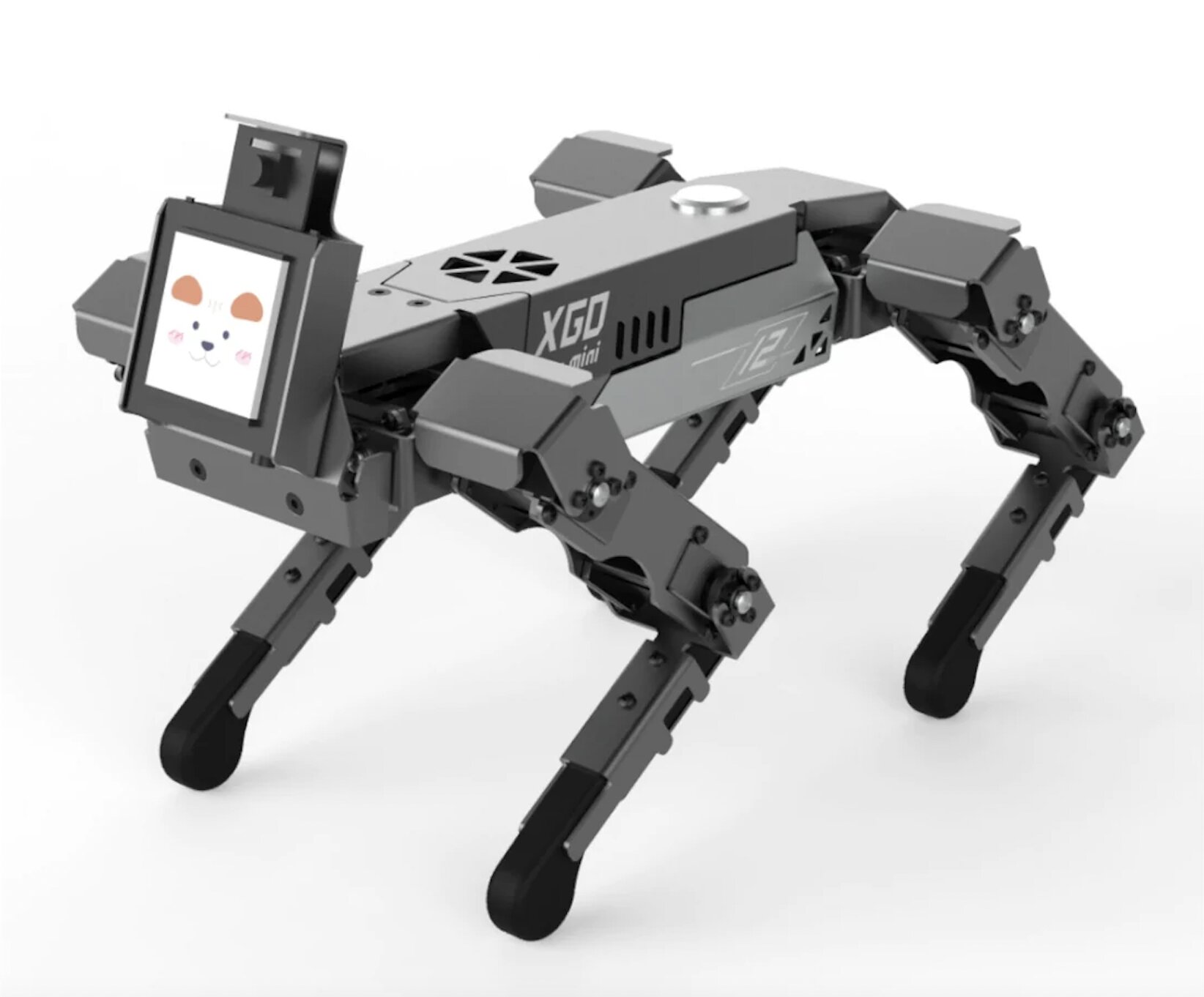 2. AIBO
Back in 1999, Sony released the first model of the unique AIBO (Artificial Intelligence Robot) robot-dog, an autonomous robot that "experiences" emotions depending on the environment and learns during its "life."
Since then, new models have come out every year until 2005, after which their production was stopped due to unprofitability.
Although AIBO was positioned as a home "entertainment robot," it was widely used in the university environment for education purposes. AIBO robots have been featured in many movies, music videos, and commercials. In fact, they have become a part of pop culture as a symbol of futuristic technology. 
In 2006, AIBO was inducted into the Carnegie Mellon University Robot Hall of Fame as the most advanced product in the consumer robot market. Recently, the legend has returned as Sony announced the new AIBO (ERS-1000).
So what can AIBO do? The robot dog can look lovingly into the eyes and respond to stroking and scratching its snout just like a real one would do.
3. Jennie by Tombot
Modern robots can become excellent companions. To transform the daily lives of individuals who encounter health issues, Tombot introduced Jenny, a Labrador retriever robot puppy. The four-legged friend moves and grins just like a real dog. But Jenny does not sniff, eat or even lick. All she can do is cuddle.
More than a toy, this robot is a medical device that will help the health of the elderly and give comfort and love to children, not only in hospitals but also in their home environment.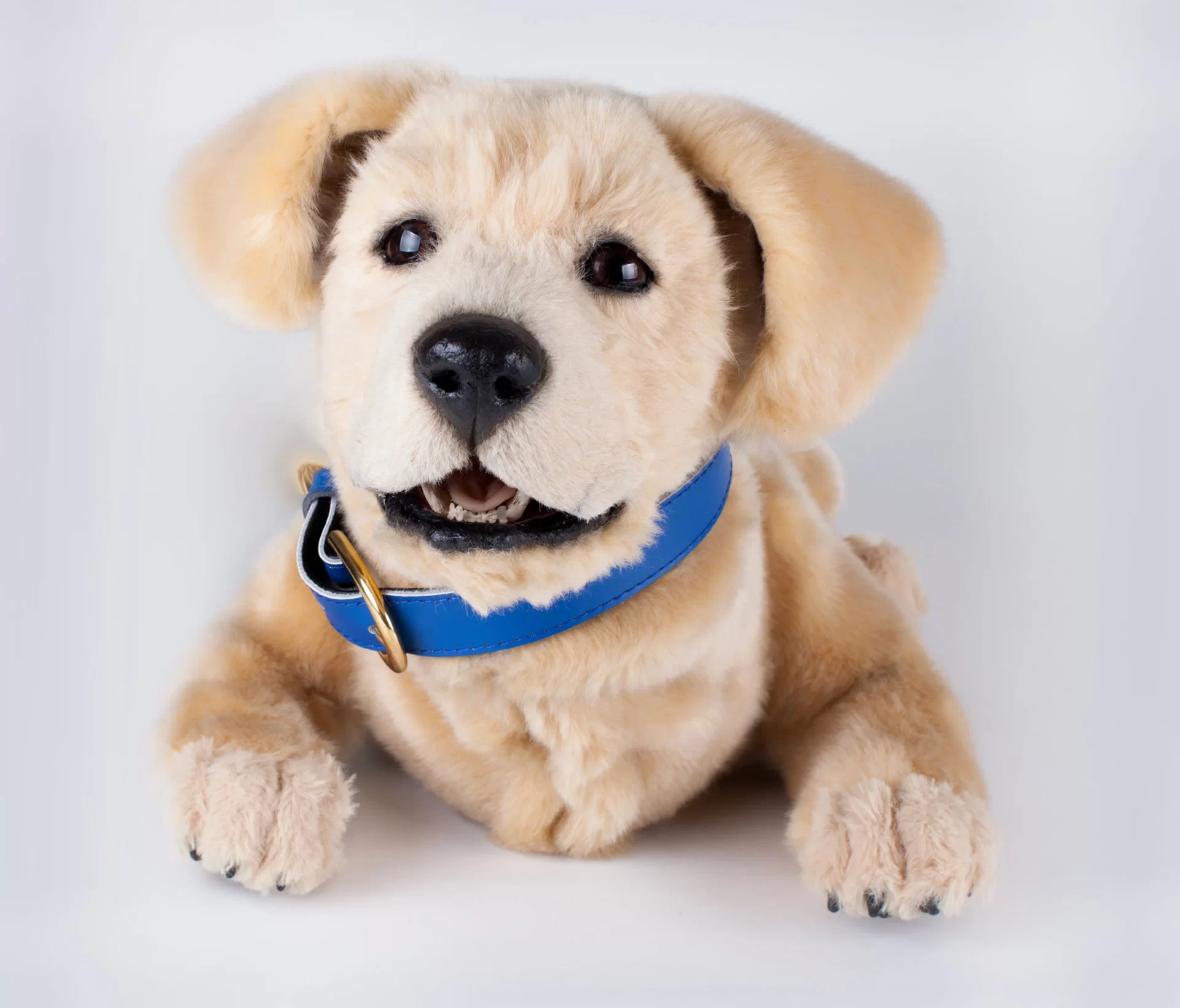 4. PARO Therapeutic Robot
Another excellent example of robots that were created for therapeutic purposes is PARO. Did you know it was included in the Guinness Book of World Records? This cute little beast will not leave anyone indifferent! 
The robot seal was first developed and introduced in Japan. It was aimed at people being treated for Alzheimer's and similar diseases.
Each robot was handmade, which is why it became so famous: a great desire to help people was invested in its creation! Because no robot is identical, its creators gave each one a different name. The pet was made for those who want to have pets but, for some reason, cannot.
The robot seal has light, sound, motion, and touch sensors. Pressure sensors are also built in to help them respond to external factors.
PARO, like a real pet, can adjust to each owner. It responds to his name and can remember a new one, provided the owner changes. When communicating, it behaves like a real animal, moving its legs and head and making different sounds.
According to research, PARO has beneficial effects on the general well-being and psychological state of its owners. After all – communicating with animals (even robotic ones) can bring a lot of positive emotions!
End notes
Millions of people all around the globe facing health issues cannot practically care for animals. Pet robot concepts are a great alternative, which allows them to enjoy all the benefits of owning a four-legged friend. Already now, research shows that these robots aren't just a source of entertainment but also an excellent way to improve people's well-being.
As technologies develop, there is no doubt in the future, even more and more pet robots will live among us.