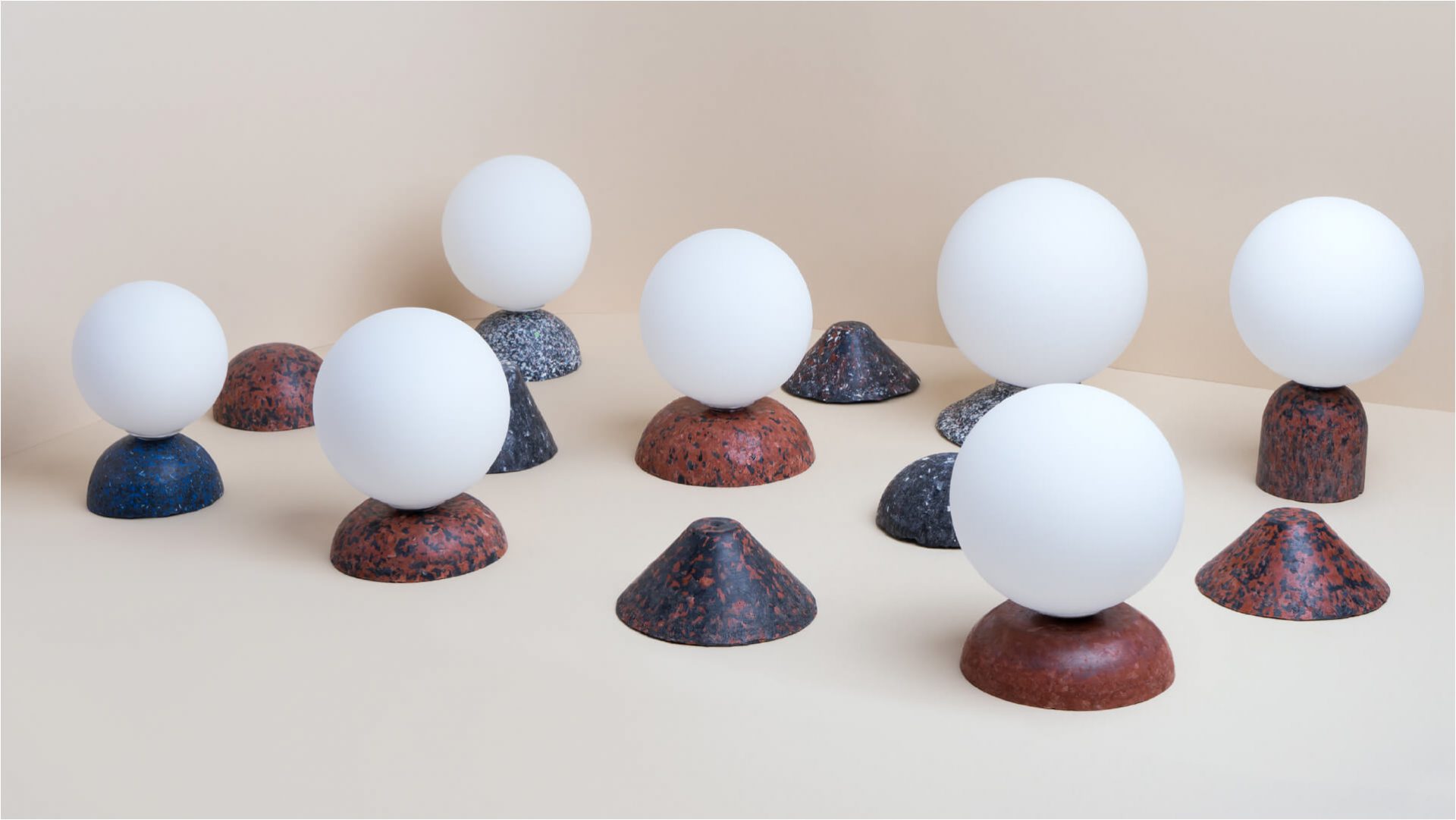 Mon Terra is a sustainable design venture, focused on reimagining the potential of plastic waste produced by the agricultural industry.
Mon Terra developed the Plastic Reincarnation process, a process through which plastic waste is transformed into sustainable, useful, high-quality products.
One million tons of plastic waste are produced each year in Israel alone, only a quarter of which is currently being recycled. It is estimated that 26,000 tons of plastic waste are produced annually by the Israeli agricultural industry.
Mon Terra believes that plastic is a wonderful material, it just isn't being used right!
Plastic is easily molded into any shape. It is durable yet lightweight, making its transportation more energy-efficient than many other materials. It is safe for food, flexible, colorful, versatile… it's everything! Alongside the development of compostable alternatives, it is crucial to utilize the endless volumes of discarded plastic, and that's exactly Mon Terra does.
Mon Terra was founded by Tamara Efrat, an experienced designer, and entrepreneur, and Yuval Dishon, a process engineer, and maker. Initially, they were designing an ecological product for urban agriculturists. While researching raw materials and manufacturing facilities, they were alarmed by the magnitude of plastic waste produced by the agricultural industry, an industry crucial to our health and our environment. It became clear that they should devote their efforts to helping turn the agricultural industry into a circular economy.
They began collecting discarded plant pots from gardeners and nurseries, who were happy to collaborate and started researching and experimenting with small-scale plastic recycling. Quite a bit of research, experimentation, trials, and errors were involved in perfecting the Plastic Reincarnation process.
Curious to know more about studios working with plastic? Don't miss Supernovas debuts swappable furniture collection made from 100% recyclable plastic.
The Plastic Reincarnation process
The process starts by collecting the precious raw material – discarded polypropylene plant pots-from gardeners and nurseries. The pots are cleaned and shredded using an industrial plastic shredder, which turns them into tiny plastic flakes.
Great care is taken in shredding and stocking the different types of flakes, based on parameters like color or quality. Although the pots are all polypropylene, they contain many different additives and act very differently during the reincarnation process.
The plastic is carefully weighed, placed into molds, and molten using a variety of techniques. Polypropylene's melting temperature is rather low (130-170 degrees celsius), rendering this process relatively low-energy consuming. Finally, each product requires a set of post-processing steps, like drilling, wiring, or sanding.
During post-processing, some plastic mass is reduced from the raw product. This plastic is collected and reused in other products, so no piece of plastic ever goes to waste. The reincarnated products are packed in environmentally-friendly packaging and shipped to our customers.
Truth to material
Each and every product is handmade by Mon Terra. This ensures that each product is of high quality, and also renders each product unique. At Mon Terra, they believe in "truth to material", so although most of the products require some post-processing, they aspire to make as few changes as possible to the raw product, and the manufacturing process is thus apparent in each product in a unique way.
Mon Terra's workshop is located in Jaffa, Israel, where all the reincarnation magic takes place – from plant pot collection to the shipping of Mon Terra products to their customers. Their mission is to be part of the change they want to see in the modern consumption culture: the reduction of plastic waste and overconsumption, promotion of local manufacturing, and fair employment conditions. We are handling growing volumes of plastic and are always open to collaborations that will benefit our environment.
Find out more about products made from recycled plastic, don't miss ECOPIXEL turns industrial waste into fun pixelated designer objects.