Home decor
Minimizing waste from takeaway food packaging with bio-based materials
PriestmanGoode tackles takeaway culture with sustainable food packaging.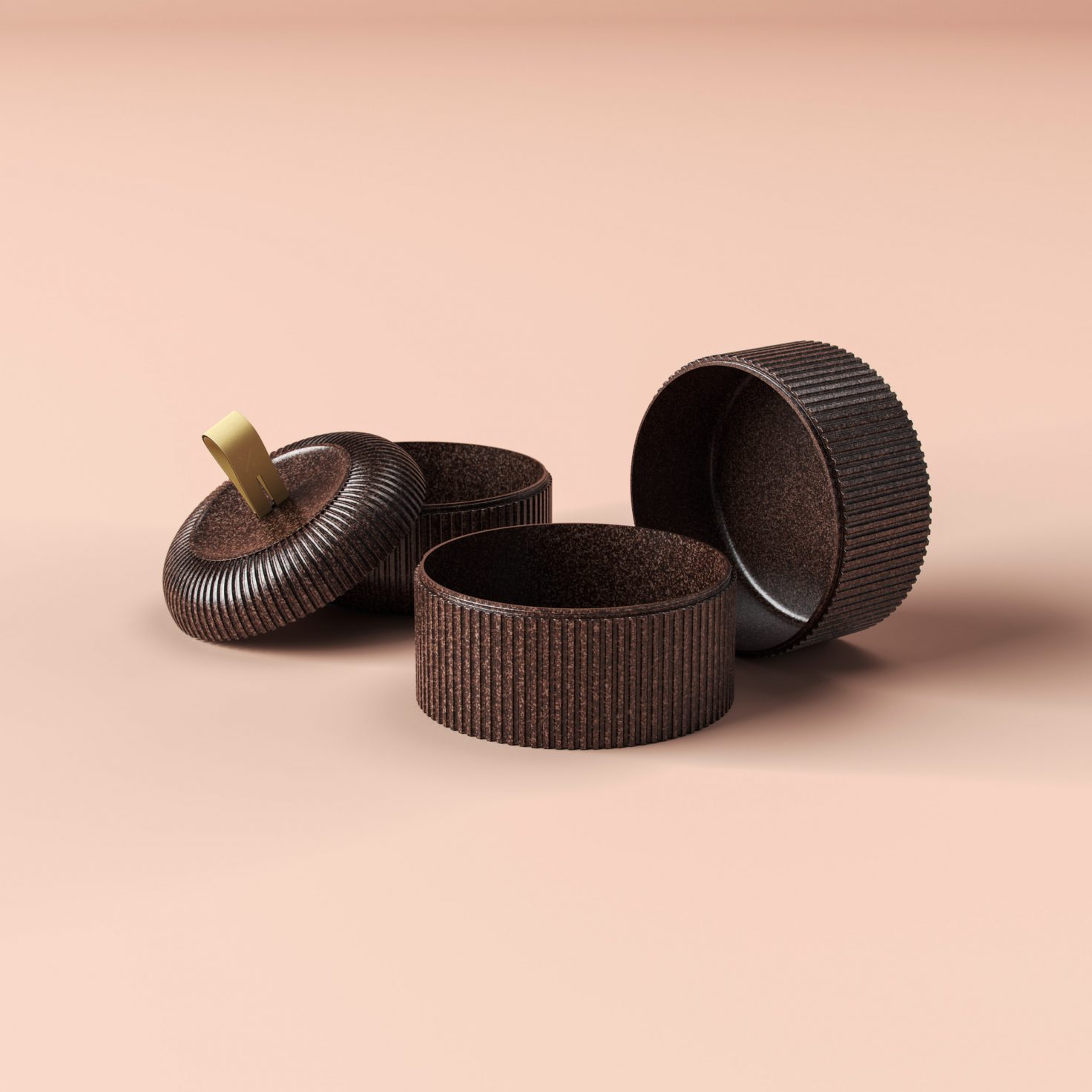 The London-based design studio, PriestmanGoode, has unveiled new designs to help tackle the vast amounts of plastic packaging used in takeaway food deliveries. The project is the latest in a wide range of concepts the studio has created that highlights how design thinking can help us tackle some of the big issues in everyday life, and lead us towards a more sustainable future.
PriestmanGoode Associate Director of Strategy, Jo Rowan, explains: "We wanted to re-think food delivery and takeaway in a bid to minimize the environmental impact of convenience culture."
Online food delivery and takeaway is a market worth over $53 billion a year globally according to figures released in 2019, before the global Covid-19 pandemic. The latter has already affected the takeaway industry, with thousands of restaurants in the UK signing up to delivery platforms since March as the lockdown came into force and they tried to adapt to new revenue models to ensure the survival of their business. Between this, and the continued rise in the convenience of online ordering through platforms such as Deliveroo and UberEats in theUK, or GrubHub in the USA, means we will keep seeing anincrease in takeaway food culture.
Rowan continues: "We began this project before the pandemic took hold, with a goal to design takeaway packaging as a desirable object; create something that customers would value and that would lead to positive changes in behavior. This has become even more important now, as there has been a rise in at-home dining and the concept of 'tablescaping' – elaborate, decorative table arrangements – has moved from social events into the home. It presents an opportunity for design to create something that can contribute to a sense of occasion, that is beautiful, practical and sustainable. As a society, we have to move away from a culture of disposables, and focus on principles of circular economy."
At the heart of PriestmanGoode's new concept in re-thinking takeaway culture are:
The return of reusables – Creating products with value and creating a system whereby consumers are rewarded for positive behaviour
Sustainable materials – Alternatives to plastics, working with natural materials wherever possible
Zero waste – Alternative biodegradable solutions to cling-film to combat leaks and spills
Universal packaging – Bento box style containers instantly halve the amount of packaging required, by removing lids. The packaging is designed to be transferable between restaurants
Dining experience – Creating packaging that can be used for presentation, contributing to creating a sense of occasion at home
Improved delivery quality – Temperature control, delivery efficiency
Curious to know more about options to replace single-use plastics? Don't miss Flexi-Hex is an adaptable plastic-free packaging solution
PriestmanGoode conducted extensive research into food safe materials that could replace the ubiquitous plastic containers that are currently in use, and explored options to replace single use plastics.
Materials had to meet a range of criteria from heat proof, lightweight or recyclable to insulating. Maria Kafel-Bentkowska, Head of CMF, explains: "We looked at a broad spectrum of materials, from those that are at an early stage of development, to commercially available materials made from by-products, and low impact materials derived from nature, that will either biodegrade or can be reused."
PriestmanGoode eventually settled on the following materials and material partners:
PriestmanGoode also selected material designer Margarita Talep, who has created algae-based materials to replace single-use or disposable plastics. These could be used to replace cling-film, which is currently used to prevent spills while in transit.
The idea behind this new concept is that customers would pay a small fee for the packaging upon ordering the food, which would be reimbursed on their next delivery, when the containers are returned to the delivery service provider. The containers would then be washed by the next restaurant/food provider before being used again.
Rowan explains: "We know that adding a value has an impact on behaviour. In the UK, plastic bag consumption in supermarkets went down 90% since the introduction of the 5p – and subsequently 10p – tax in 2015. Provided with the right incentives, we know that consumers are willing and able to quickly modify their behaviours to more sustainable patterns. Introducing a reward-based system, whereby consumers would be given incentives, such as discounts, for returning takeaway packaging into the system, we know would have a positive impact."
Working with circular models presents its own set of challenges, particularly at this time. The Covid-19 pandemic has had a big impact on behaviour and on the focus of the conversation. Kafel-Bentkowska adds: "Understandably, hygiene and safety have risen to the top of the agenda, but it's imperative that we continue to push for innovation towards a more sustainable future. The two things have to go hand in hand, we cannot focus on hygiene at the expense of the environment. We have been talking to our material partners about antimicrobial additives that could be applied to our selected materials to enhance safety, without having a negative impact on the environment."
PriestmanGoode has consistently invested in self-initiated projects that address some of society's most pressing challenges, from improving travel for passengers with reduced mobility to reducing waste in travel. This latest project furthers the studio's work in applying design thinking to raise awareness and positively impact everything from the supply chain through to consumer behaviour.
Rowan adds: "It's a big issue, and more complex than just the packaging that we use, as we also need to improve the entire waste management infrastructure so that it can better cope with the disposal of sustainable materials. But it's imperative that we move forward, that we continue to innovate, to push the envelope, to question, to encourage positive behaviour change and that we move towards a circular economy."