Home decor
The first machine affected by a human disease – Printed by Parkinson's
Printed by Parkinson's art collection was created with the aim to raise awareness about the disease by advertising agency Innocean Berlin in association with Charité – Universitätsmedizin Berlin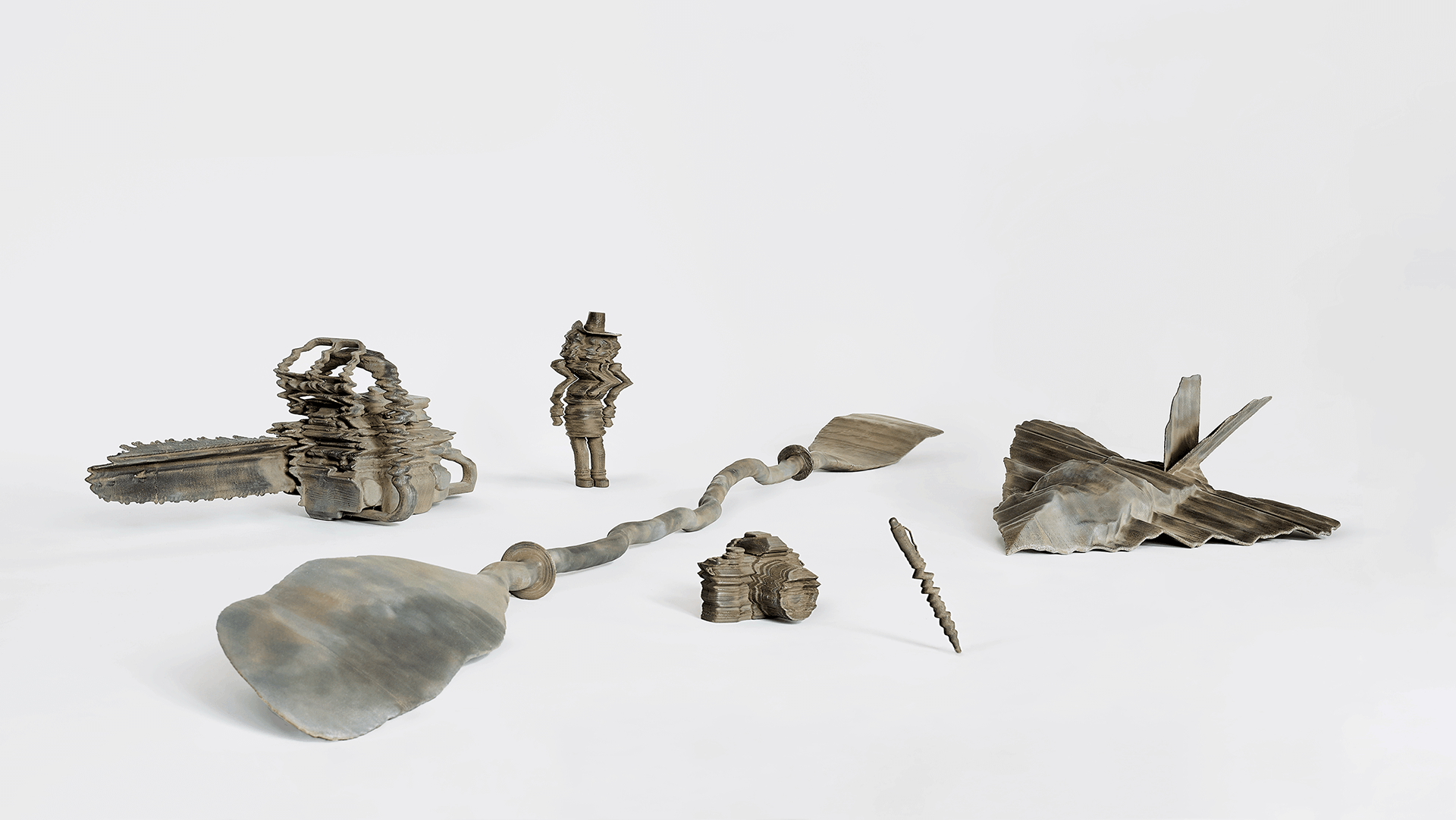 Printed by Parkinson's is an art collection, consisting of 6 unique pieces, created by the first 3D printer affected with each patient's personal Parkinson data.
Parkinson's disease is the second most common age-related neurodegenerative disorder after Alzheimer's disease. It is estimated that 7 to 10 million people worldwide have Parkinson's and every 9 minutes someone is diagnosed with this pathology.
The disease occurs when a decreasing production of dopamine, a messenger substance important for the control of movement, occurs due to a progressive loss of nerve cells in a structure of the midbrain [source].
Being diagnosed with Parkinson's can have a significant impact on a person's life: people with this illness are often stigmatized because of their behavior and their uncontrolled movements that attract attention.
Printed by Parkinson's 3D-printed art collection was created with the aim to raise awareness about the disease by advertising agency Innocean Berlin in association with Charité – Universitätsmedizin Berlin.
Living with Parkinson's can be tough and even the simplest tasks become challenging: 6 patients from the Charité were asked to name an object that became difficult to use due to the illness. After collecting their disease's personal data, production company Media.Monks created a 3D copy of the objects, which feature a completely altered appearance in comparison to the originals.
Firstly, the designer created digital 3D models of the objects selected by the participants. Successively, with an EEH system and an accelerometers patient's kinetic and neurological data were recorded and used to affect a 3D printer.
The 3D-printer, affected by exactly the Parkinson's data of the patient, produced the objects in bronze according to participants' involuntary muscle movements and tremors, caused by the disease.
The result is a collection of 6 real stories told through as many unique and totally personal objects – a camera, a pen, a chainsaw, a kayak paddle, a nutcracker and an airplane – making physically visible and tangible the huge impact that Parkinson's had on these people's lives.
The objects and the stories were then assembled together with a website and movies displayed in an art exhibition at the Alte Münze Galerie in Berlin to create awareness for Parkinson's research.
Moreover, each art object from Printed by Parkinson's is for sale and the proceeds go towards funding research projects for Charité.