Colorful and adaptable, it can boost amputee's self-esteem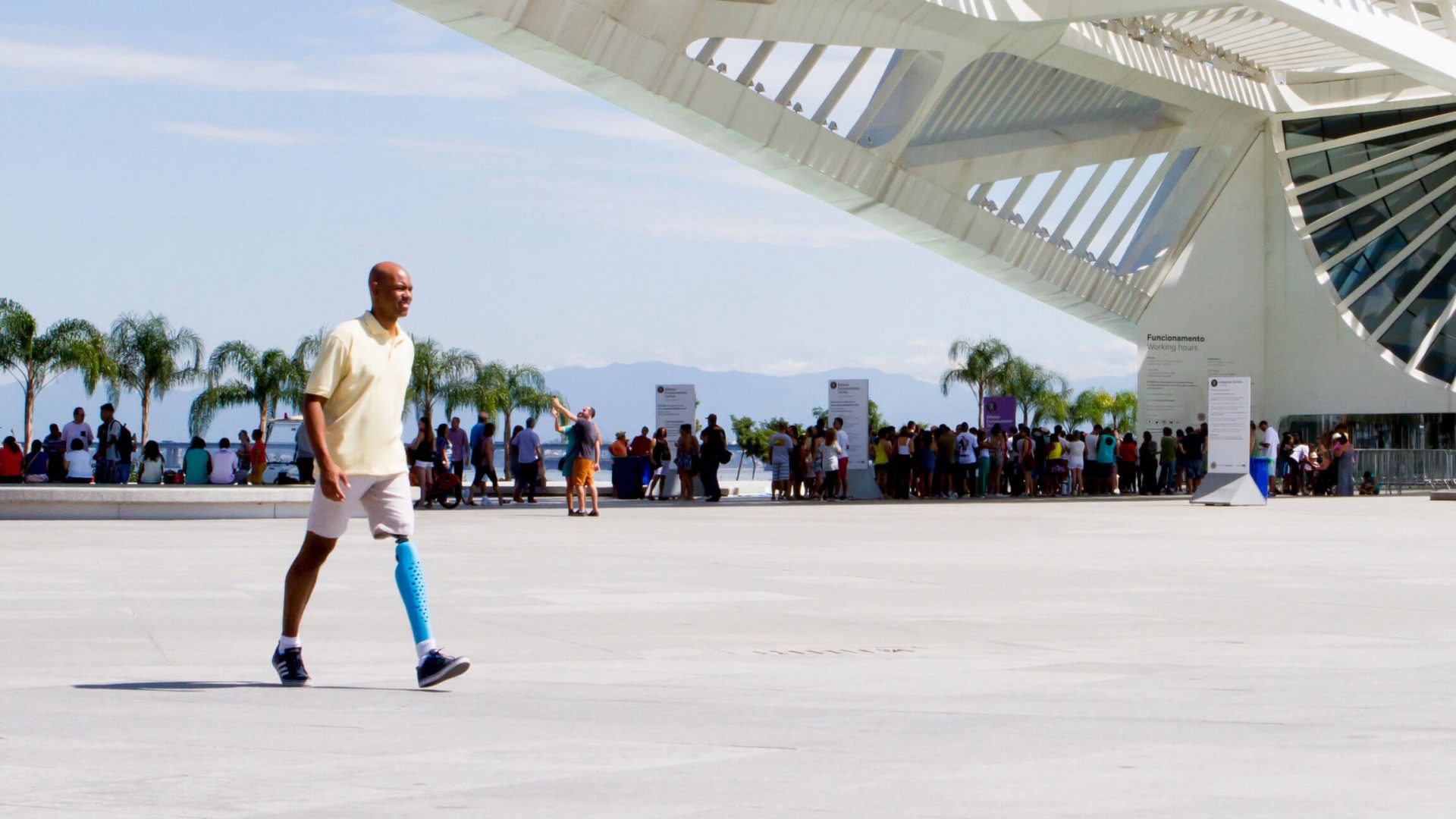 Confetti is the world's first mass-produced prosthetic leg cover
Designed by the Brazilian Furf Design Studio and manufactured by IDETHNOS, this prosthetic leg cover's purpose is both functional and especially emotional as it boosts the amputee's rehabilitation and self-esteem, while being greatly affordable.
An extremely cost-effective prosthetic leg cover that can transform the way society sees disability.
Existing propositions are either aesthetically uninteresting (imitating skin), compromises the prosthesis' movements or in other cases inaccessible, usually made by costly tailored production processes.
Confetti is manufactured in polyurethane to make the product as affordable, adaptable and durable as possible.
One Confetti fits most: endless anatomical studies resulted in a clever shape defined to suit nearly everyone.
With internal guidelines, it is cuttable to easily adjust to the amputee's height and it is designed to fit the great majority of prosthetic knees and feet combinations.
Born to be a symbol of joy and social equality, the Confetti prosthetic leg cover is inexpensive, colorful and democratic.
The confetti-shaped holes can be used for customization and amplifies the possibilities for self-expression.
Many colors are available (Black, White, Blue, Green, Red, Pink, Yellow) and the design encourages the user to interchange colors.
What once caused people to distance from each other, now connects them.
Instead of hiding, people can be empowered to be who they truly are, showing and expressing theirselves with pride.
This project could be the democratization of self-esteem for amputees.
Confetti has an 80% price reduction in comparison with the average cost of existing propositions.
In 3 months of overwhelming sales and a large profit to the industry, hundreds of amputees are proudly posting photos on social media with their Confetti.
Recently the project has received the prestigious Red Dot Product Design Award: Best of the Best.
About Furf Design Studio
Furf Design Studio was founded by Mauricio Noronha and Rodrigo Brenner, two enthusiastic young designers from Curitiba, Brazil, that are building a reputation for high-quality design coupled with generous doses of wit and social responsibility.
Their "special ability to imbue an object with poetry and romance" was highlighted by Paola Noe, curator of the Milan Design Week.
Furf designs with the light and romantic Brazilian essence.
Each element of a design is synthesized as a poet carefully selects every written word. With no excess or scarcity. They mass produce emotions.
Their projects show both a thorough knowledge of techniques and design culture references as well as an almost naive playfulness that portray, above all, their fun-loving approach to design.