Design
"Robot Shit", an exhibition where irony and provocation unite with the sense of responsibility
DesignWanted, Caracol AM and _sucks, a DUDE brand, present Robot Shit Exhibit, the very first exhibition that promotes the recovery of the 3D printing waste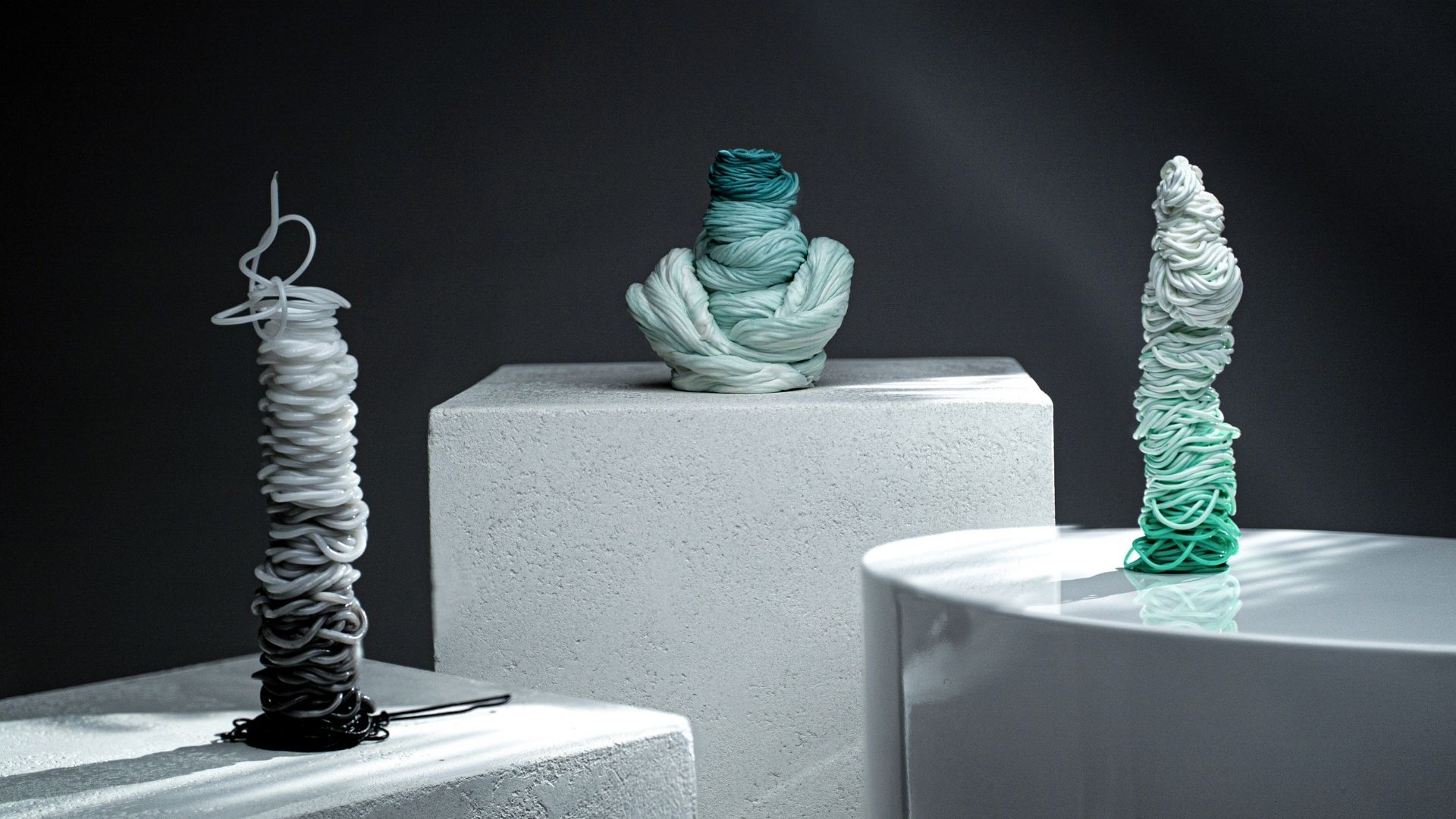 Today pollution is a big trend. We live in a world that is increasingly attentive to waste, which seeks to move in a more sustainable direction, through the creation of products with zero impact on the environment. This is why we try to reduce waste and reuse it. There is a waste, however, almost unknown: the Robot Shit.
What is Robot Shit?
Not everyone might be aware of the amount of discards robots produce through the process of the 3D printing and it's from this lack of awareness that DesignWanted, _sucks and Caracol, in collaboration with Isola Design District, have decided to realize "Robot Shit", an exhibition where irony and provocation unite with the sense of responsibility.
Humor is key, in a world where the term "sustainability" is almost on everybody's mind, but on nobody's true intentions.
The DesignWanted and _sucks. project, created in collaboration with Caracol, a leading company in 3D printing, and with Isola Design District, one of the major design districts in Milan, aims to show 3D waste to enhance it as a circular raw material.
Next step: calling some of the most appreciated and awarded international design studios to entrust them with a special task: transform these scraps into a new line of products, giving a new life to the Robot Shit.
Robot Shit Exhibit at Milan Design Week 2022
The Robot Shit Exhibit will be set up in Stecca3, an exhibition space in Isola (Via G. De Castillia, 26), which can be visited during Design Week from 6 to 12 June, and will allow visitors to look closely at examples of Robot Shit, as if they were real art pieces.
The project fully embraces the creative concept chosen this year by sola Design District for the space of Stecca3, No Space For Waste.
Robot Shit Exhibit is an ambitious project that sees the involvement of various young, ambitious, attentive to the future, designers.
We want to launch with them a concrete message that does not remain unsolved, but that translates into a line of products designed to hack and improve other products.
Each of the players involved, DesignWanted, _sucks., Caracol and Isola Design District, has at heart the concept of sustainability and circularity.
Reshape the trend to expose the truth
This is the mission of the Robot Shit Exhibition.
Sustainability and environment are inflated themes during the Design Week that's why _sucks. and DesignWanted want to talk about these themes in a different, self-deprecating and provocative way.
Because when design generates waste and, above all, when brands try to disguise their products with green washing, even the most passionate in the sector can say what we all think: sometimes, design _sucks.
A challenge shared with Designers
The DesignWanted community will be the place for sharing, launching and comparing this initiative.
Also, through the community, designers will be selected and will actively participate in the development of new products of the design_sucks brand.
Our first, excellent name – Furf Design Studio, co-founded by Brazilian designers Mauricio Noronha and Rodrigo Brenner.
Furf has conquered the world with over twenty national and international awards, including three of the most prestigious in the world: Cannes Lions, iF and Red Dot.
Together with them, we will give shape and life to the first line of _sucks products.
This is a turning point for _sucks. – the first brand created and owned by the milanese advertising agency DUDE – which, after its debut last year, is ready to give its ironic and provocative point of view towards the design industry.
From 3D printing to AR
Caracol AM will be a precious partner of the project in providing the Robot Shits, that are generated by their daily work with 3D printers.
In addition, they will supply the first line of Design Sucks products and will be the sponsor of the circular economy idea behind the whole operation.
If you are not visiting the Milan Design Week this year, but you are thrilled to see the Robot Shits, we got a special gift for you.
Thanks to the collaboration with Future Fashion, an innovative Italian startup aiming to transform any brand's product collection into a virtual 3D asset, you will have the opportunity to enjoy these fantastic artworks directly in augmented reality (AR).