Furniture design
Have you already visited the new Roche Bobois showroom in Milan?
Present in Milan for many years, Roche Bobois has decided to relocate to an exceptional showroom in the heart of the city's design district.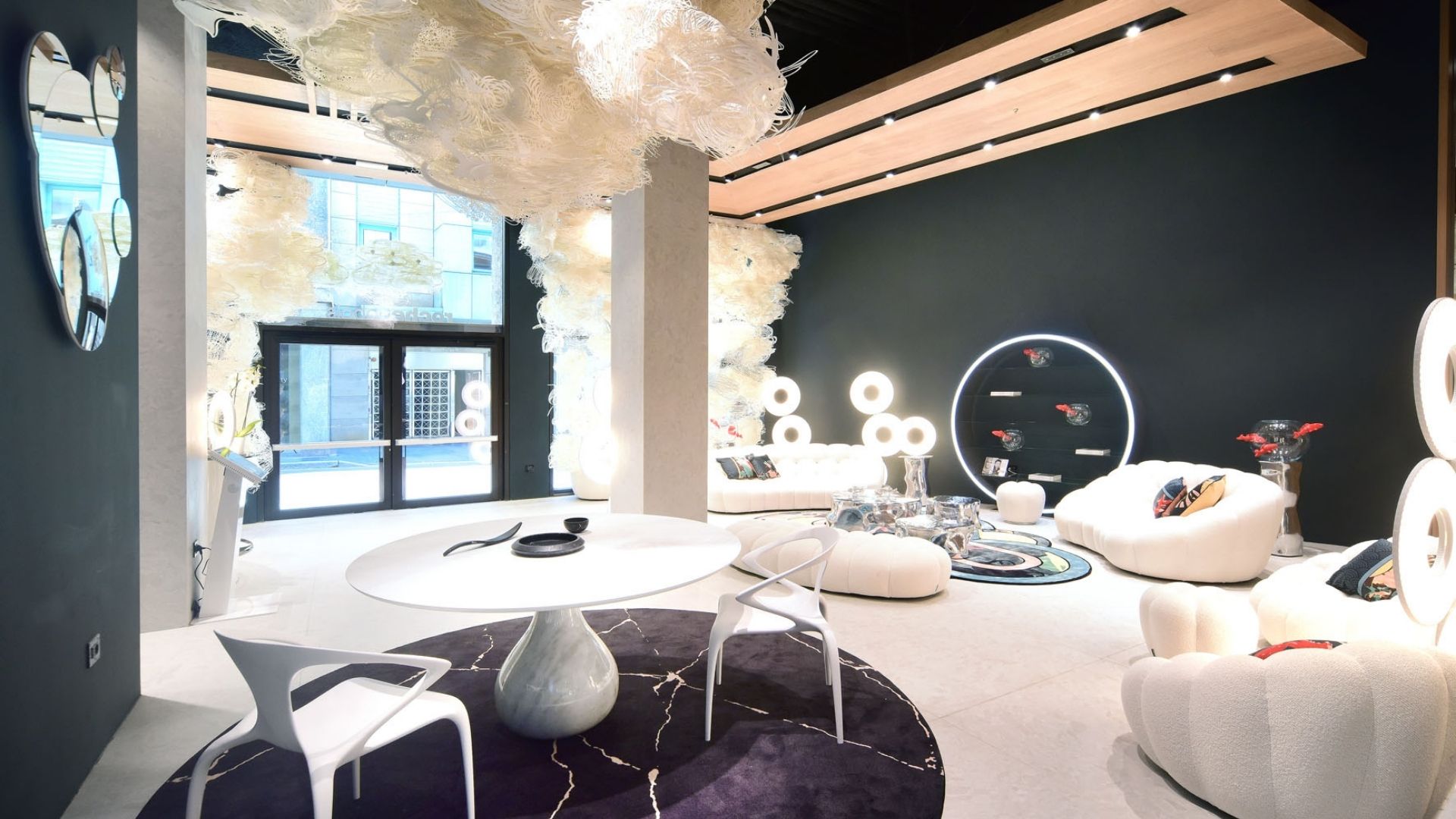 Specifically designed to showcase the brand's concept, collections and know-how, the interior architecture of this 1600m2 space across two levels was conceived by the Roche Bobois design office.
The space, which also includes areas dedicated to digital tools and projects, is characterized by natural materials, both mineral and vegetal: ceramics, wood, green walls, and more.
Two staircases placed on either side of the vast floors organize the flow of visitors around a full-height shaft that serves as an interior courtyard.
To mark the opening of the new showroom during Milan Design Week 2022, located where all the Italian and international high-end furniture brands are, the Barcelona collective Wanda has created an exceptional scenography.
The collective has previously developed projects for major luxury brands and institutions (Louis Vuitton, Dior and the Guggenheim Museum).
The designers dreamt up a wonderful, poetic decor for the occasion – a white cloud of origami that spreads from the outside inwards, highlighting two new pieces from Roche Bobois:
the Blogger sofa designed by Roberto Tapinassi & Maurizio Manzoni
and the striking, sculptural Polygonia unit designed by Giacomo Garziano
About Roche Bobois
Roche Bobois is a committed player in the art world that supports many cultural and artistic initiatives and events.
Bolstered by its strong network of European workshops and close collaborations with renowned designers (Eugeni Quitllet, Raphael Navot, Marcel Wanders, Kenzo Takada, Ora Ito, Sacha Lakic, Bina Baitel, etc.) and major fashion houses (Jean Paul Gaultier, Missoni Home, Christian Lacroix Maison), the brand embraces the challenge of international expansion by offering each of its customers a personalized approach to creativity and design.
Roche Bobois now has 258 showrooms in 55 countries and is growing at the rate of one showroom opening per month on average.