Reclaiming the glamour of 20th century luxury design – Sé furniture collections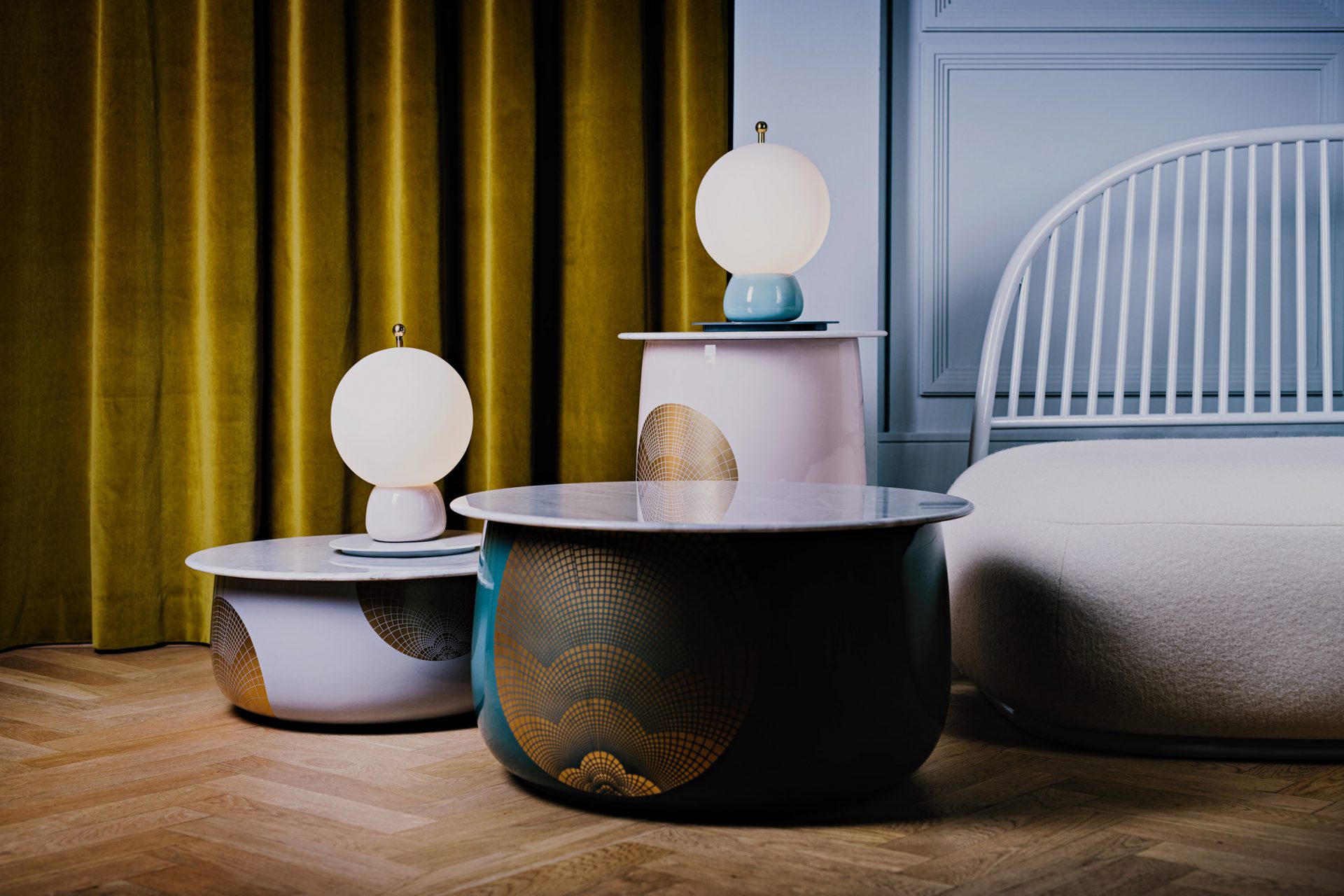 Sé Collections presents luxurious furniture made in collaboration with emerging designers.
Inspired by the glamour and quality of the 20th century furniture, Pavlo Schtakleff founded Sé, a contemporary luxury design brand defined by a high-end, feminine, and glamorous aesthetic with an elegant and subtle colour palette, handcrafted by artisans in Europe.
By offering a platform for one designer at a time to create a full collection, Sé has presented four different furniture collections characterized by its attention to detail and the use of beautiful materials such as marble, bronze or hand-blown glass.
Sé collections are products of the most exciting collaborations with now four highly-acclaimed editions from French designer Damien Langlois-Meurinne, Spanish-born Jaime Hayon, Slovenia-based Nika Zupanc and from Switzerland-based Nigerian-American designer Ini Archibong.
Who is Pavlo Schtakleff? How did the journey for Sé begin?
Pavlo Schtakleff: "I am the founder and creative director of Sé Collections, I launched this European luxury design brand in 2008.
I had been working within the design industry for a while and I believed there was a gap for a new brand, which would offer a platform for one emerging designer to create a complete collection at a time.
I had an aesthetic in mind too; high-end, feminine, luxurious yet refined with an elegant and subtle colour palette, all of it handcrafted by artisans in Europe. My idea was to move away from the dominant masculinity of the Italian brands with all the browns and beiges – colour was just not something that was celebrated back then. I felt there was a place for this and I thought other people would respond to it too.
My ultimate goal is to create a legacy, a brand and an aesthetic that will be timeless and continue to resonate long into the future. I'd like to think in 80 years, someone will look at one of our Sé pieces and identify it easily, as I might now with a Charlotte Perriand piece."
Why Sé, why focusing on reclaiming the glamour and quality of 20th century furniture?
Pavlo Schtakleff: "20th century furniture has always had a particular appeal for me – think of Jean-Michel Frank, Eileen Gray, the Art Deco period. These designers were creating something truly individual and extraordinarily beautiful.
All of it handmade too, the way we do too. That's what I wanted for Sé's foundations and hopefully for the work to be enjoyed for many years to come in the same way."
Sé's vision is to invite some of the world's best design talent to produce highly-crafted and beautifully-finished collections made by the best craftspeople in Europe. What do you look for when choosing whom to work with?
Pavlo Schtakleff: "It's instinctive rather than a thought out strategy. It's an emotional decision. The relationships I have with the designers are very intense and personal; they are friendships. That's important to me – that we get to know each other, to really understand each other, so that ultimately each collection feels connected to both the designer and to me and most importantly feels like Sé.
I need to feel that strong connection between Sé and the designer – that we all share the same values and aesthetic. All the four designers I have worked with have the same sense of attention to detail and very strong narrative skills."
Having worked with some wonderful design talents like Damien Langlois-Meurinne, Jaime Hayon, Nika Zupanc and Ini Archibong. What would you say is the key to a successful collaboration?
Pavlo Schtakleff: "An immense amount of patience, a willingness to be flexible but also to know when to be inflexible. There has to be a desire from each of us to want the very best with mutual trust and respect.
We spend long periods of time discussing concepts, visiting factories, and examining prototypes. There have been road-trips, inspiring playlists and plenty of informal conversations over meals too. These relationships are fundamental to the success of the collection – without the relationship, there is no collection."
Having a dynamic and innovative presence in the world of contemporary luxury design. What would you say is the key to create enduring furniture that will be heirlooms of the future?
Pavlo Schtakleff: "It's a combination of several things – the use of beautiful materials such as marble, bronze or hand-blown glass, a clearly defined aesthetic, finding the best craftspeople who are expert at working with these materials – and most importantly a passion for the work.
This is furniture charged with emotion, with a sense of joy, furniture that should delight and enchant those who encounter it."
Sé pieces bring the designers own sensibility and character, while harnessing the undeniable finish of the brand. Which are the main values or core concepts that above all will always represent Sé?
Pavlo Schtakleff: "I believe the core aesthetic for Sé is defined by curves, craftsmanship, colour and, of course, materials. The pieces all relate to each other so that there is a synergy within and between the collections along with a discernible and distinct aesthetic that is common to everything, from a trinket box to a sofa. Each collection builds on the one before, reinvigorating it."
After the most recent 'Collection IV' created with designer Ini Archibong, what is the next step for Sé?
Pavlo Schtakleff: "I am currently working on Sé Collaborations- a series with designers and craftspeople to create small collections or pieces. For example, this autumn will see the launch of new lamps from Nika Zupanc and Ini Archibong, as well as a screen created with the Paris based Studio MTX who specialise in architectural embroidery.
I'm also hoping to expand the gallery space, allowing us more room for installations and events in the future when things settle down… Then perhaps I will turn my attention to Collection V but that's not likely to appear for a couple of years yet – keep an eye on our space!"