Home decor
Buster + Punch and Travis Barker collaborate for the Skull Collection
The skull may have been famed as a representation of death, loss, and danger, but it also anchors wisdom and truth, value and valor.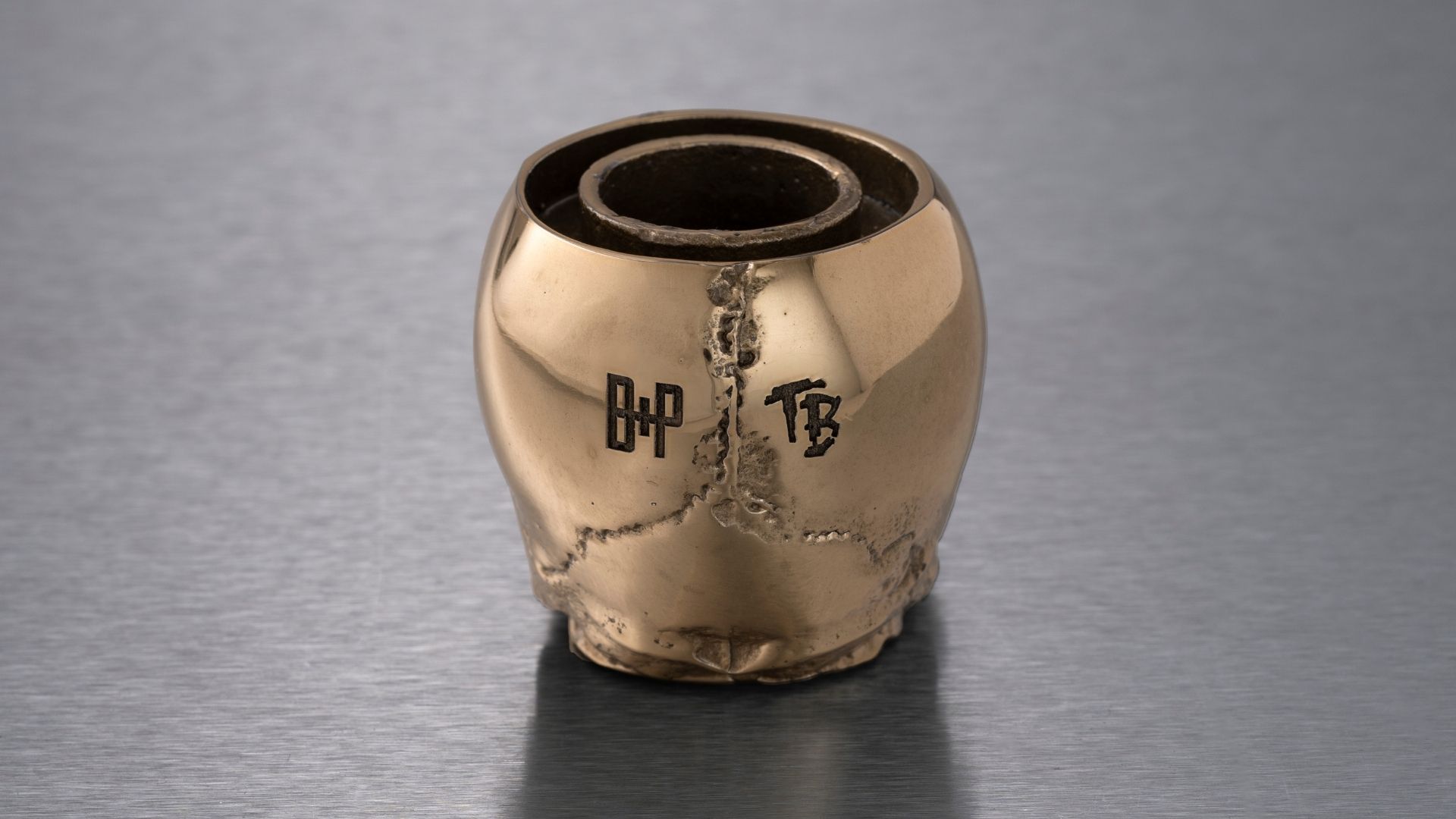 To uncover the depth of the skull's mysticism, a person must indulge in a passion-consuming study, the way Massimo Minale of Buster + Punch and Travis Barker explored it.
The two worked on identifying what the skull meant for them.
As they unearthed its symbolisms, the duo birthed the Skull Collection, a collaboration born from the pair's mutual passion for design and architecture and the fusion of music, fashion, and interiors.
"I sit in the camp that the skull conjures up feelings of rebellion, which is a good reflection of where I see myself creatively.
I love designing products and content that, at its core, is a refined functional object that you use every day in your home and that, at the same time, the lifestyle it is wrapped in evokes standing out from the crowd and being different," Minale tells DesignWanted.
Minale met Barker a few years ago while he was helping him fit out his new music studio in Los Angeles.
"We immediately connected over our love of architecture and design and discussed working on a product project that encompassed all our passions – music, architecture, and fashion," Minale shares DesignWanted.
"We both loved the fact that the skull was a universally recognized emblem but could mean 'danger and death' to one person and 'positivity and rebirth' to another, the perfect punk symbol to push against the grammar of a 'rigid' interiors industry."
From that point on, the two invested their time exchanging sketches until they settled on a range of products that deconstructed the skull as being loud but subtle and fragmented.
They envisioned products that reflected the people who would buy them.
"So, we settled on a rough casting process that would mean each product was unique, special, and imperfect. As Travis likes to put it we are all one of one's," says Minale.
Home fixtures and accessories spring from the duo's creative minds, conferring the collection an aura of elegance and mysticism.
The products carve a path to overview the ethos Minale and Barker believe in when they redefined the skull's essence. Refined and polished by hand, the products have the spell of craftsmanship cast over them.
A mushroom-shaped table lamp made from solid metal with a skull pull chain and detailing has the base of its light hand-polished, its shade hand-brushed, its skull pull molten cast in metal, and its entirety in stainless steel with a durable brass finish.
A bowl made from metal with brass or steel and lacquer finish was also cast and polished, making each piece unique, and is finished with the B + B & TB insignias to mark the acronyms of Minale's label and Barker's name.
A freestanding skull doorstop made from molten-cast metal, finished in brass or steel, features a rubber buffer on the bottom. The finishing technique goes for the skull candle holder signed with insignias.
A cabinet knob made from solid cast metal with a brass or steel finish and a necklace made from silver or gold-plated solid cast metal stresses the embossed insignias of the duo and comes with a black silk bag.
"I have been obsessed with skulls forever, from the first time I saw artists like Pushead, who put skulls on the Misfits and Metallica albums to Zero skateboards back in the day.
I have always loved them as they scream rock 'n' roll; they scream danger and poison. Skulls stand against everything, so to present them in a way like this and take it to a new level is special," says Barker.
The highlight of the collection pivots to the drum key made to Barker's specifications.
"Travis sent me an early sketch of a drum key that he wanted help building, and the sketch was based around skull and crossbones, which ultimately planted the seed for what would become the skull collection," says Minale.
Designed by Barker, the drum key, used to tune the drum, is made from solid cast metal with a brass or steel finish and comes complete with a matching ball chain, so that it can be worn as a necklace too.
For DesignWanted, Minale shares his favorite pieces from the collection.
"My favorites in the collection are the drum key and the table light as they represent the journey that we took, from loud music and the first drum key sketched to a refined and elegant home product that reveals its punk personality to a subtle skull pull cord," he says.
"The products are all sand-cast from solid metals and then refined by hand. Solid metals have always been the DNA of a Buster + Punch product, but the casting process is new and marks the start of a series of product ranges that feature this new 'look'.
We have built a reputation as the most innovative 'metal-makers' in the game, and I have personally become obsessed with the connection and interplay between machined robots and hand-cast human components.
My ultimate vision for Buster + Punch is to be original and connect the dots in a way that has never been seen before, and having a huge rockstar like Travis design a doorstop I hope will feel a little like when punk music shocked the mainstream in the mid-70s."
The skull demonstrates an emblem for rock 'n' roll, a narrative of rebellion and independence that headlines a number of Barker's tattoos.
Seen frequently in the world of fashion, the skull hardly ever presents its logo in interiors.
"The skull has been exhausted on clothing and fashion items as they are less-permanent, and fashion brands have a better appetite to challenge the status quo," says Minale.
"I think that interior brands and the industry as a whole are set up to offend as few people as possible, for the simple reason that they want to sell as many 'neutral' products as they can.
This is why we haven't seen sub-culture emblems like the skull being used in our homes as it 'splits a room.' You will either love it or hate it, which is the exact space that Buster + Punch likes to occupy, creating excitement and debate."
MB