Technology
B-eye-onic: Tune your vision with InWith's smart contact lens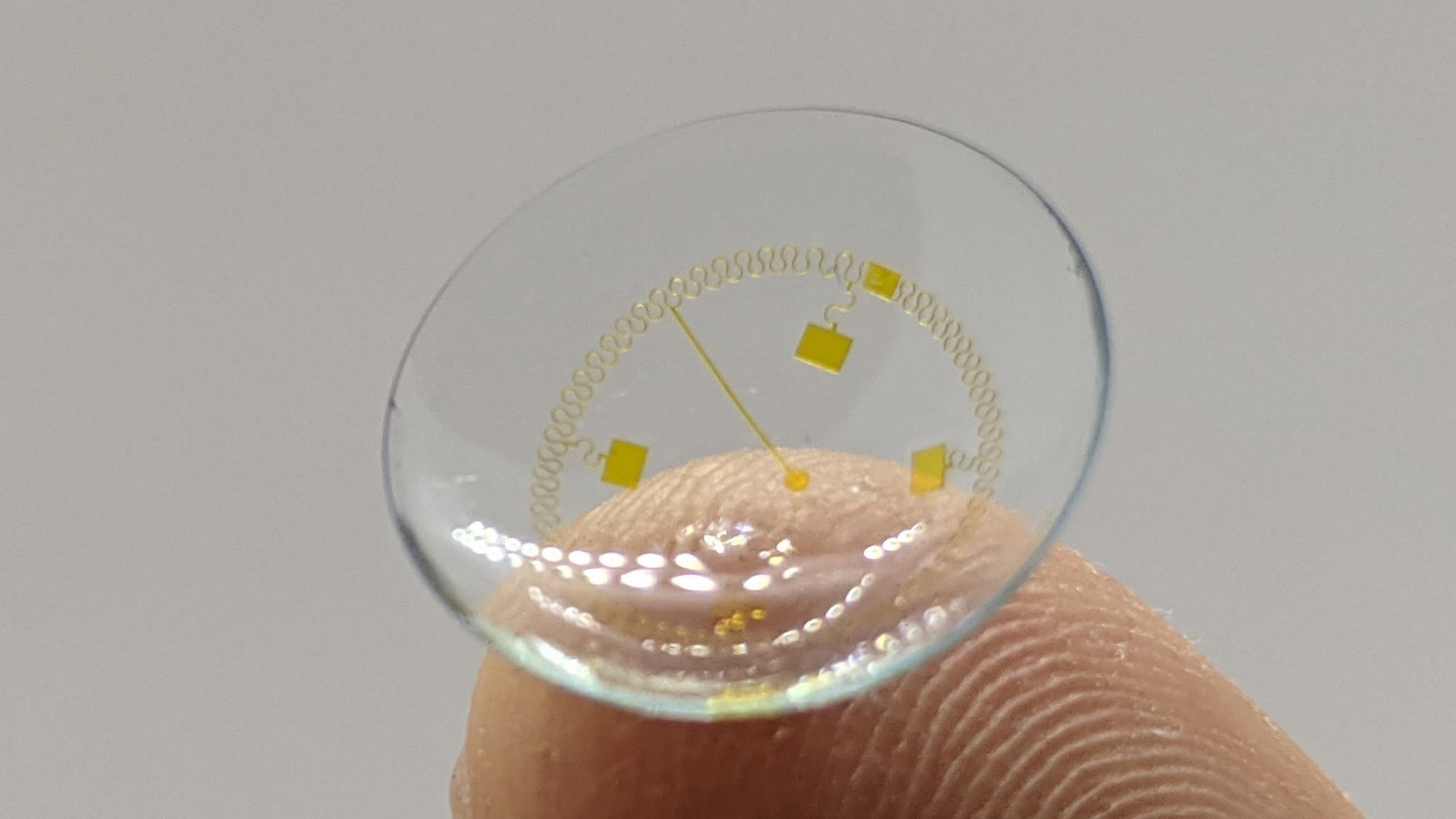 American startup InWith has developed a smart contact lens that uses microelectronics to display real-time information and offer wearers "tunable vision".
The ultimate aim for the product, according to InWith, is to provide people with easy and instant access to virtual worlds within the metaverse. It was unveiled earlier this month at the 2022 edition of the Consumer Electronics Show in Las Vegas.
The InWith technology displayed at CES in 2022 aims to enable developers to place augmented vision display chip applications into any soft hydrogel contact lenses that millions of people wear daily.
InWith claims that the device can do everything from providing directions, to eliminating eyesight conditions like myopia, otherwise known as nearsightedness, which is when someone can see objects that are nearby, but objects farther away are blurry.
The patented technology integrates solid components and circuits into hydrogel materials by allowing the materials to expand and contract in the normal manufacturing process.
This breakthrough enables multiple developers to create displays and ophthalmic improvement applications for contact lenses and intraocular lenses already used by millions of people daily.
Theoretically, users would be able to alter their vision using a smartphone and apartnerign application.
InWith says it is already working with several companies to embed the technology into existing hydrogel lenses but is still awaiting approval from regulators. 
Metaverse—the future is now
The coming greater Metaverse market has been estimated to be worth potentially a Trillion Dollars by industry experts, which InWith wants a slice of all to itself.
It claims to have several hundred patents, which allows an augmented reality (AR) display chip to be used with off-the-shelf contact lenses.
The company plans to achieve FDA Breakthrough Clearance this year and to put the futuristic smart contact lenses on the market shortly thereafter.
According to the company, the first applications of the technology will be "tunable vision" via mobile device and "augmented vision" coupled with mobile device control.