Architecture
Vestre wins sustainability Award and Architecture of the year 2023
A prestigious double win for Vestre at the Scandinavian Design Awards 2023, received during the gala evening at the Blue Hall at Stockholm City Hall, on the occasion of the Stockholm Furniture Fair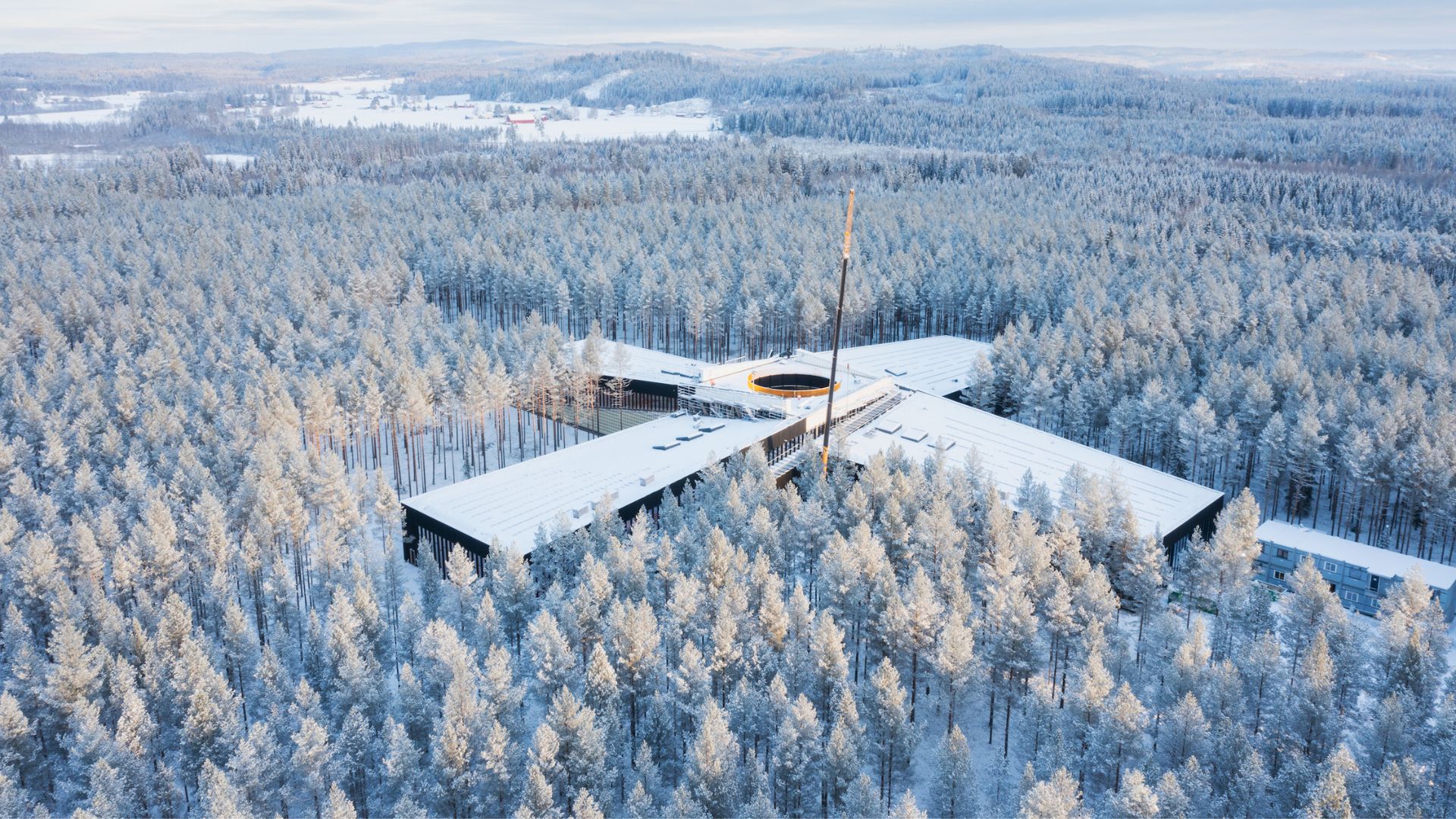 In June 2022, Vestre opened The Plus Colour and Wood Factory in Magnor, Norway. The factory, which has been designed by the leading architect firm Bjarke Ingels Group, is by far the most environmentally friendly furniture factory in the world and is also the largest investment in the Norwegian furniture industry for decades.
Norwegian family company Vestre, one of Scandinavia's leading producers of urban furniture, has long been a true frontrunner and pioneer in the much-needed industrial green shift, focusing on sustainability in every aspect of their business.
Sustainability, locally produced materials, and the least possible environmental impact are pivotal to the company's furniture production. For a long time, Vestre has followed the motto "Everyone can save the world. A little" and has tied their environmental commitment to nine of the UN's Sustainable Development Goals.
Sustainability, environmental considerations, and transparency have been central to exactly all aspects of the factory, both in terms of the building itself and everything around it.
From ensuring good working conditions to facilitating electrified heavy transport, installing 900 solar panels on the roof, reusing most of the water used in the production, and managing the forest areas around The Plus.
Therefore, the prestigious double at Scandinavian Design Awards 2023, serves as confirmation that thoughtful and genuine work for long-term sustainability and the good of the planet does not go unnoticed.
"Vestre's furniture factory The Plus is a forerunner and an outstanding example of how to take sustainability issues very seriously right down to the tiniest detail. With visual appeal incorporated as a matter of course.
The Plus is set to become the first factory in the world to achieve a BREEAM Outstanding rating. The architecture takes its cue and its shape from the operations at the factory: a plus sign – representing everyone's hopes for a positive future."
Together, Vestre and BIG have created an entirely new typology, where people, production, technology, architecture, and nature are completely integrated with each other.
The Plus is conceived as the direct translation of logistics into architecture. The four production areas – the colour factory, the wood factory, the assembly department, and the warehouse – are arrayed around a central courtyard that forms the very heart of the building.
The geometry provides an open and efficient workflow, while allowing all four wings of the factory to be in direct contact with the forest. At the centre of the building lies the experience centre, which provides 360-degree views of the whole production process.