Design
Impactful and timeless pieces by THINKK Studio, designed and made in Thailand
Bangkok-based THINKK Studio creates minimalist products and furniture made in Thailand, fostering local production hubs.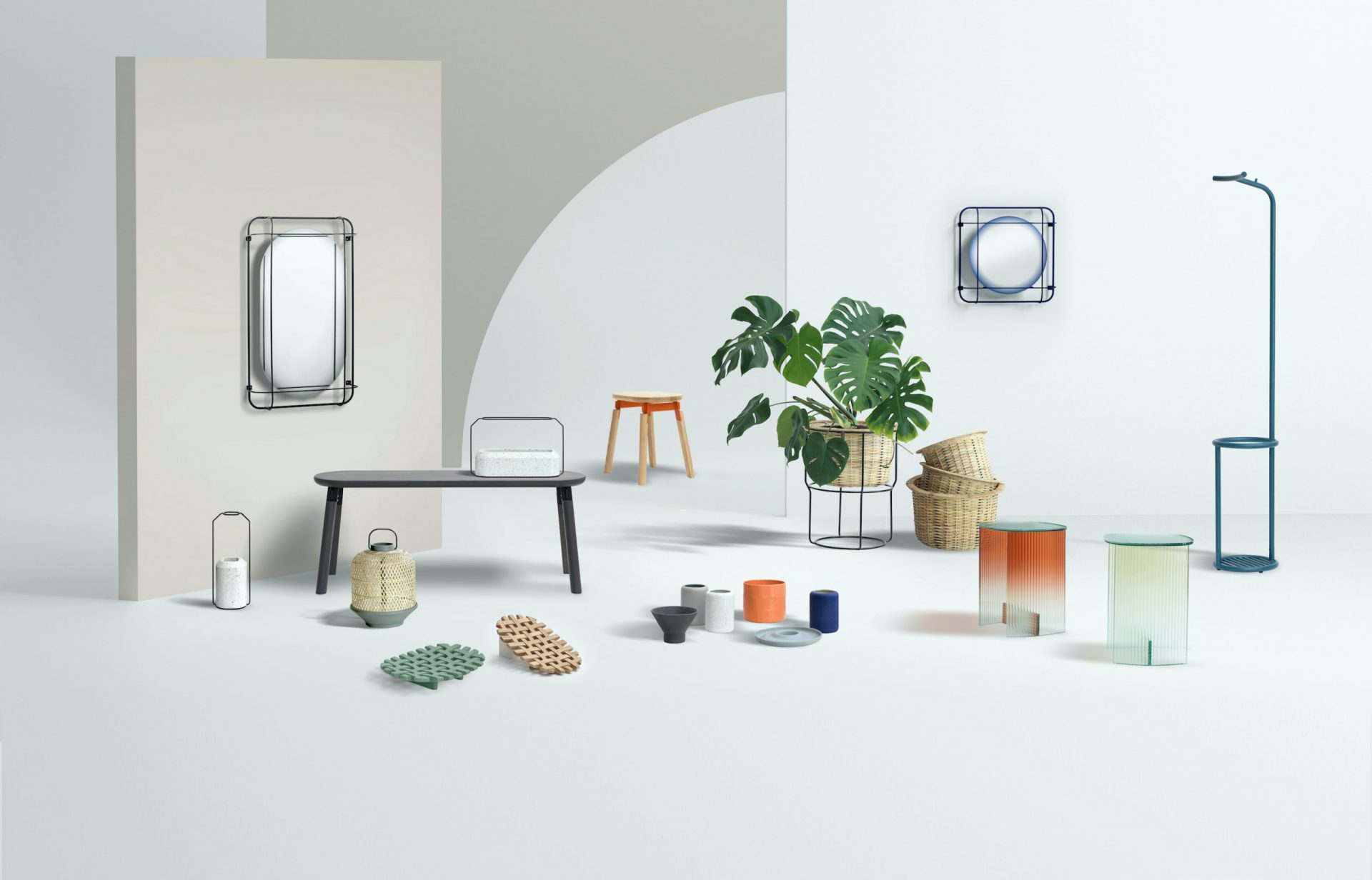 Founded almost 10 years ago, THINKK Studio was born out of the manufacturing opportunity in Thailand. While many international products were made in the country, there was little or no recognition of Thai design at the time.
Changing the paradigm, THINKK Studio took advantage of the many materials available together with the manufacturers' knowledge, and has produced a wide range of products combining industrial with natural materials and craftsmanship.
THINKK Studio style remains clear though diversity showing appreciation for each material by using it in unique ways. Without following trends, THINKK Studio proudly designs timeless design made in Thailand.
Who are Decha Archjananun and Ploypan Theerachai? How did the journey for THINKK Studio begin?
Decha Archjananun: "We both studied the Interior Architecture programme together in Bangkok with passion in furniture and product design.
After graduation, we practiced how to design furniture by attending lectures, participating in workshops, and competitions which allowed us to have some experience and connect with some local brands, after which we went separate ways in search of wisdom.
Decha Archjananun studied Master of Advanced Studies (MAS) in Design for Luxury & Craftsmanship at École cantonale d'art de Lausanne (ECAL)​ of Switzerland from 2010 – 2011. Graduation piece, "Weight Vases" introduced THINKK Studio to the world by the great responses from media and investors.
Ploypan Theerachai studied Master of Fine Arts (MFA) in Design – Spatial Design at Stockholm's Konstfack in Sweden from 2010 to 2012. Her graduation piece, "Hide & Seek" was named Best Graduates of 2012 by FRAME Magazine.
We teamed up again in Bangkok, where besides working in interior architecture design, we worked with local and international furniture brands and exhibited in Milan every year from 2012 – 2017."
Why THINKK Studio, why focusing on multidimensional timeless design?
Decha Archjananun: "We found that there are so many manufacturers in Thailand who have been producing furniture and products for many international brands with high quality of work but at that time, more than ten years ago, you could hardly find design products and furniture from Thai designers on the international stage.
Now the production cost in Thailand is not cheap anymore compared to China or Vietnam, so design is key to help manufacturers survive.
The reason we work as a multidisciplinary design studio is because we found that the knowledge from interior architecture helped us to design furniture and accessories that can blend within the space, and we can also bring details from product design to our interior design projects."
With the encouragement to represent and place Thai design in the map, which are the main values, core concepts or style inclinations that, above all, will always represent THINKK Studio?
Decha Archjananun: "It is the mixture between manufacturing and craftsmanship, combining industrial materials with natural materials such as bamboo, ceramic, rattan, etc.
Thai design is somehow related to Thai people's character which is about pleasure, loving and calmness."
Your design concepts have a harmonised aesthetic with an element of fun and creativity. Which designers are you inspired or influenced by?
Decha Archjananun: "The designers that we like are the ones who keep working on their own interest, don't follow trends and maintain quality in each design. For example Ronan & Erwan Bouroullec, Edward Barber & Jay Osgerby, Raw Edges, etc
We are always inspired by the local creations such as the ones woven in a loom, street furniture made by motorcycle taxi drivers, DIY tools from street food vendors, weaving objects made of different natural materials, etc."
The versatility of THINKK Studio ranges from installations in hotels, department stores, exhibitions, to furniture and product designs. How do you choose the type of client or project to work on?
Decha Archjananun: "Actually, we don't choose our clients that much, but it is our work that attracts the clients who are satisfied with our projects and trust in our designs.
For us, profit is not the main thing that we focus on, the content of the projects are what interests us."
Your projects make use of a variety of materials from glass to wood, metal, concrete and fabric. Does this variety come from the easy access to manufacturing industries?
Decha Archjananun: "Yes of course, one of the main reasons that we decided to set up a design studio in Bangkok rather than in Europe after graduation is that here we can easily find various places to do prototypes and with different materials."
Earlier the year, the Ebba Chair Collection was showcased during Bangkok Design Week 2020. What is the next step for THINKK Studio?
Decha Archjananun: "One of the biggest project for us recently is the renovation of a department store in the heart of Bangkok which we are responsible for a whole floor, 7000 Sqm.
This challenged us to bring all of our abilities from space design to furniture design and we hope that the project will represent an important step for our studio."