Technology
The TORSO speaker merges high-art with high-tech inspired by the Statue of David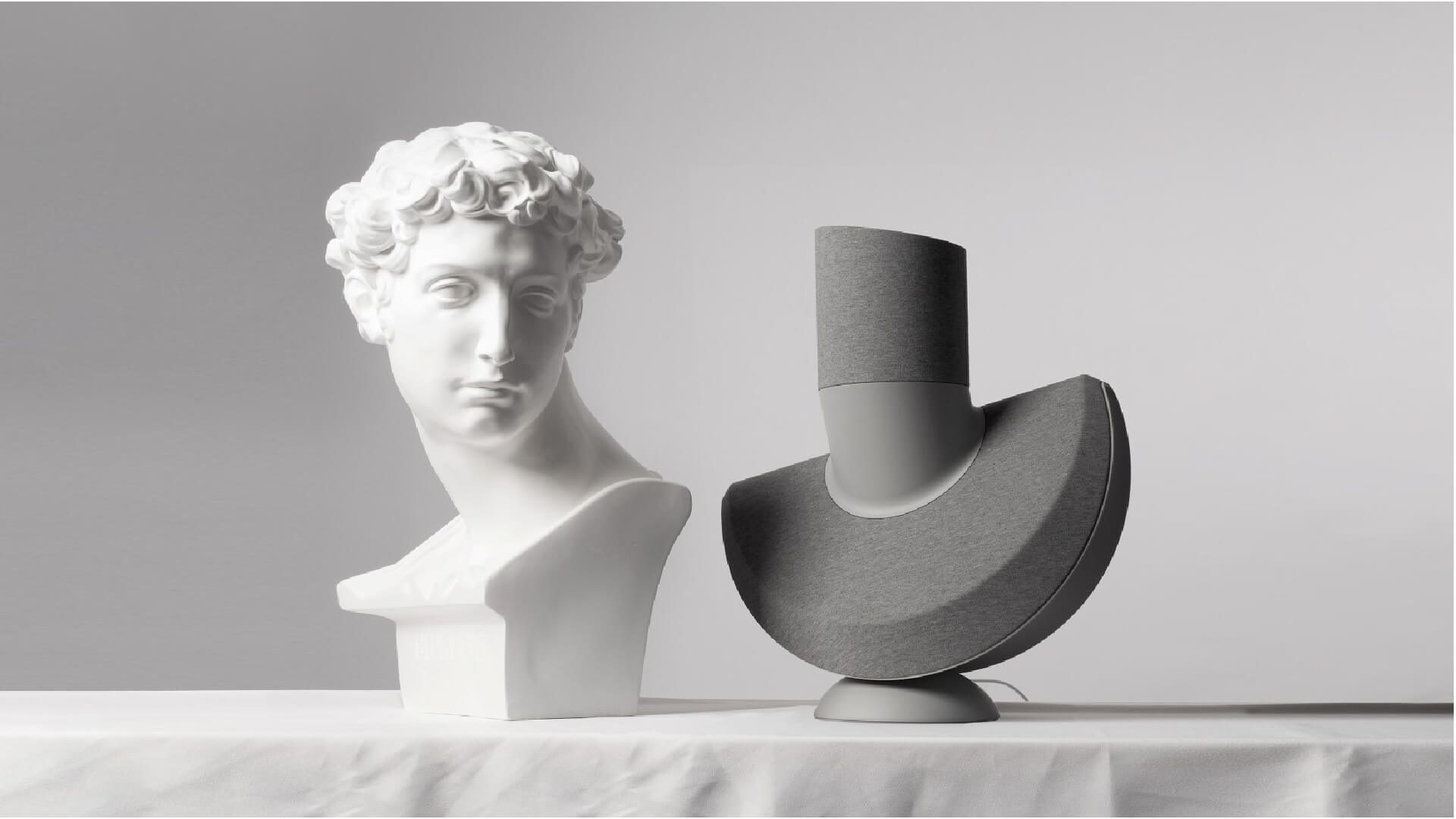 Drawing inspiration from Renaissance sculptures, the TORSO speaker is for those who love it when high-art merges with high-tech.
If you're fancy enough to have a mantelpiece get ready to clear it, because Korean designer Yang Dong Wook has created a speaker that looks like it belongs in a museum. Created in the image of Michelangelo's Bust of David, the TORSO speaker is a statuesque interpretation of one of today's most in-demand gadgets.
As you can see, the speaker is built to scale to create as much impact as possible, adopting the same shapes, contours, and tilts in an abstract interpretation of the iconic sculpture. Meanwhile, hidden LED controls are located on the shoulder of the bust including a power button that lets you switch the speaker on and off and a Bluetooth button for wireless connection.
You don't need to be an art buff to see the sexuality in Michaelangelo's work and Dong Wook plays on this aspect. The shoulder-bridge doubles as a touch-sensitive volume slider, which makes changing the volume a sensual experience and gives the finger to any "Please Do Not Touch" policy.
Dong Wook created the speaker whilst taking part in Samsung's Design Membership Program, a foundation program that supports students in developing design knowledge. Naturally, the speaker also explores similar design concepts to Korean electronics including the blurring between interior design and technology.
Find out more about speakers that blur the line between interior design and technology, don't miss IKEA hides a Sonos speaker inside the SYMFONISK picture frame.
Its neck acts as a vessel, allowing you to use the speaker as a vase or a place to hang your ornaments, and that grey finish gives it a pristine marble-like appearance too. It reminds us of the Samsung Serif TV designed by the Bouroullec brothers which had a similar aim to blend harmoniously with spaces and home interiors.
Like the humble chair, home speakers serve almost as a right of passage and this particular design demonstrates why. Humans love technology but a nostalgia for simpler times has created a trend for something called discreet tech—that basically means technology that doesn't look or feel like tech.
As a result, there is a huge opportunity for designers to work their magic. Today, speakers and their designs are endlessly mouldable to our needs and desires as people, allowing a lot of room for expression of form.
Curious to know more about speakers design? Don't miss Beosound Balance – A luxury smart speaker designed to beautify your home.