Technology
The traffic light gets a single-screen redesign fit for the 21st century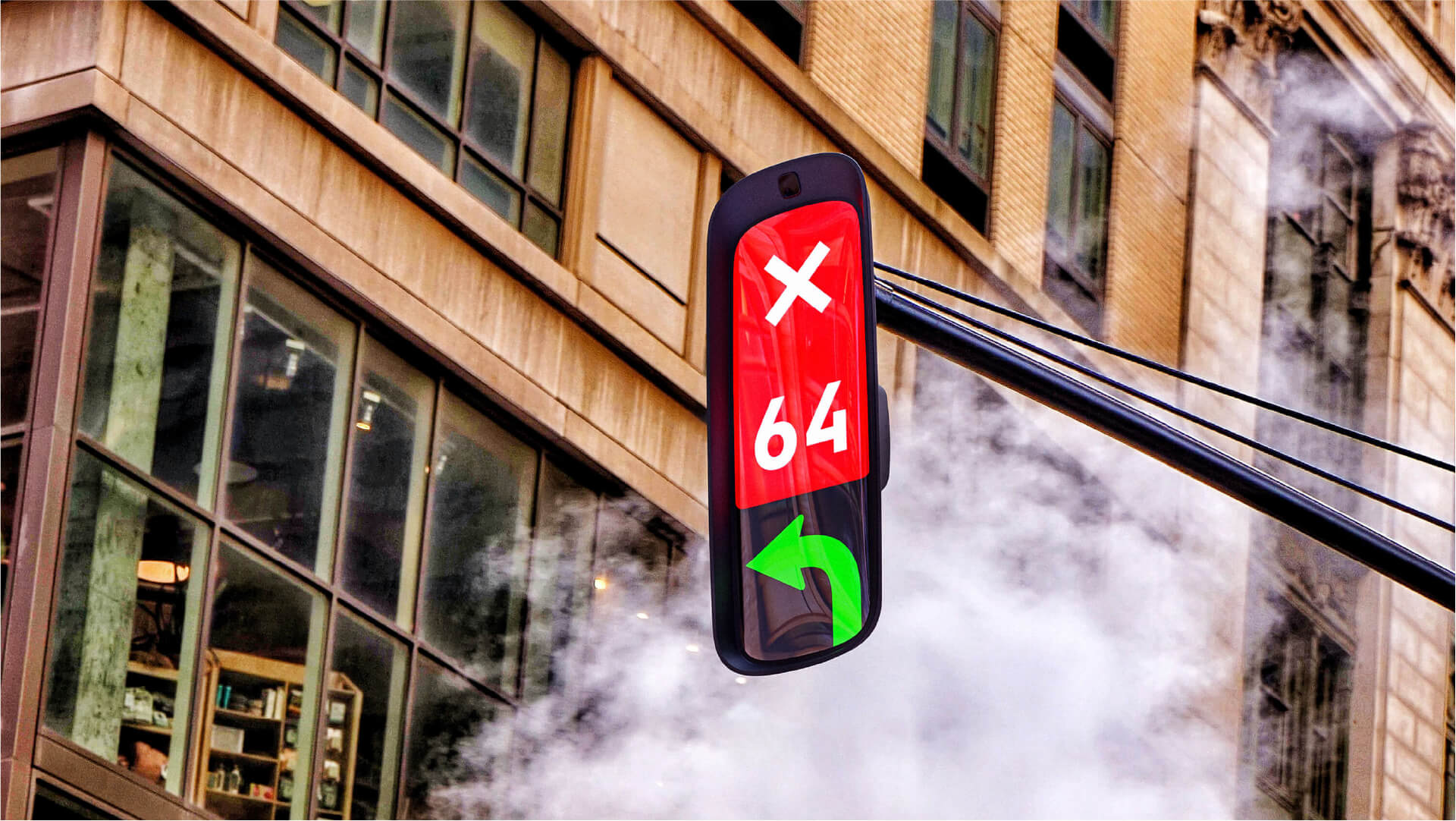 Russian studio Art. Lebedev Studio has developed a stoplight that's one single panel that displays a continuous loop of various traffic signals.
The colored circles that define a traditional traffic light work hard to keep roads safe. For nearly 100 years they have directed the flow of traffic around the world, managing the increasing popularity of cars and preventing potential mishaps whilst us humans get from place to place.
Their design has long gone uncriticised and pretty much unchanged but Moscow-based design firm Art. Lebedev Studio thinks they have come up with a better alternative. Instead of stacking red, yellow, and green lights on top of one another, their traffic light displays signals on a single-screen display, which changes colour accordingly.
With consideration of drivers who are colour-blind, the traffic light displays extra information too. Each light's relative position signalling is displayed via an icon such as an "X" for stopping, a "!" for slowing down, and an arrow to go.
Furthermore, nonstandard signals are programmed into the traffic light, so drivers will know when it's okay to turn on red as well as several other road signals. For instance, when the light is green, the stoplight itself can display which directions you can drive.
Curious to know more about mobility design? Don't miss Augmented mobility? Tech-infused Nebula by One Object is upgrading the urban travel experience.
Hybrid display panels color half of the screen red and the other half green, with an 'X' indicating stop and an arrow pointing to the right signalling to drivers that right turns on red are allowed.
A countdown is also displayed when each traffic signal starts, allowing drivers to countdown when it'll be time to go and when it is suitable to slow down. Art. Lebedev Studio has considered other ways the traffic light could be modernised by integrating 5G capabilities. This would allow local municipalities to send new instructions for display during unexpected accidents or planned roadworks.
This is one of those concepts which on paper makes complete sense, but because it dares to change something we all know and love, it's easy to poke holes in it. LED is an affordable technology so there isn't much of a problem there, but when we look at the images we can't help but feel a little bit overloaded with information—simplicity a cornerstone of design that's lacking here?
Still, we might be wrong. The new stoplight has already garnered attention from two cities in Russia, which have requested to test it in a limited capacity and are somewhat confident it could help reduce the risk of accidents on the road. If it does, we give it the green light!
Find out more about designs that will make you want to be always on the road, don't miss Mini's Vision Urbanaut concept car is more than a lounge-on-wheels.