Architecture
Turning intuition into poetic modernism with Space Copenhagen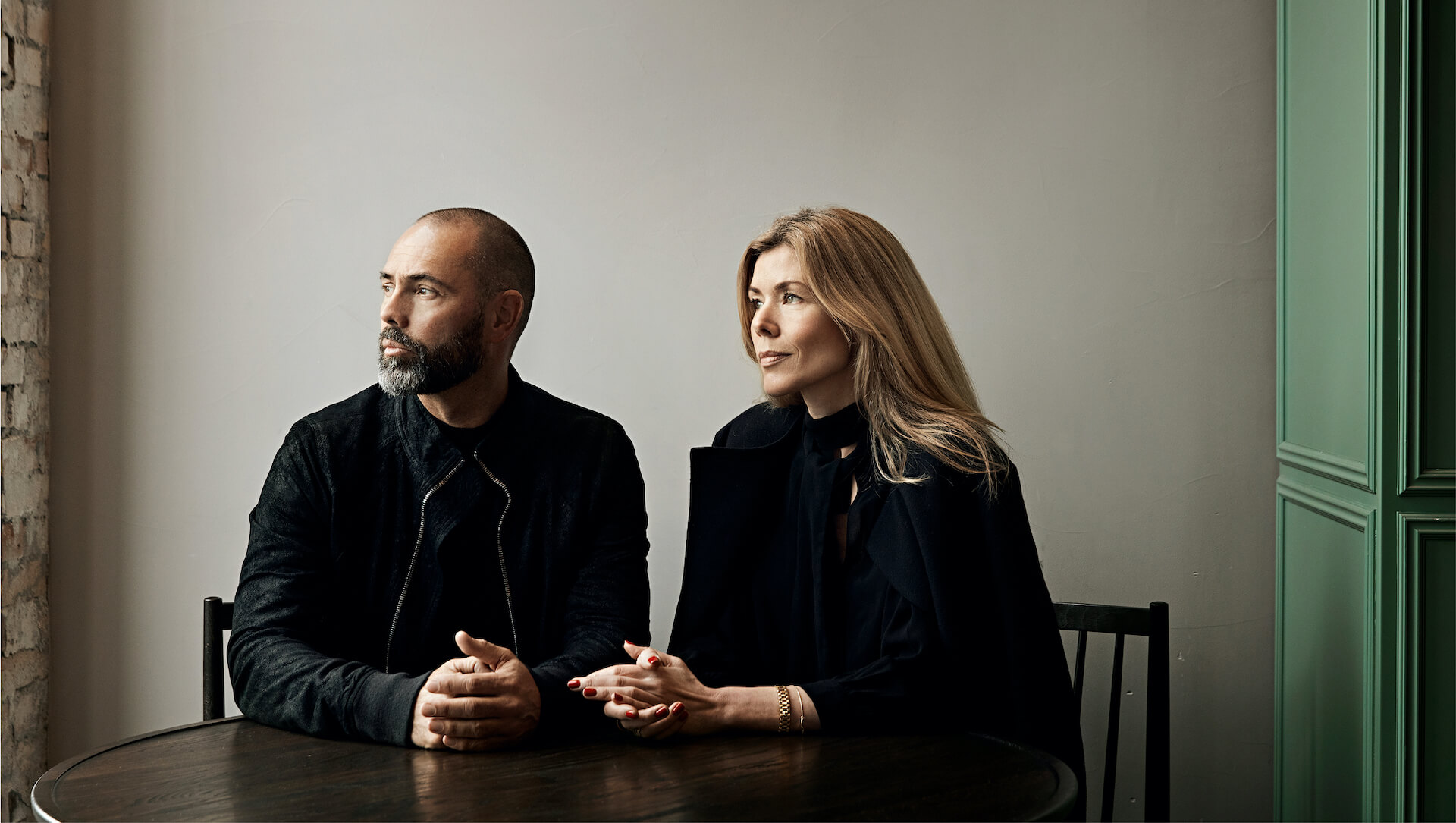 Peter Bundgaard Rützou and Signe Bindslev Henriksen combine their intuitive approach and a deep curiosity for materials to form their studio Space Copenhagen.
Surfing the scene of Danish design are Peter Bundgaard Rützou and Signe Bindslev Henriksen, who founded their studio in 2005 with the ambition to pursue a new balance between classic and modern. Passion and intuition are their main drive as they explore organic material typologies and observe contemporary beauty.
Valuing curiosity and open-mindedness, Space Copenhagen engage various inspirations to develop the character of their projects. Combining time periods and adding contemporary touches the studio belongs to a timeless category of space between modern humanity and a classic familiarity.
Who are Peter Bundgaard Rützou and Signe Bindslev Henriksen? How did the journey for Space Copenhagen begin?
Space Copenhagen: "Well, that is a big question, – but to start somewhere easy, – our journey together started at school, The Royal Danish Academy of Architecture in Copenhagen. We became best friends, and as much as we were both very passionate and loved working with architecture and design, we were also equally frustrated about the school and industry at times and a lot of our early conversations were pivoting around that specific topic.
But we both graduated as building architects and each started out our own companies focusing on small-scale architecture, interior, furniture, refined detailing and design.
At that time in Denmark, there were not many other offices in the industry with that specific focus, and we soon became each other's best competitors. In 2005, we decided to merge our companies into Space Copenhagen."
Why Space Copenhagen, why focusing on multiple disciplines of interior design, art direction, and product design?
Space Copenhagen: "In the beginning, it was not really a set choice, we were young and relatively inexperienced and the ball just started rolling. The projects we were offered set a direction, which luckily felt completely aligned with our dreams and aspirations. It was projects like small restaurants, retail concepts, private projects, installations, exhibitions, basically projects we could handle in a small set up with not much experience, but with a lot of ideas and energy.
Even in school, we were always very interested in that scale, the human scale, in the scale of the body, in human behaviour and psychology. As human beings we are surrounded by spaces our entire lives, we deeply believe that these spaces have an enormous effect on our mental health, well-being and mood and this is what we are interested in.
So yes, we do have a professional package of skills linked to our background as architects, but in general, we find our creative praxis much more organic. It is a field relating to individual passion, interests, possibilities of collaborations and if we find the project exciting, we try to learn and engage in the best possible ways.
We also like the combination of work. Even though the processes are very different, they really benefit from each other. Construction and building involve and depend on so many other people, qualifications, existing conditions and therefore the process is much more communicative, organic and outgoing. The process of designing furniture is much quieter, introverted, and relates totally to the body and one's self, which is so wonderful and pleasing sometimes."

Your studio aims to forge new paths through duality and contrast in design. Which are the main values, core concepts, or style inclinations that, above all, will always represent Space Copenhagen?
Space Copenhagen: "When we started working together, we promised each other to protect the creative process more than anything else, to keep moving, keep developing and not to get predictable and bored. The specific direction was not so important, as long as we felt a passion for the actual project and as long as we could feel and relate to the people, ambitions and dreams behind them. It is a way to constantly keep curious, and always try to keep moving.
That said, we call our approach 'Poetic Modernism'. We are modern human-beings in a very modern world, but we try to insist on beauty and poetry as well and on the notion of slow aesthetics, spatial qualities of a timeless nature. But that is also a broad playground and the only real visible thread connecting all our projects is a deep passion and almost obsession with organic materials.
It is an ongoing love story looking into the possibilities of working with different typologies of stone, wood, metals and the treatments, combinations and qualities they possess. On top of the beauty of this process, the organic materials just have the embedded quality that they age well, they grow more beautiful and over time the patina and wear and tear tell stories."
Captivated by Space Copenhagen's poetic approach to design and their modern forms? Go see how Alessandro Paglia's pencil drawings create magical realism.
As a Scandinavian design studio, which designers are you inspired or influenced by? What other fields and inputs outside of the design world provide you inspiration?
Space Copenhagen: "Scandinavian design is a natural part of our heritage and upbringing – both personally and professionally. We love Scandinavian & Danish design and in many ways, we feel very connected to it. That said, we also feel that there has been a certain tendency to narrow down and simplify the actual creative span of the design approach from, for example, the Danish masters. Kjærholm's minimal approach is very different from Juhl's organic equilibrism and Arne Jacobsen's playfulness.
What ties them together is a mutual interest, approach and curiosity towards other cultures, travelling, being open-minded and looking out. Coming from a small country that becomes a very natural discourse and in that sense, we feel and share the same need. And maybe a certain passion for organic materials and details filters down.
With that background in mind, our interests and method allow us to engage in many layers of references and inspirational sources. Depending on the character of each project, we often try to let ourselves be influenced by intuition in a combination of both contemporary elements and historic motifs.
Seeking a certain slowness to be embedded in our design, we find that diving into the vast pool of great design, belonging to different time periods and cultural origins, may enhance a sense of familiarity. This, in combination with whatever contemporary touch brings it back to today, projects a timeless quality into our designs."
Space Copenhagen's approach embodies designs that are distinctively shaped by given circumstances, functional needs, and a fundamental interest in human behavior, could you tell us more about this approach and your design process?
Space Copenhagen: "Spaces have an immediate impact on whoever takes them into use and possession. Entering a space tricks something intuitively in your body and mind. Senses at large are trying to translate impressions into emotion.
In each case, we carefully try to understand what that is. Furthermore, we try not to have any predefined position as to solutions, and we always enter into a dialogue with the client where we investigate aspirations, ambition, limitations, site and functions for each project."
You recently collaborated with GUBI and created Candlestick, a collection of three modern candle holders. Could you tell us more about this collaboration, how this collection came to be, and the process behind it?
Space Copenhagen: "We have worked with GUBI for many years, and it has been a wonderful journey. We have a great reverence for GUBI's self-assured ability to form and curate a cohesive high-end design universe that combines a clear cosmopolitan signature and consistently high quality with broad appeal. The kinship we have felt to their international outlook and take on contemporary elegance makes our journey with GUBI work as this rewarding feedback system and continues to be a source of great inspiration to us.
When it comes to candleholders, we are Danes and candles are almost a part of our DNA. Both of us love candleholders in our own homes. Lit or unlit, they radiate a certain feel of cosiness, which is a very Danish thing, and something we wanted to share with the world.
We deliberately chose contrasting materials for the Candlesticks – burnished steel and dark antique brass – and yet, as they age together, they will become united in a beautiful and magical way.
The brass will become warmer and the dark steel surface will patinate to a livelier finish over time. Since we use them in many different settings, we like the idea of them being very flexible, individual pieces that can be used alone or together as a family or composition."
Do you believe spaces have an effect on our emotions? Read The Beauty Inside: How transforming our workplaces will define an organization's "Second Impression"