Home decor
Hack IKEA products with the "Uppgradera" collection
Uppgradera is a 3D-printed Ikea-hack collection that aims to make the user experience more pleasant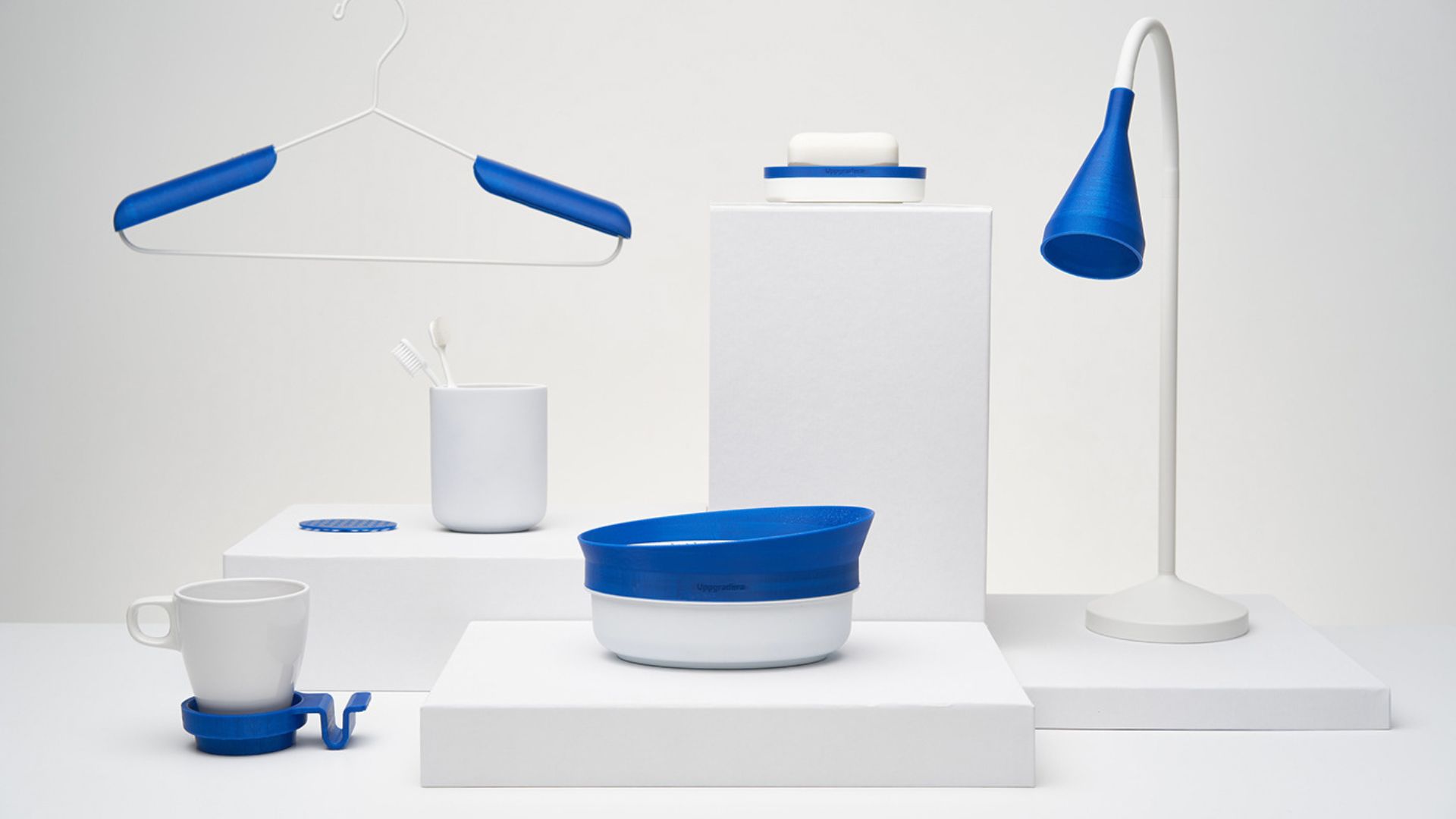 "Uppgradera is not affiliated to IKEA," the brand's website states. "It is a purely fun/fan initiative to open new perspectives in product development.". Budapest-based freelance industrial designer Adam Miklosi has created a collection of open-source 3D-printed accessories intended to upgrade IKEA products.
Called Uppgradera, which means "upgrade, improve, enhance, customize, update, and reform" in Swedish, the accessories modify original designs to improve their efficiency, or even propose a new, unorthodox use.
The collection is made up of 6 3D-printed accessories: the NÄ01, KL01, ST01, EN01, EK01, and the CH01. Miklosi has made the designs public so that users from around the world can download them and manufacture them locally. They include:
NÄ01
An attachable lampshade designed to enhance the Nävlinge reading lamp by diffusing its high-powered LED light
KL01
A cup holder, which can be fitted onto IKEA's Klipsk bed tray to stop glasses from slipping.
EK01
A drying rack, which can be placed at the base of the Ekoln toothbrush holder.
ST01
Another accessory is the ST01, which consists of a pair of anti-slip components designed to keep clothes from falling off IKEA's Spruttig hanger. 
[ Read also Hack Care is an IKEA style 'catalogue of ideas' for practical and accessible solutions ]
IKEA Hacks have sparked a global movement
Customers have been hacking IKEA products for years with the hype around it enough to inspire an exhibition in 2019 at the IKEA Museum in Älmhult, Sweden, dedicated to them.
The movement has created a huge online community that loves adapting IKEA products or creating additional collections for hacking products such as this one. It puts the power back into the hands of the consumer considering that IKEA is such a giant with a sizable share of the market.
At the same time, it's an odd phenomenon that works to democratise furniture, which in the case of IKEA is already quite democratic. Regardless, like game console mods, or mechanical keyboards, it speaks to a desire we seem to have for modifying products to fit our personal needs.