Home decor
Pillow Power: the Alpha 2.0 cleans itself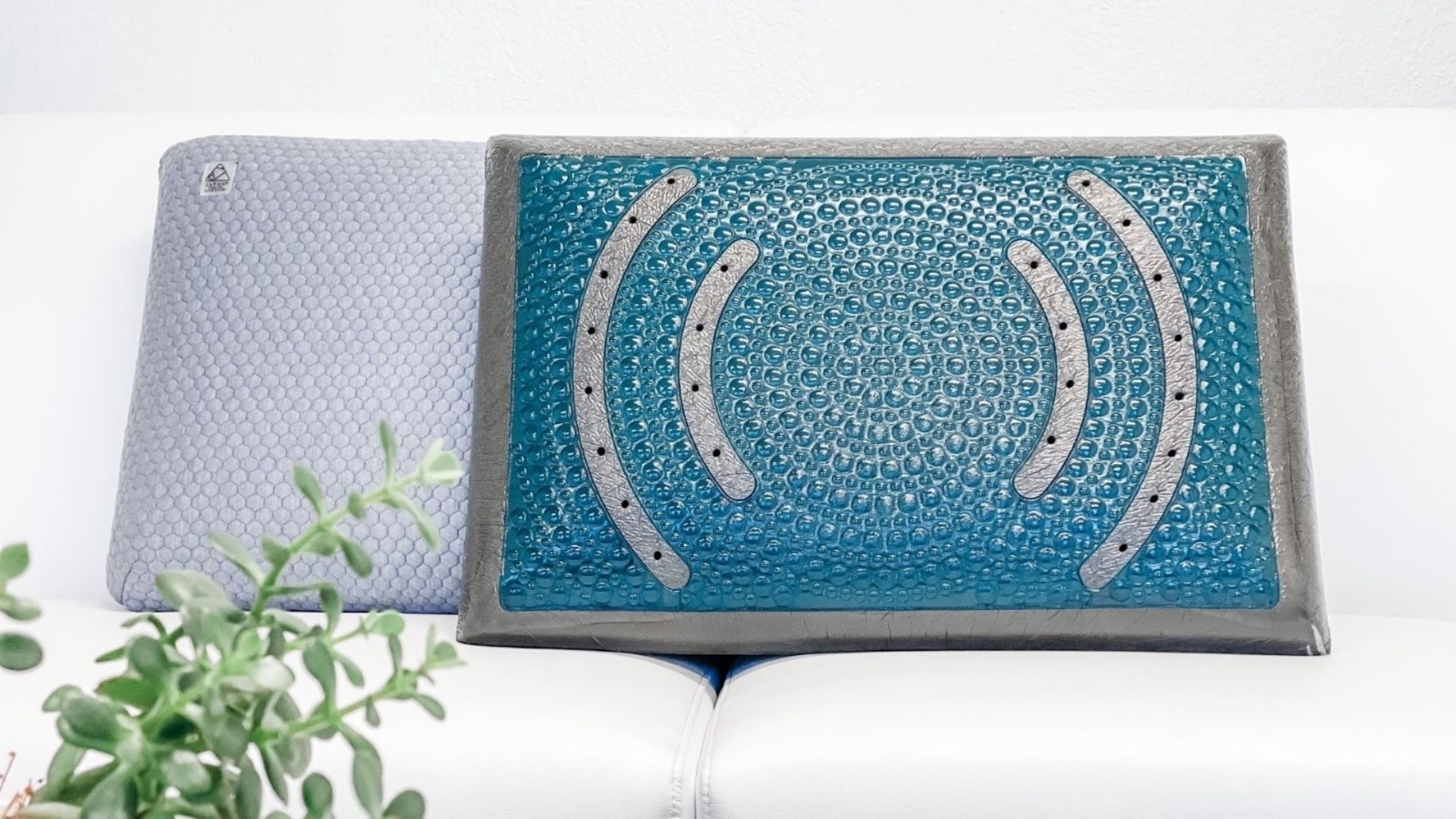 It features a carbon-infused memory foam and a cover made with pure silver fibers that help it to maintain a self-cleaning surface, which helps to prevent bad bacteria growth.
Product designer and entrepreneur Ivana T. Lowchareonkul developed the Alpha Pillow 2.0, following the success of its predecessor on Indiegogo. Similarly, it uses innovative materials to tackle several issues regarding sleep and wellbeing including harmful bacteria.
Several layers imbue the Alpha Pillow with its impressive specs, including a fabric cover featuring pure silver fibers on a micron scale, which make for a highly effective 99.9% antibacterial, self-cleaning effect.
That's because silver emits ions that have the ability to break down microorganisms. It's all part of Lowchareonkul's aim to create a product that promotes a healthy night's sleep.
The Alpha Pillow 2.0 addresses several other relevant issues including support, softness, breathability and cooling.
It features a carbon-infused memory foam pillow, which molds to the user's shape, and an ultrasoft honeycomb-weave bamboo fabric with activated carbon that absorbs toxins, prevents mold growth and purifies the air.
(see more about Health Design)
Meanwhile, an aqua-gel membrane on one side of the pillow allows it to function as the 'perpetually cool side'.
Design student Yali Paz has created a collection of bean bags and accessories that allow the user to cuddle, relax and disconnect, feeling like a baby once again.
Layers of innovation
The Alpha Pillow 2 addresses the unpopular truth that duvets and pillows can harbour some pretty nasty bacteria.
It shouldn't come as a surprise, considering that we spend a third of our lives in close contact with our bedding, and still, it's not common to put it in the wash frequently, because we forget or the task just feels too much of an effort.
That's where the Alpha Pillow comes in, offering a pillow that "feels better, smells better and can be washed 7X less frequently than a standard cotton pillow."
It might not look that attractive, but its construction highlights several interesting materials including carbon, bamboo and, perhaps most impressively, silver, which has been used by NASA, US Special Forces, and Olympic athletes to create germ-free textiles for years.
The hugging chair for people with autism is designed for and by its users: French designer Alexia Audrain talks us through her OTO chair design.