Home decor
The Blip clothes peg is a sustainable redesign of an everyday disaster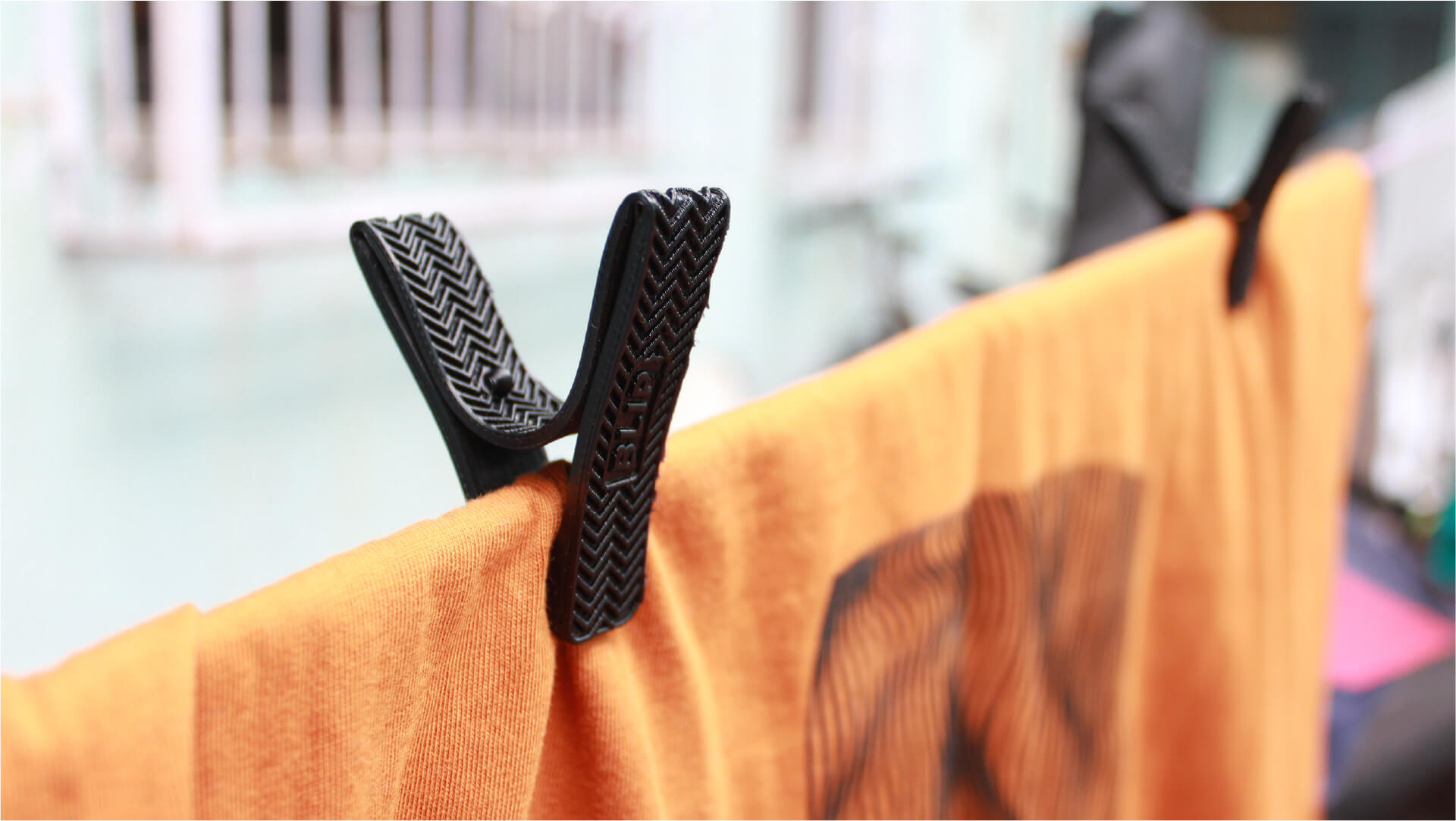 Blip is a sustainable, user-friendly and innovative clothes peg made out of rubber making it eco-friendly and easily recycled.
When it comes to everyday products, there's one thing we know for sure: good design should not be underestimated. In cases that it is, there's always a frustration factor. Either the product wastes time, doesn't last or it comes with a guilt-induced awareness of the impact it has on the planet.
The humble clothes peg is one of these products because it's made from such poor-quality plastic, which means it doesn't last long and it's incredibly unsustainable. To combat this, Indian designer Rutvik Jadhav has created an eco-friendly alternative called Blip.
Blip is a mono-material clothing peg made entirely from rubber, which makes it easier to recycle and less likely to break. It incorporates a flat design that requires the pin to be held in place with a snap to create tension. This enables the pin to effectively hold clothing on the clothesline when drying without the need for metal coils.
Allow us a second to review the anatomy of pegs… It's because conventional clothespins and clothing pegs are constructed using multiple materials that makes them so problematic. Cheap plastic ends up in landfills upon breakage and let's face it, plastic clothes pegs are super easy to break.
Plastic waste is a nightmare, here's a creative design recycling 4000 disposable face masks.
Even with more seemingly sustainable alternatives such as wooden pegs, the metal coils still cause an issue. Manufacturing metals is a resource-intensive exercise and in practice, these types of pegs stretch and stain clothes and need relatively frequent replacement. Wood might be sustainable and it might be more eco-friendly but in reality it still lacks durability.
Blip overcomes all of these anatomical issues and can be manufactured using just one mould. They also don't require any assembly, instead, Jadhav has come up with a cool manufacturing-to-consumer process letting the user assemble the product themselves upon delivery (this also supports flatpack delivery which is far more sustainable).
Wow. Who knew pegs could inspire such a redesign from production to product, purchasing and delivery. It might sound a bit extreme to think that clothes pegs are destroying the planet but as we know, it's this use of plastic that contributes to a much larger problem.
Tackling this problem head-on, Blip offers an eco-friendly alternative to an everyday object that is clearly defunct and should be hung out to dry and we're here for it.
The redesign of everyday objects can be a tough challenge, London-based design studio Blond worked on a refillable deodorant for chic eco brand Fussy.