Furniture design
Blowing Chairs: Seungjin Yang creates balloon sculptures resembling furniture
By layering epoxy resin, Korean artist Seungjin Yang transforms a party favourite into functional seats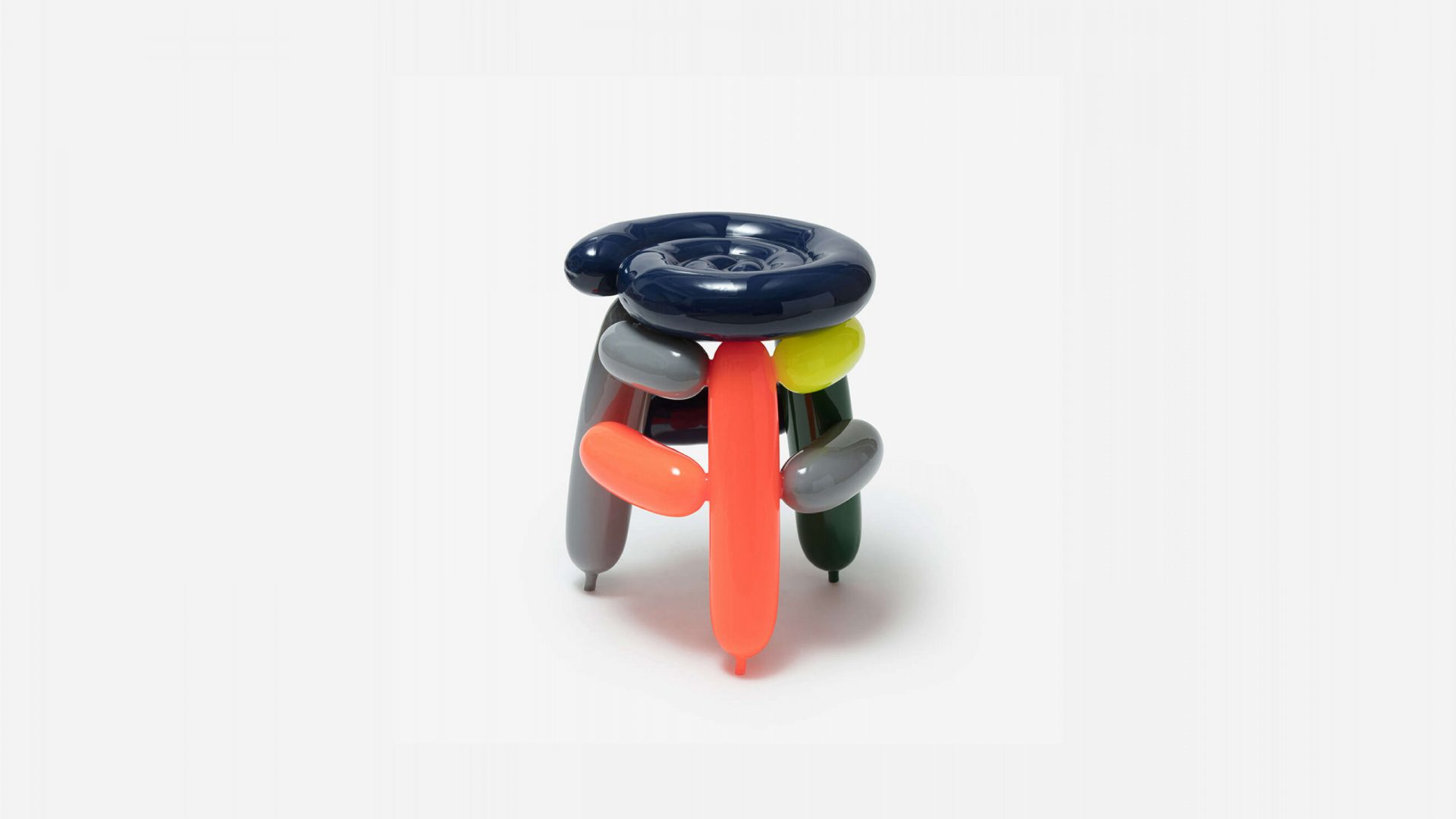 Yes, these chairs are made of balloons. Seoul-based designer Seungjin Yang has chosen this fragile medium as a way of manipulating his childhood memories through the design process, creating the Blowing Chairs project.
It's a far cry from Yang's background. He graduated in Metal Art & Design from Hongik University in 2013, but after that, he realised he wanted to use his craft to explore something unusual. So, he started exploring materials that were more fragile than they were stable. 
At odds with the strength he was used to working with metal, Yang started experimenting with balloons. Initially, he used balloons to make lighting, but after prototyping for a few months he decided to pursue furniture instead, embarking on his "Blowing Chairs" collection, a series of balloon sculptures resembling chair-like objects.
The collection features backrests, legs, and arms created using inflated modeling balloons, which have been shaped into various compositions. For example, a stool has a seat made from a single balloon coiled around itself, and what looks like a deck chair-style uses two-tone balloons to distinguish between the frame and its fabric sling.
Yang has also created larger pieces including a two-seater bench fashioned from elongated sausage-shaped balloons. 
To create these unique objects, Yang begins as you would expect—by blowing balloons into the desired shape and manipulating them to resemble different furniture styles.
The artist then uses multiple layers of epoxy resin, which is poured over the pieces multiple times to create a rigid outer surface.
Each piece takes approximately half a day to be coated in a single resin layer, with successive layers added on top one by one. In doing so, Yang renders the sculptures stiff enough for people to sit on them and creates a glossy and solid surface.
The process takes a week to complete a single stool.
In Yang's recent work, he has built upon the Blowing Chairs series through more playful colors and experimental forms.
His recent projects include group exhibitions at Kumho Museum, Museum of Cultures Milano, DDP, Seoul Museum of Art, and international projects such as XXl Triennale di Milano, and Design Days Dubai.
Whilst the artist's intention might have been to turn a simple making process based on personal childhood memories into an industrial fabrication, what Yang has also achieved is pure illusion.
Appearing as impossibly fragile structures, he has created a functional seating arrangement, conveying the sort of pleasure you can only recall as a child.