Design
Calzone is a handbag, pencil case and lunchbox all-in-one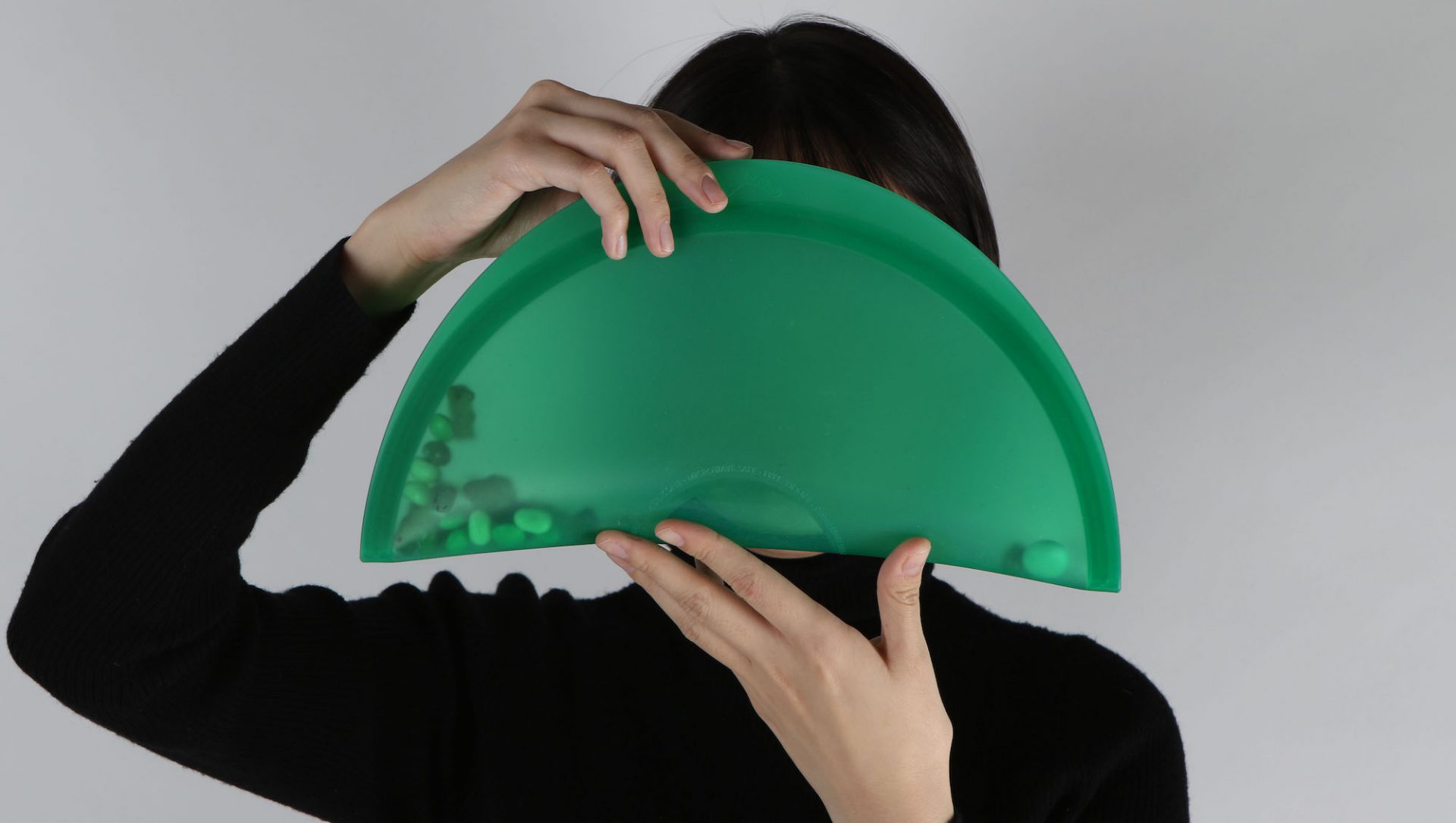 Inspired by the Italian oven-baked folded pizza, Calzone is a reusable carry-on foldable silicone bag with multiple functions.
South Korean studio BDCI Design are on a mission to replace single-use disposable consumption with bright, colourful and highly sought after sustainable products. Here, their mission is expressed in the form of a pouch-style bag that doubles as a surface to eat from.
When folded, and closed in half, it functions as a little food container, and when opened, it takes on a flat form and can be used as a plate to serve food on. Calzone is made from 100 percent Platinum Silicone, which is medical grade safe and BPA free, making it completely safe for eating off—it is safe to microwave, heat in the oven, and put in the freezer. It gives the pouch a smooth, velvety texture and a semi-translucent blur that teases the contents inside the pouch.
As for the product's other aesthetic features, BDCI design looked to Italy as its inspiration once again. She wanted to capture the warm vibrancy of Sicily's spirit so opted for bright colours. Calzone comes in three different hues: a small size in Lemon Yellow, medium in Florida Orange, and Watermelon Green, which is the largest of the trio.
"The product is manufactured at a clean facility to prevent air bubbles that may form in transparent silicone and foreign substances from occurring," explain the designers. "We used the "bake out method", which is the process of using high heat temperature to remove volatile compounds from materials and objects before placing them into situations where the slow release of the same volatile compounds would contaminate the contents of a container or vessel."
This process is used one by one on every production for proper press fit strength to make a perfect silicone product. Whilst this production method may slow down the efficiency, it works to ensure the quality and durability of the product.
Disposable coffee cups are an environmental challenge, which was accepted by studio Flynn in order to "design the world's best reusable coffee cup".
Calzone explores BDCI's attitude towards design
Calzone delivers high ease of use as a durable alternative to disposable tableware, which is perfect for taking to school, work, or even a picnic. Meanwhile, it's exemplary of BDCI's commitment to changing people's perception of sustainability.
"Our aim is to break the label of sustainable products being seen as being dull and transform them into visually pleasing and enjoyable products," says BDCI design. "We want to show eco-friendly containers can be transformed into something aesthetically beautiful as a well sought-after product that can be used for a lifetime."
Design studio Forest & Whale created the KopiCup, a reusable coffee container that takes inspiration from the past to offer a sustainable alternative today.