Design
Is the digital landscape inclusive enough? Interview with Will Selviz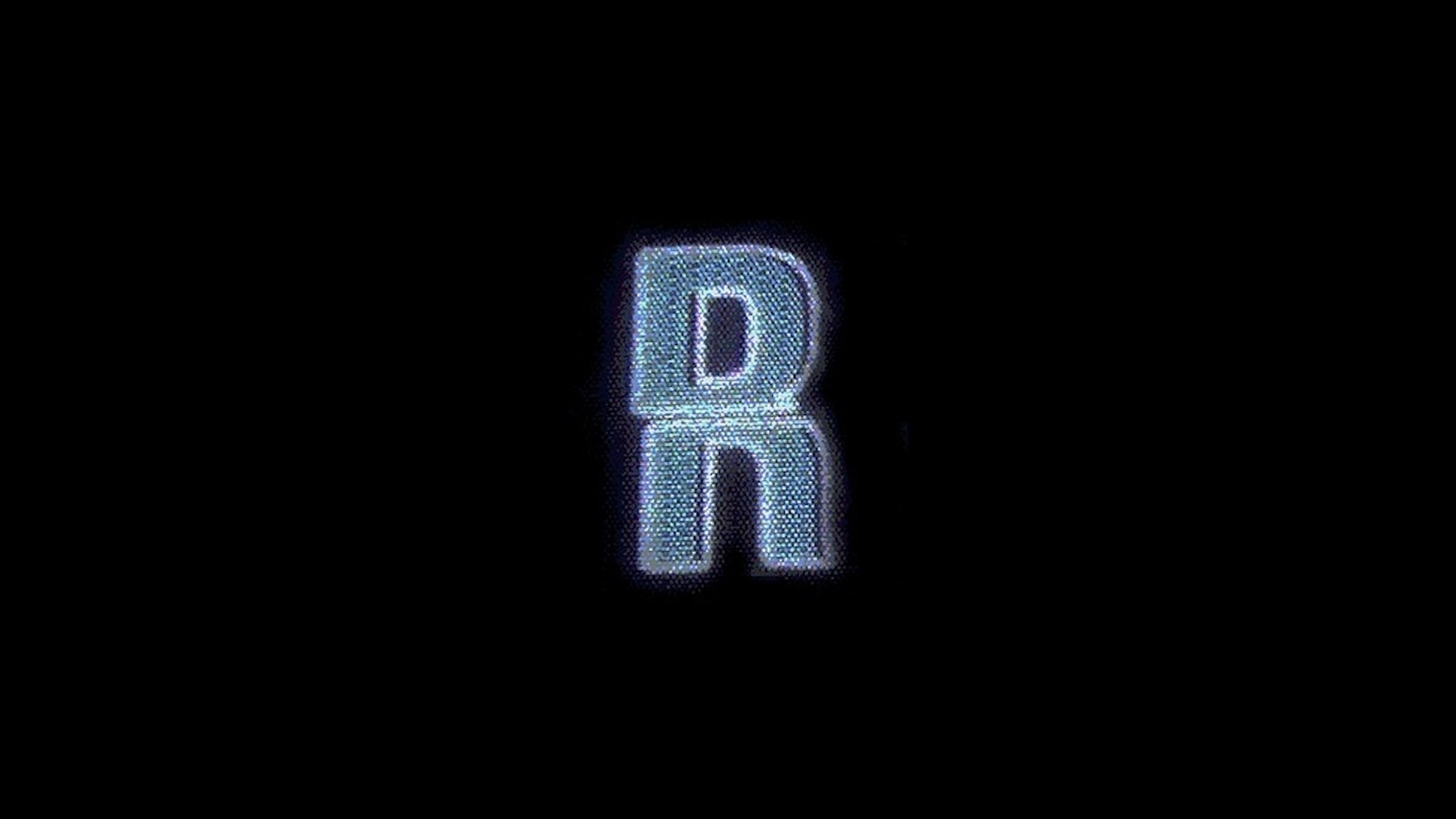 Afro-Caribbean multidisciplinary designer, Will Selviz is making digital arts and innovation accessible to the diversity of the creative community.
Will Selviz revisits his roots for inspiration to bring ideas and concepts to life through immersive media technologies. He was born in Venezuela, grew up in Kuwait and moved to Canada in 2013, where he went to OCAD University and specialized in 3D animation, branding, and entrepreneurship. After graduating, he founded RENDRD Media and RENDRD Foundation, with the aim of providing employment opportunities and educating BIPOC youth in creative industries.
RENDRD Media is an animation studio specializing in new media technologies including photorealistic CGI, AR/VR, 360 videos, 3D scanning, and motion capture. Its clients include Nike, Revolt TV, Prada, Ciroc, Bell Media, and Universal Music. RENDRD Foundation is a Black-led, non-profit group focusing on building diversity in the creative industry, by sharing resources and tools to mentor BIPOC youth in digital design and innovation.
Who is Will Selviz? How did the journey for RENDRD Media and Foundation begin?
Will Selviz: "I was born in Venezuela, grew up in Kuwait, and then emigrated to Canada in 2013. I'm an Afro-Caribbean multidisciplinary designer, who specializes in immersive media technologies including 3D animation, virtual reality (VR), augmented reality (AR), and 360 video. ​
My creative career began through drawing and painting, then switched to photography over a decade ago. My early career was in the electronic music scene when I was 19. I had the chance of touring and documenting music festivals around the world including Coachella and EDC Vegas to name a few.
In 2016, I was accepted into OCAD University's Digital Futures program, where I was introduced to emerging, immersive technologies. It was at OCAD U that I found my niche within design and decided to specialize in 3D animation, branding, and entrepreneurship.
Since graduating into the pandemic, I launched RENDRD Media and RENDRD Foundation. We set out to bring ideas, concepts, and storytelling to life through 3D animation. RENDRD Media's larger mission is to provide employment opportunities and educate BIPOC youth in creative industries where people of colour are still underrepresented. RENDRD Media's clients include Nike, NBA, Microsoft, Prada, Ciroc, and Universal Music.
RENDRD Foundation is a non-profit group levelling the ground for Black, Indigenous, and POC communities (with a focus on youth) with an interest in digital design and innovation. Our team and partners are committed to sharing resources and tools to mentor participants and create diversity in the creative industry. This initiative was born after realizing that the challenges I went through while entering into animation were magnified by the global pandemic for creatives trying to pivot and learn more remote work solutions like animation and VFX.
Currently, RENDRD Foundation is creating accessible technological infrastructures, such as remote computing power, 3D printing, virtual production equipment, and education about emerging technologies (i.e. NFTs). These solutions remove the physical and financial barriers that exclude underrepresented communities from entering the creative industry."
Committed to making innovation in creative industries more accessible to diverse creatives and specializing in immersive media technologies, what is your current focus at RENDRD Media?
Will Selviz: "We believe government and elected leaders play an important role in addressing issues of underrepresentation in emerging and future industries.
In December 2020, me and Jessica Yamoah (INNOVATE INC.) presented to the Parliamentary Black Caucus Pre-Budget consultation to draw attention to the financial and social contributions the creative industry makes to the Canadian economy and stressed the need for an interdisciplinary and inclusive creative landscape in Canada. If we foresee these needs and allocate the resources needed to provide equal opportunity for underrepresented groups, we are stirring the narrative towards a brighter future.
Since then, we have developed relationships and programs with key stakeholders to launch and upscale our initiative in the coming months. In addition to engaging with the BIPOC creative community to better understand their current needs and potential solutions, we are excited to finally share what we are working on very soon!"
You are approaching the newly emerging non-fungible token (NFT) ecosystem. How do you envision the NFT design scenario today? And why did you decide to join it?
Will Selviz: "The NFT space has created a sea of opportunities, especially for digital artists. It is a new stream of income and monetization for many, and alternatively, a new way for patrons and collectors to support them. That said, I think it is important that with every invention and technological advancement we ask ourselves who is currently being left out of the conversation. This is why my focus has shifted towards providing BIPOC creatives with remote access to the software and tools needed to create digital art.
Graphics cards or graphics progressing units (GPUs) are needed for mining and running the blockchain and most 3D designers also rely on them to render the work (let's not forget about gamers too). This, along with supply chain delays throughout the pandemic and other factors have created a huge demand for GPUs. As we all know, where there is high demand and short supply, there is a . Unfortunately, this translates to a higher cost of entry for digital art enthusiasts and professionals trying to build or upgrade their systems.
Though I have been creating digital art and design work for over a decade and developed a few NFT collections, I am waiting for the right time to release them. I think there is room for improvement from an environmental point of view, which I'm excited about.
I think we are already seeing creative niches and specializations deriving from the NFT economy. For instance, creating a 3D garment that can be imported into our favourite video game, avatar or worn using our phone's AR camera will inherently increase the need for 3D garment designers. This need will foster cross-disciplinary collaboration between designers who may have never touched a sewing machine or made patterns, and fashion designers. It is exciting to see digital and traditional media come together through these types of collaboration."
In your creative process, how do you choose the specific media technologies to implement in a project?
Will Selviz: "In Marshall McLuhan's words, "the medium is the message". The medium we choose plays an important role in carrying our message to the viewer, so I have always treated both with equal importance. My creative background is in traditional drawing and painting, I then moved on to graphic design, then photography and videography, and finally immersive media technologies (VR, AR, 3D motion graphics, etc).
I think immersive media technologies have the potential to bring our audience to plausible realities. For instance, I used to travel back to Venezuela when I was younger and photograph everything I wanted to remember and share with friends abroad. Today's socio-political landscape has made it impossible to go back and visit these places, so instead, I decided to recreate them in 3D through a surrealist lens. Making this shift from being a photographer to a motion graphics designer has allowed me to revisit concepts and ideas, and bring my audience with me down memory lane."
If you want to know more about the innovative use of new technologies in design, don't miss Avatar artist turns Manchester's 'The Factory' into virtual installation inside Fortnite.
Can you walk us through the steps you usually follow while designing?
Will Selviz: "I find myself exploring almost all media before diving into a project. In the conceptual stages, I am sketching storyboards and testing camera angles. I may visit a few locations with my DSLR and 360 camera and gather reference footage and lighting information. I bring all that back to the studio and start piecing everything together and choose a medium. Realistically, I end up with a mixed-media product most of the time.
My favorite part of the process is coming up with the narrative, which usually happens after I receive or create the project brief. For instance, when directing and co-producing TroyBoi's "Eyez on Me" music video, I began by creating a very top-level narrative, and I knew I wanted to talk about the difficulties and sacrifices artists face throughout their careers.
I then developed a narrative around an elevator that travelled through different stages of success and failure. I then sketched a storyboard, curated references for color and lighting and started creating style frames and animatics. These last two steps help define and shape the vision more tangible for clients and collaborators. Finally, I broke down the song and video timeline and roughly blocked the editing sequences and replaced them with the final animations once they were rendered. I will spare the very granular process for now, but you can read more about it here."
Aiming at levelling the ground for Black, Indigenous, and POC communities, how is RENDRD Foundation acting towards this scope?
Will Selviz: "The first priority is making hardware and software accessible remotely. For this, we are creating strategic partnerships with tech organizations that have the IP and resources to provide artists with the tools they need to start freelancing and learning today. Additionally, mentorship is a very important layer of this process. We provide one-on-one help to the community when it comes to learning new software, entering a new medium or growing the freelancing business.
Last but not least, we are developing these tools and resources so that artists can create work that is meaningful to them, their community and immerse their audience into their world. This is a fundamental motive since underrepresented voices are often left out of innovative media narratives and we want to make sure everyone gets a chance to sit on that table."
What can we expect next from Will Selviz and RENDRD Media and Foundation?
Will Selviz: "I am currently partnering with the NBA and Microsoft leveraging their technology and tools to create work around the NBA Playoffs. I love what they are doing for the BIPOC community and reaching out to artists and designers from all over Canada, giving us creative autonomy and their platforms to be heard through.
I am also working on the RENDRD Foundation and RENDRD Media website launch, currently set for July. You can sign up for our newsletter there to stay in the loop!
On the personal end, I am working on learning more Unreal Engine and Houdini. To be honest, I spend most of my free time nerding out about 3D software updates and upcoming releases — nothing new there."
Discover more designers working with immersive media technologies, don't miss Product Design meets with CGI: behind the scenes of Tom Dixon's Fat chair 3D film.