Furniture design
Karim Rashid: the designer who wants to change the world
From product design, to fashion, to interiors, Karim Rashid is the multifaceted poet of design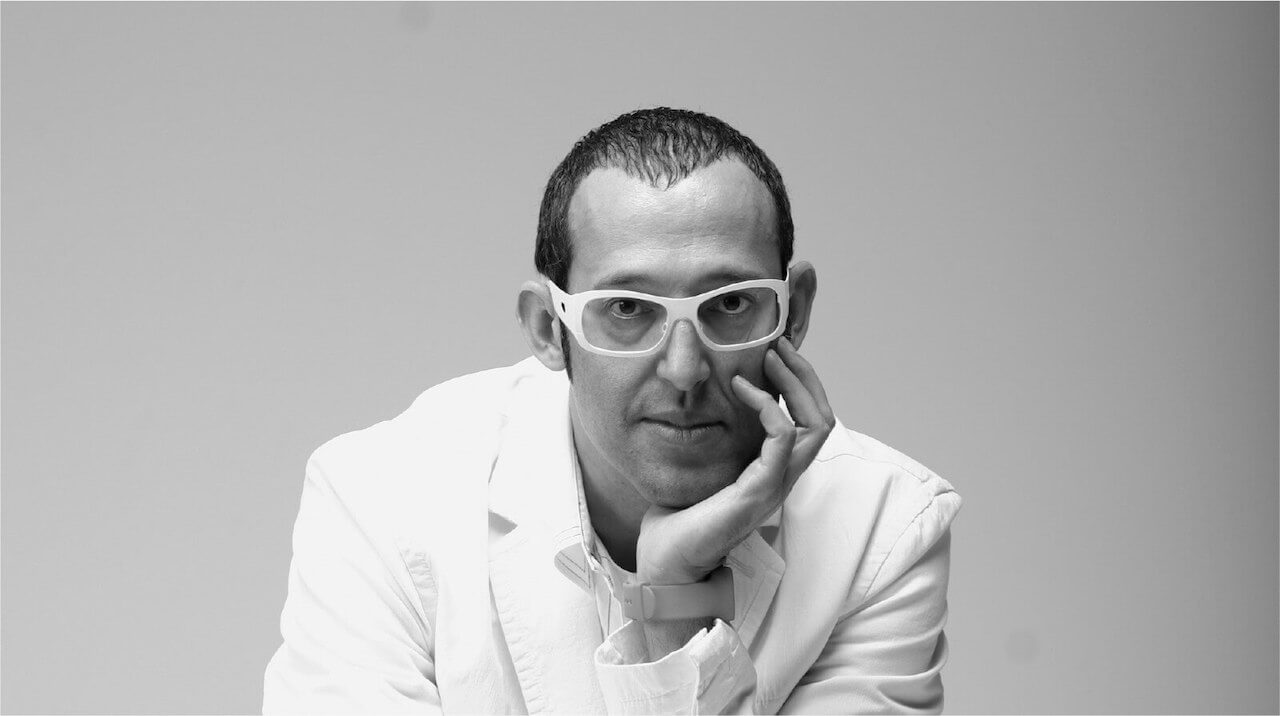 Working in over 40 countries, with more than 4000 designs in production and over 300 awards won, Karim Rashid could be for the design world the record man of numbers and calculations. One of the most prolific industrial designers ever.
Surprisingly enough, he happens to be a man of poetry and spirit, as well as the self-proclaimed founder of the 'sensual minimalism', a creative movement that aims to foster positive emotions in the consumer and create furniture that makes people feel at ease.
Born in Cairo and raised in Canada, Karim Rashid studied in Italy and lives in New York, where he runs his private studio: a real citizen of the world, his creativity declines in interiors, lighting, fashion, furniture and even books.
Karim is the poet of colored plastic design and straightforward persona. As one of his bestseller books claims, he wants to change the world, one curve at the time with design as a catalyst for improvement.
Garbo waste can
Can you make garbage sexy? Well, Karim Rashid could, more than two million times since 1996, and in a variety of bold colors.
Made for Umbra and named taking inspiration by Greta Garbo's silhouette in a strapless gown, Garbo wastebasket is found today in design exhibitions around the world and in millions of homes too, thanks to its combination of affordability, simplicity and sleek modern elegance.
Morimoto Restaurant Philadelphia
Karim Rashid's flair expands to the world of interior design in one of his most iconic and renowned projects.
A long way from the squared aseptic style of conventional Japanese restaurants, Morimoto features large amorphous shapes and a curvy, undulating ceiling: Rashid respects the oriental fascination towards symmetry, awakening the senses in its own way, with colored glass tables and a long egg-shaped sculpture that emerges from a white plaster wall.
Nhow Hotel Berlin
Karim Rashid built his ultra-pop universe in this hotel; yet, at the same time, with its events, exhibitions and soirees, the place is the mirror of the modern zeitgeist that makes Berlin such a unique capital.
The whole building is equipped with furniture and amenities by the designer himself, the common areas feature sensuous sculptures, glass walls and inset lighting, not to mention the abundant use of Karim's favorite colors: bright white and shocking pink, of course.
Karim Rashis's light for Artemide
Rashid's fluid design is especially visible in the contemporary lighting series that he designed for Artemide in 2013. 
The Nearco Pendant is available as a single element or as a group of overlapping pieces, in any case, the result is at the same time soft and modern. A striking element resembling the fickle shape of white oil poured into transparent water, levitating from the ceiling.
Oh chair
If you google "Oh Chair", the first result will define this stackable modern chair as an artwork, whose use has been, since 1999, so wide and habitual. Representing another Rashid's iconic creation for Umbra, the name of the chair comes from the sensation of cushy pleasure experienced when seated.
The best part? It's a luxury item that costs less than 60 Euros: Oh!