Furniture design
Missana brings Vladimir Naumov's dreamy Yeti sofa to life
From render to real life: Spanish design brand Missana has partnered with 3D artist Vladimir Naumov to mass-produce his Yeti sofa, which went viral on Instagram as a rendering.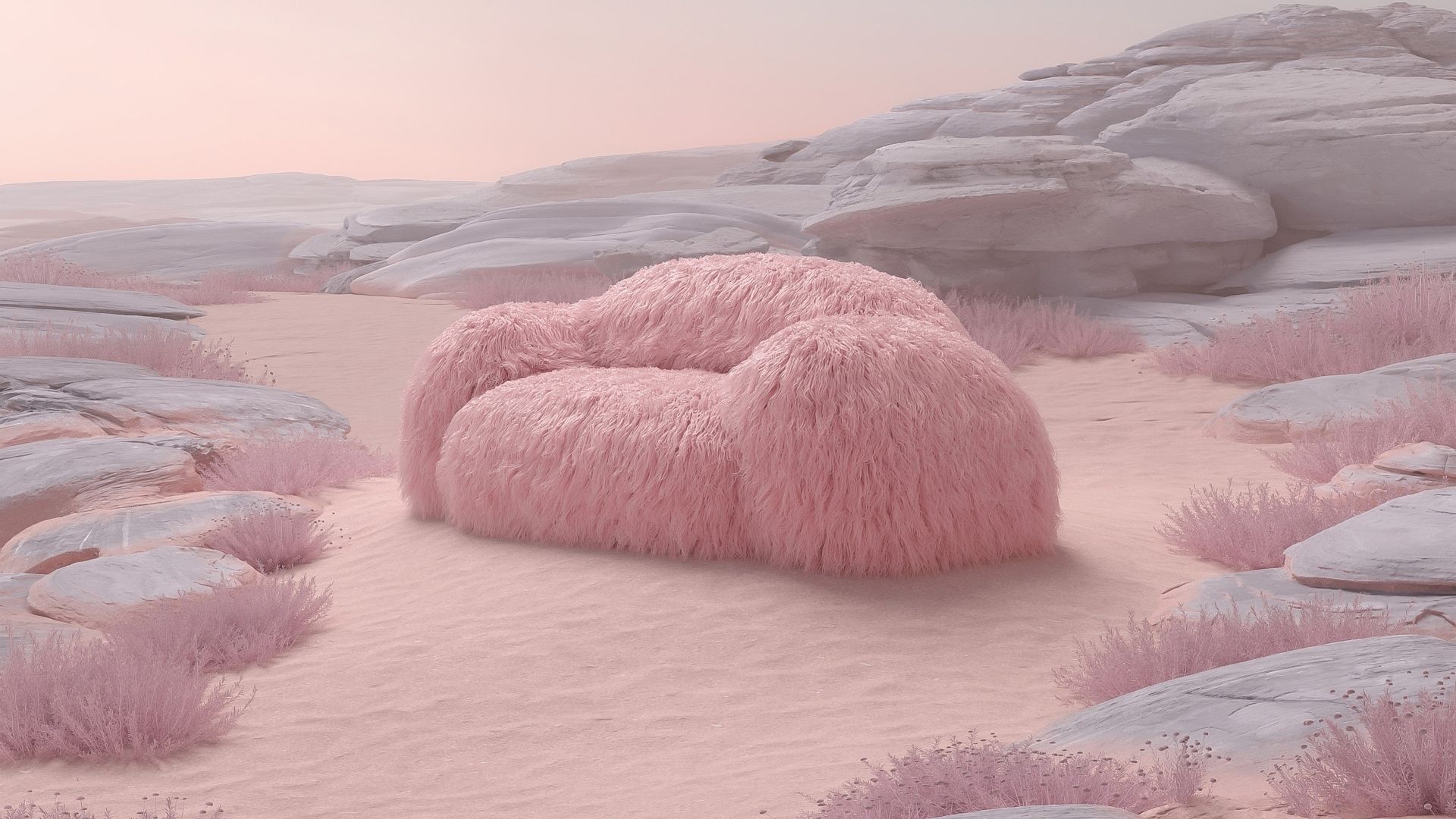 Like Reisinger, Naumov's sofa started out as a 3D design but after partnering with Missana LAB—a research area of Spanish furniture company Missana—the design has been brought to life.
Called Yeti, the shaggy pink piece draws inspiration from clouds with its soft lines and voluminous shapes.
The St Petersburg-based artist then added 'faux llama fur' to create a shaggy sofa that now evokes its namesake.
When Naumov first shared the Yeti Sofa chair in 2020, the viral image received hundreds of likes before being picked up recently by Missana for production.
It's physical counterpart features a structure made from a mix of pinewood, plywood and tablex, with a cushion filling system that uses foam CMHR.
As for the sofa's hairy upholstery, this has been recreated using Mongolian fur, which is available in pink, beige, black and purple.
See it on Instagram, buy it in real life
Naumov is the second artist to embark on this collaboration with Missana, which aims to generate a physical and tangible link between the handicraft industry and technology, between tradition and innovation.
The company has also worked with Alexis Christodoulou, a genre defining 3D artist and designer, who has yet to reveal his corporeal work with the Italian furniture brand.
It speaks to a trend within design that is seeing 3D renders go viral on Instagram before being picked up for production in real life.
There are many benefits to working this way of producing designs.
3D artists can visualise a product with ultra-realistic qualities and place it in any environment without the need of a studio, location or a photographer.
By presenting it on social media, brands are also able to see the user's perception of a product, helping them to minimise risk when it comes to producing items that people may not buy.
It's basically a work in progress, without the commitment to materials and the ability to improve and modify the final product in the process.
We're spotting a trend for renderporn—that being content which domesticates the aspiration and surreality of the digital age—now being sold and produced IRL.
It follows the likes of Alexis Christodoulou whose dreamy renderings were sold online as part of an NFT auction last year, and Andrés Reisinger whose Hortensia chair, which went viral on Instagram, which was produced by Dutch brand Moooi.