Architecture
Denmark to build a new observation tower in the heart of Nature
As enjoying the beautiful surrounding is what this tower is all about, the design serves the core function of the project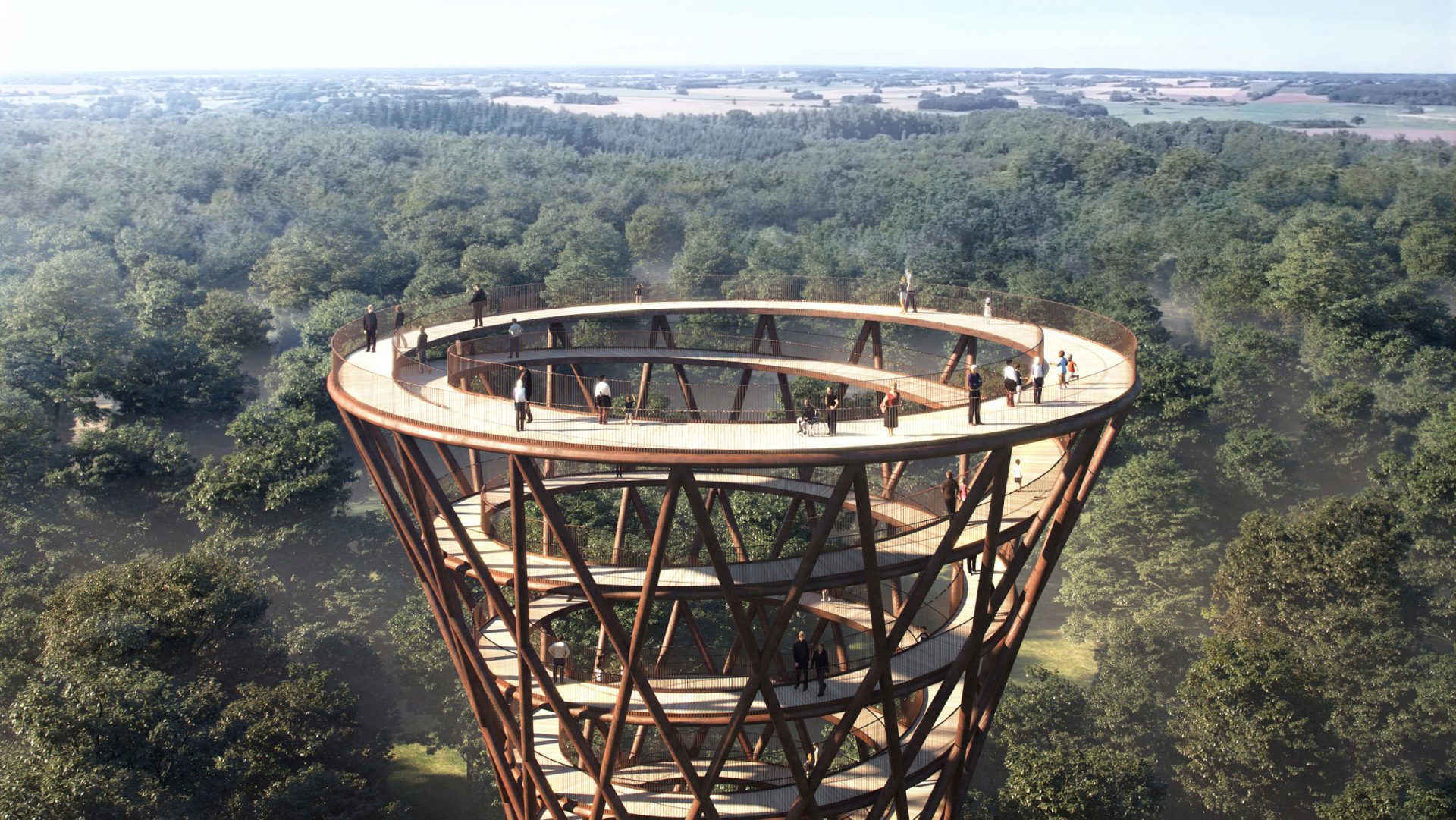 Danish architecture firm EFFEKT has unveiled the design of their Treetop Experience observation tower which will be built in Denmark's Camp Adventure recreational park.
Located in the heart of nature, an hour drive south of Denmark's capital, Copenhagen, the Treetop Experience observation tower offers a unique experience for people who love getting up close and personal with nature. With a journey that starts with a walk through the forest, EFFEKT's new observation tower provides a unique opportunity to relax, explore and learn.
Designed with Function in Mind
The new observation tower will have a 600-meter-long walkway that is connected to the spiral observation tower. With a 360-degree view, the tower puts people in the heart of the forests of Glisselfeld Kloster, getting them closer to Nature.
The hourglass-shaped observation tower is 45-meters high and is surrounded by a lattice of Corten steel. Such a light and minimalist design isn't only visually pleasing, but also has a minimum obstruction of the breath-taking natural views that surround the tower.
As enjoying the beautiful surrounding is what this tower is all about, the design serves the core function of the project. The tower's enlarged base and crown provide the necessary structural support and provide visitors with a better contact with the forest's canopy.
Treetop Experience: a spectacular way to experience a forest
The continuous ramp of the Treetop Experience observation tower will be fully accessible and has plenty of design features that add to the tower's overall experience. Those features will include a bleacher seating, bridges and looping pathways.
Starting at the ground level, the ramp's journey takes visitors over a split-level bridge and around a helical ramp which flattens out to form an elevated path that allows visitors to enjoy a walk through the forest's canopy.
At the end of the journey, visitors arrive at the 360-degree observation ramp to enjoy the magnificent forest views. Well done Effekt!