Design
Meet 20 of the most famous product designers of all time (so far)
Their innovative approaches have paved the way for groundbreaking concepts, pioneering techniques, and cutting-edge materials. Each designer on this list has left an indelible legacy, leaving an indelible imprint on the design industry and inspiring generations to come.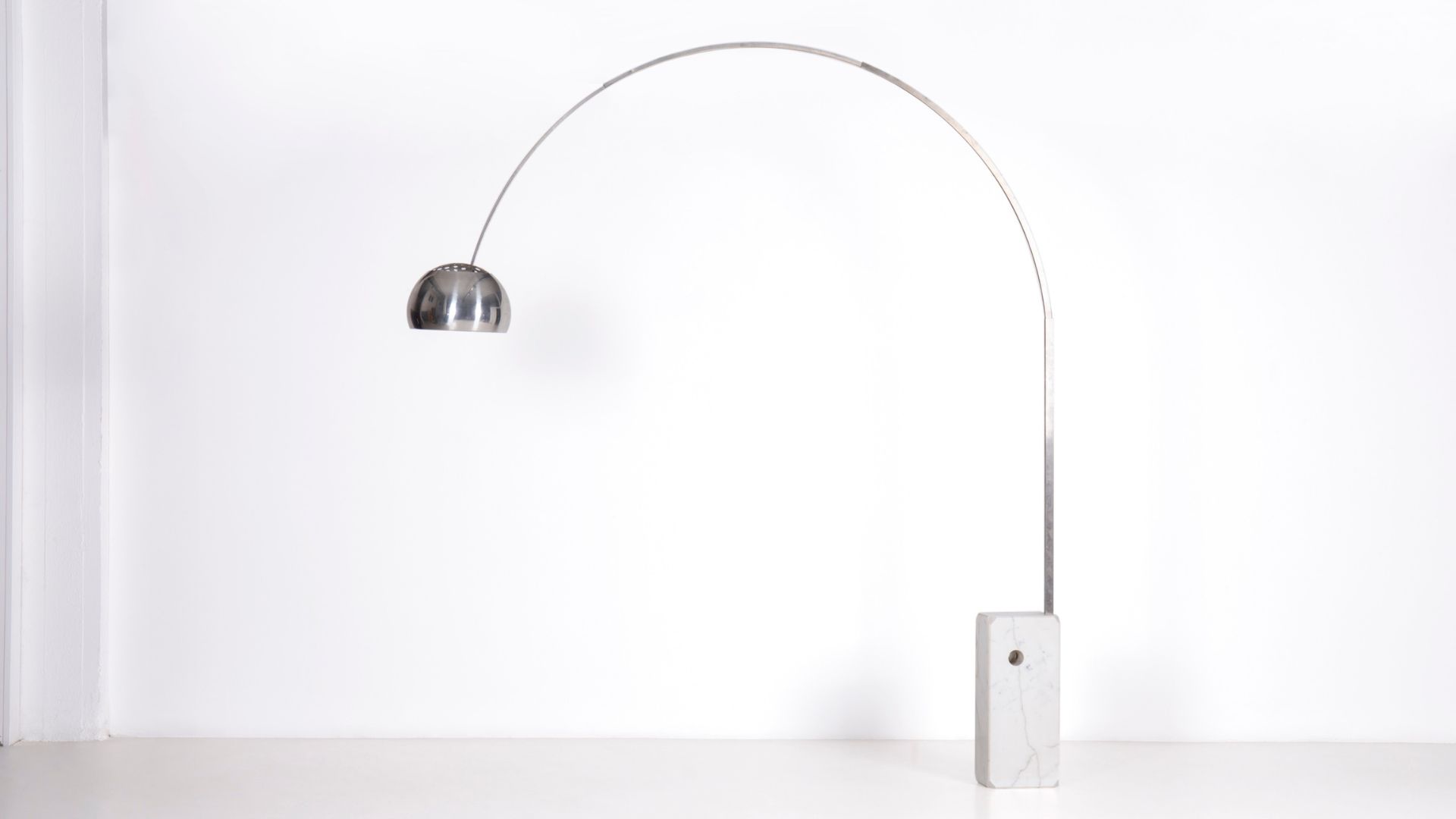 In the ever-evolving realm of design, where aesthetics merge with functionality, a select group of visionaries, now among the most famous product designers of all time, has left an indelible mark on the world. These groundbreaking minds have reshaped our perception of products, seamlessly blending form and function to create iconic designs that transcend time.
As we delve into the fascinating world of industrial design, we present a curated selection of the 20 most influential product designers (so far) who have propelled the field forward, captivating our imaginations and revolutionizing the way we interact with everyday objects.
Famous product designers: here is the list
Jonathan Ive, 1967, UK
Jonathan Ive is a renowned British industrial designer and entrepreneur who gained worldwide recognition for his groundbreaking work at Apple Inc. During his tenure as the company's Chief Design Officer, Ive played a pivotal role in shaping the design language and aesthetics of some of the most iconic consumer electronics of our time.
Joining Apple in 1992, Ive quickly rose through the ranks and became the Senior Vice President of Industrial Design. Working closely with Steve Jobs, Apple's co-founder, Ive spearheaded the design team responsible for revolutionizing the industry with products like the iMac, iPod, iPhone, and iPad.
In 2019, Ive bid farewell to Apple and embarked on a new chapter in his career. He established LoveFrom, his independent design firm, where he continues to work on various design projects and ventures. The impact of Ive's work extends far beyond Apple, leaving an indelible mark on the world of design and consumer electronics.
James Dyson, 1947, UK
James Dyson is a British inventor, industrial designer, and entrepreneur. He is best known as the founder of Dyson Ltd, a company that specializes in the design and manufacturing of innovative household appliances, particularly vacuum cleaners.
Born on May 2, 1947, in Cromer, Norfolk, England, Dyson studied furniture and interior design at the Royal College of Art in London. His passion for engineering and problem-solving led him to invent numerous devices throughout his career.
In the late 1970s, Dyson became frustrated with the inefficiency of conventional vacuum cleaners that relied on disposable bags. He set out to create a better solution and spent years developing a bagless vacuum cleaner that utilized cyclonic separation to capture dust and dirt. His invention, known as the Dyson Dual Cyclone, was introduced in 1993 and revolutionized the vacuum cleaner industry.
James Dyson's innovative spirit and commitment to pushing boundaries in design and engineering have made him a prominent figure in the business world and a pioneer in the field of household appliances.
Charles and Ray Eames, 1907 and 1912, USA
Charles and Ray Eames were an influential husband-and-wife design team known for their significant contributions to modern architecture and furniture design. They made substantial advancements in various design disciplines, including furniture design, industrial design, architecture, graphic design, and film.
Charles Ormond Eames Jr. (1907-1978) was an American designer and architect, while Ray Kaiser Eames (1912-1988) was an American artist and designer. They married in 1941 and began collaborating on design projects shortly thereafter.
The Eameses are particularly renowned for their innovative furniture designs. They pioneered the use of molded plywood and fiberglass in furniture production, which led to iconic and highly influential pieces such as the Eames Lounge Chair and Ottoman, the Eames Molded Plywood Chair, and the Eames Fiberglass Shell Chair. Their designs combined comfort, functionality, and aesthetic appeal, and they became emblematic of mid-century modern design.
Dieter Rams, 1932, Germany
Dieter Rams is a German industrial designer who is widely regarded as one of the most influential designers of the 20th century. Born on May 20, 1932, in Wiesbaden, Germany, Rams is best known for his work as the head of design at Braun, a German consumer electronics company.
Rams joined Braun in 1955 and became the company's chief designer in 1961, a position he held until 1995. During his tenure, Rams developed a design philosophy that focused on simplicity, minimalism, and user-centered design. He believed that good design should be functional, honest, and unobtrusive, and he strived to create products that were intuitive and enhanced the user experience.
Beyond his work at Braun, Rams' influence extended to the broader design community. His principles of design and his advocacy for sustainable and ethical design practices have had a lasting impact on the field. Rams' design philosophy has been a source of inspiration for many designers, including those in the realm of product design, industrial design, and user experience design.
Achille Castiglioni, 1918, Italy
Achille Castiglioni was a pioneer of Italian design and one of its most influential protagonists. Designing a wide variety of products, Castiglioni's work remains a huge influence on contemporary design.
Achille Castiglioni was an Italian industrial designer known for his innovative and playful approach to design. Born on February 16, 1918, in Milan, Italy, Castiglioni came from a family of designers, with his father and two brothers also working in the field.
Castiglioni's designs are characterized by their simplicity, functionality, and wit. He believed in creating objects that served a purpose while incorporating an element of surprise or humor. His designs often featured unconventional materials and unexpected solutions to everyday problems.
Throughout his career, Castiglioni collaborated with his brother Pier Giacomo Castiglioni on numerous projects. Some of their most notable designs include the Arco floor lamp, the Mezzadro tractor seat stool, and the Sella bicycle seat stool. These designs showcased Castiglioni's ability to transform ordinary objects into functional and visually striking pieces.
Marc Newson, 1963, Australia
Marc Newson is an Australian industrial designer known for his innovative and futuristic designs across various disciplines, including furniture, product design, and transportation.
Newson's design aesthetic is characterized by a blend of organic forms, bold colors, and high-tech materials. His work often pushes the boundaries of what is traditionally considered possible or feasible in design. Newson's designs combine functionality, aesthetics, and a sense of craftsmanship, resulting in visually striking and highly functional pieces.
Throughout his career, Newson has collaborated with renowned companies and brands, including Nike, Apple, Louis Vuitton, and Qantas Airways. He has designed a wide range of products, including furniture, watches, eyewear, kitchenware, automobiles, and even space-related projects.
Some of Newson's most notable designs include the Lockheed Lounge chair, which has become one of the most expensive and iconic pieces of contemporary furniture ever sold at auction, as well as the Atmos 561 clock for Jaeger-LeCoultre, the Ford 021C concept car, and the Embryo chair.
Arne Jacobsen, 1902, Denmark
Arne Jacobsen was a Danish architect and designer, widely recognized for his significant contributions to modernist architecture and furniture design.
Jacobsen's designs were characterized by clean lines, functionalism, and an integration of architecture and design. He is best known for his furniture designs, particularly his chairs, which became iconic pieces of mid-century modern design.
One of Jacobsen's most famous creations is the Egg chair, designed in 1958 for the SAS Royal Hotel in Copenhagen. The chair's organic shape and enveloping form exemplify his ability to combine comfort, elegance, and visual appeal. Other notable chair designs by Jacobsen include the Swan chair, the Ant chair, and the Series 7 chair, which became a bestseller and an enduring symbol of Danish design.
Jacobsen's designs were highly influential and played a significant role in shaping the modernist movement in Denmark and beyond.
Marcel Breuer, 1902, Hungary
Marcel Breuer was a Hungarian-born modernist architect and designer, known for his significant contributions to 20th-century architecture and furniture design.
Breuer initially studied art and then enrolled in the Bauhaus, a renowned German design school, where he became a student and later a master. He worked closely with Walter Gropius, the founder of the Bauhaus, and played a vital role in shaping the school's design philosophy and principles.
As an architect, Breuer's innovative use of materials, particularly reinforced concrete, and his exploration of new construction techniques earned him international recognition.
Breuer's influence extended beyond architecture. He also made significant contributions to furniture design, creating innovative and iconic pieces. He explored the use of tubular steel, a material commonly associated with his furniture designs. The Wassily Chair (also known as the Model B3 chair) and the Cesca Chair are among his most famous and influential furniture designs. These chairs reflected his functionalist approach, with clean lines and simple forms.
Giorgetto Giugiaro, 1938, Italy
Giorgetto Giugiaro is an Italian automobile designer known for his influential and prolific career in automotive design.
Giugiaro began his career in the automotive industry at Fiat, where he quickly gained recognition for his talent and creative approach to design. In 1968, he co-founded the design firm Italdesign Giugiaro, which went on to become one of the most renowned and successful design studios in the world.
Throughout his career, Giugiaro has collaborated with numerous automakers, creating iconic and groundbreaking designs for a wide range of vehicles. His designs include some of the most celebrated and influential cars in automotive history. Notable designs by Giugiaro include the Volkswagen Golf Mk1, the Fiat Panda, the DeLorean DMC-12, the Lotus Esprit, and the Maserati Ghibli.
Giugiaro's design philosophy emphasized clean lines, aerodynamic efficiency, and functional elegance. His designs often combined sleek and timeless aesthetics with practical considerations, resulting in visually striking yet practical and drivable vehicles.
Philippe Starck, 1949, France
Philippe Starck is a French designer and architect who has made significant contributions to various design disciplines, including product design, interior design, and architecture.
Starck's design approach often involves the use of sustainable materials and an emphasis on ecological responsibility. He is an advocate for sustainable design practices and believes that design should be accessible and democratic, reaching a wide audience.
Throughout his career, Starck has collaborated with numerous international companies and brands, creating a wide range of products. His designs encompass furniture, household products, lighting fixtures, kitchenware, and even architectural projects. Some of his notable works include the Ghost Chair for Kartell, the Juicy Salif citrus squeezer for Alessi, and the Mama Shelter hotels.
Ettore Sottsass, 1917, Austria
Ettore Sottsass was an Italian architect and designer who played a significant role in the development of the Memphis Group, a prominent design movement of the 1980s.
Sottsass was known for his multidisciplinary approach to design, which encompassed architecture, product design, furniture design, and graphics. He believed that design should evoke emotions, challenge conventions, and reflect cultural and societal shifts.
In 1981, Sottsass founded the Memphis Group, a collective of designers and architects who embraced bold colors, playful patterns, and unconventional forms. The group's designs featured a mix of historical references, pop culture influences, and futuristic elements. Their work was characterized by its whimsical and eclectic nature, challenging the minimalism of the time.
Sottsass's designs included furniture, lighting, ceramics, and household objects. Notable examples of his work include the iconic "Carlton" bookcase and the "Valentine" typewriter, which became iconic symbols of the Memphis Group's aesthetic.
Naoto Fukasawa, 1956, Japan
Naoto Fukasawa is a Japanese industrial designer known for his minimalist and functional approach to design.
Fukasawa's design philosophy centers around creating objects that seamlessly integrate into people's lives and enhance their daily experiences. He believes in the power of simplicity and aims to create designs that are intuitive, user-friendly, and emotionally resonant.
Notable examples of Fukasawa's work include the iconic "Hiroshima" series of furniture for Maruni, the "MUJI CD Player" for MUJI, and the "Infobar" mobile phone for KDDI. His designs often feature clean lines, organic shapes, and a focus on the essential functions of the object.
Naoto Fukasawa's designs are celebrated for their simplicity, elegance, and thoughtful consideration of the user's needs. His work continues to influence and inspire designers around the world, making him one of the most respected and influential industrial designers of his generation.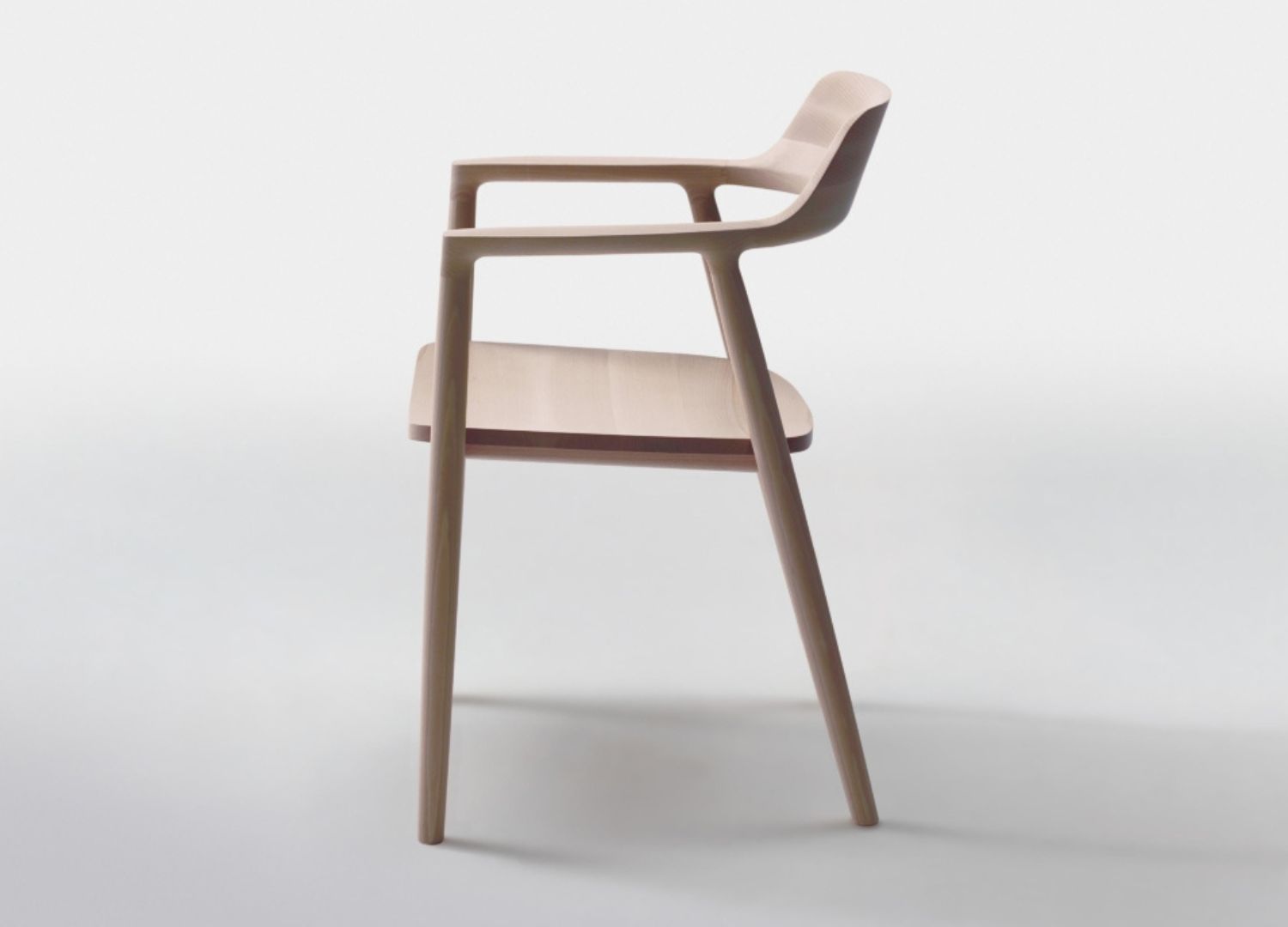 Karim Rashid, 1960, Egypt
Karim Rashid is a renowned industrial designer known for his distinctive and prolific body of work. Rashid's designs span a wide range of products and industries, including furniture, lighting, home accessories, electronics, packaging, and fashion.
Rashid is recognized for his bold, colorful, and futuristic designs that often incorporate organic shapes and fluid lines. His designs are characterized by their sleekness and functionality, combined with a sense of playfulness and a desire to improve everyday experiences.
Throughout his career, Rashid has collaborated with numerous international brands and manufacturers, creating iconic and widely recognized products. Some of his notable designs include the Garbo waste can for Umbra, the Bobble water bottle, the Oh Chair for Umbra, and the Soundfreaq Sound Platform speaker.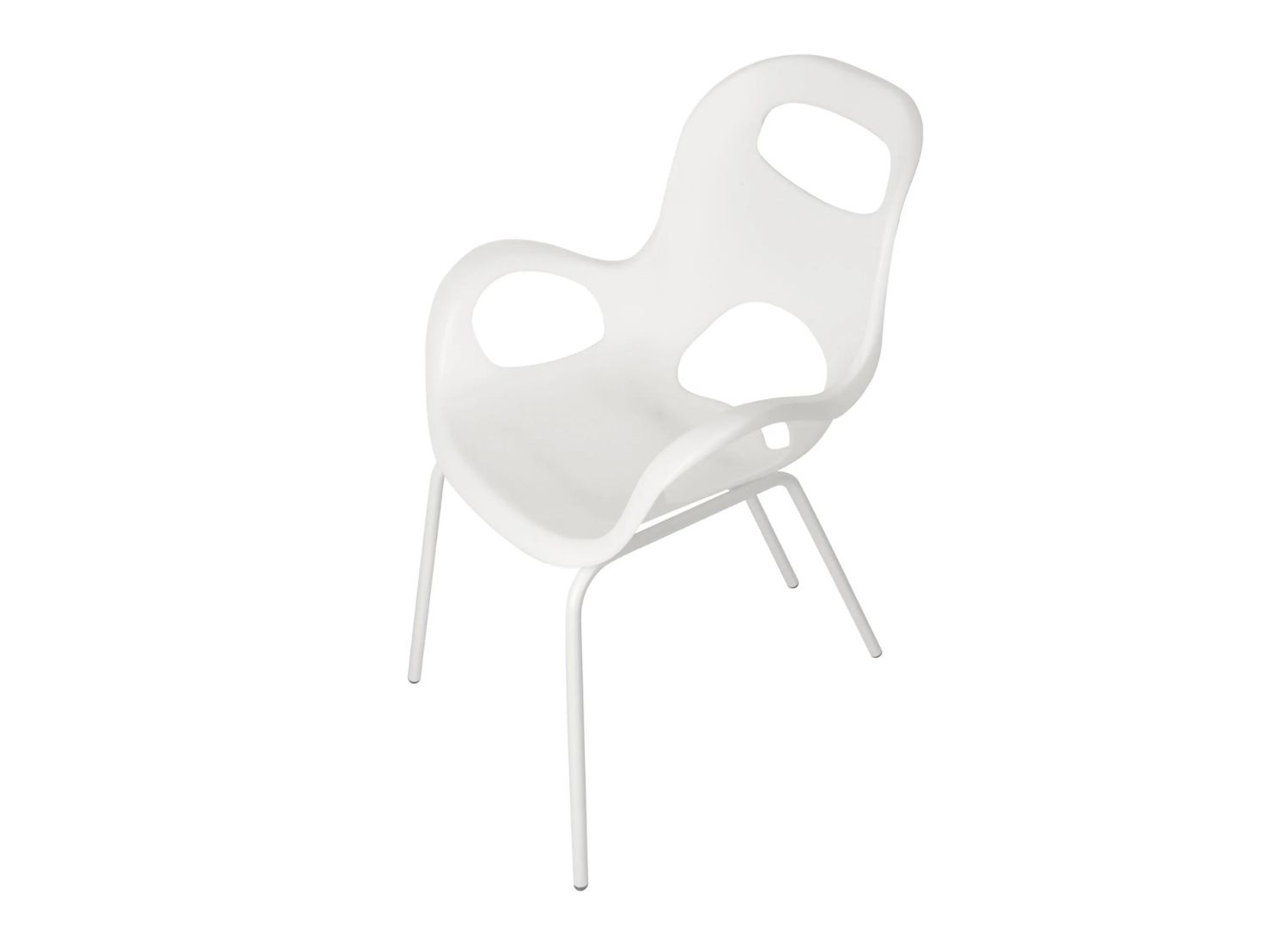 Frank Gehry, 1929, Canada
Frank Gehry is a Canadian-American architect and designer renowned for his innovative and sculptural approach to architecture. He has received numerous awards, including the Pritzker Architecture Prize, which is considered one of the highest honors in the field.
Gehry's architectural style is characterized by organic and fluid forms, bold use of materials, and a sense of movement. He is known for pushing the boundaries of what is possible in architecture and creating structures that challenge conventional design norms.
Some of Gehry's most celebrated architectural works include the Guggenheim Museum Bilbao in Spain, the Walt Disney Concert Hall in Los Angeles, and the Fondation Louis Vuitton in Paris. These buildings have become iconic landmarks and symbols of Gehry's distinctive design language.
In addition to his architectural work, Gehry has also made contributions to furniture design and product design. He has collaborated with companies such as Knoll and Vitra to create furniture pieces that reflect his architectural aesthetic.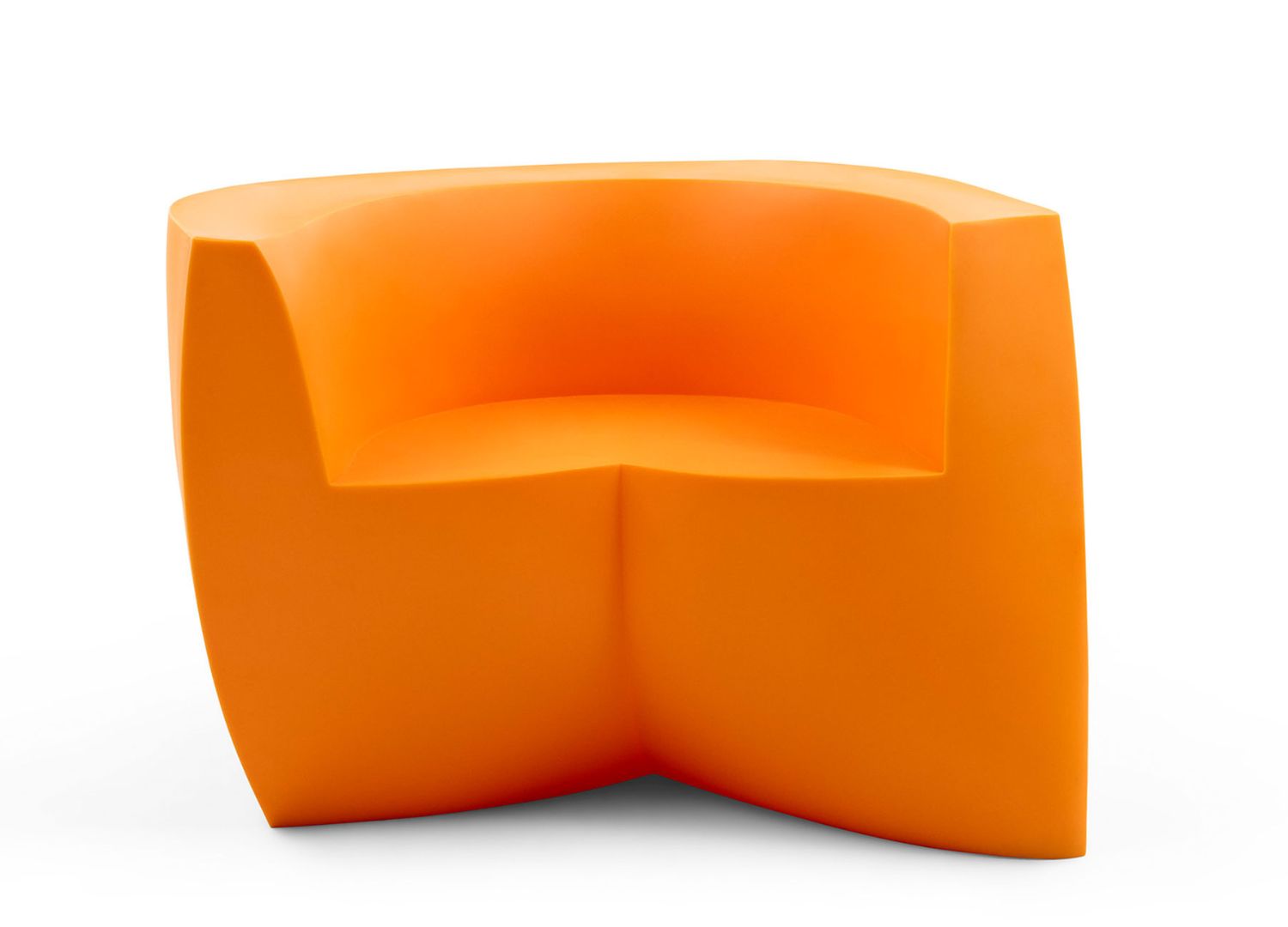 Raymond Loewy, 1893, France
Raymond Loewy was a prominent industrial designer who made significant contributions to the field of design during the 20th century. Loewy's design philosophy was rooted in his belief that good design should be both functional and aesthetically appealing.
He became known for his streamlined and elegant designs that blended form and function seamlessly. His designs often incorporated sleek lines, aerodynamic shapes, and a sense of modernity.
Throughout his career, Loewy worked on various projects across different industries, including transportation, consumer products, graphics, and architecture. He is particularly recognized for his work in transportation design, where he made a significant impact.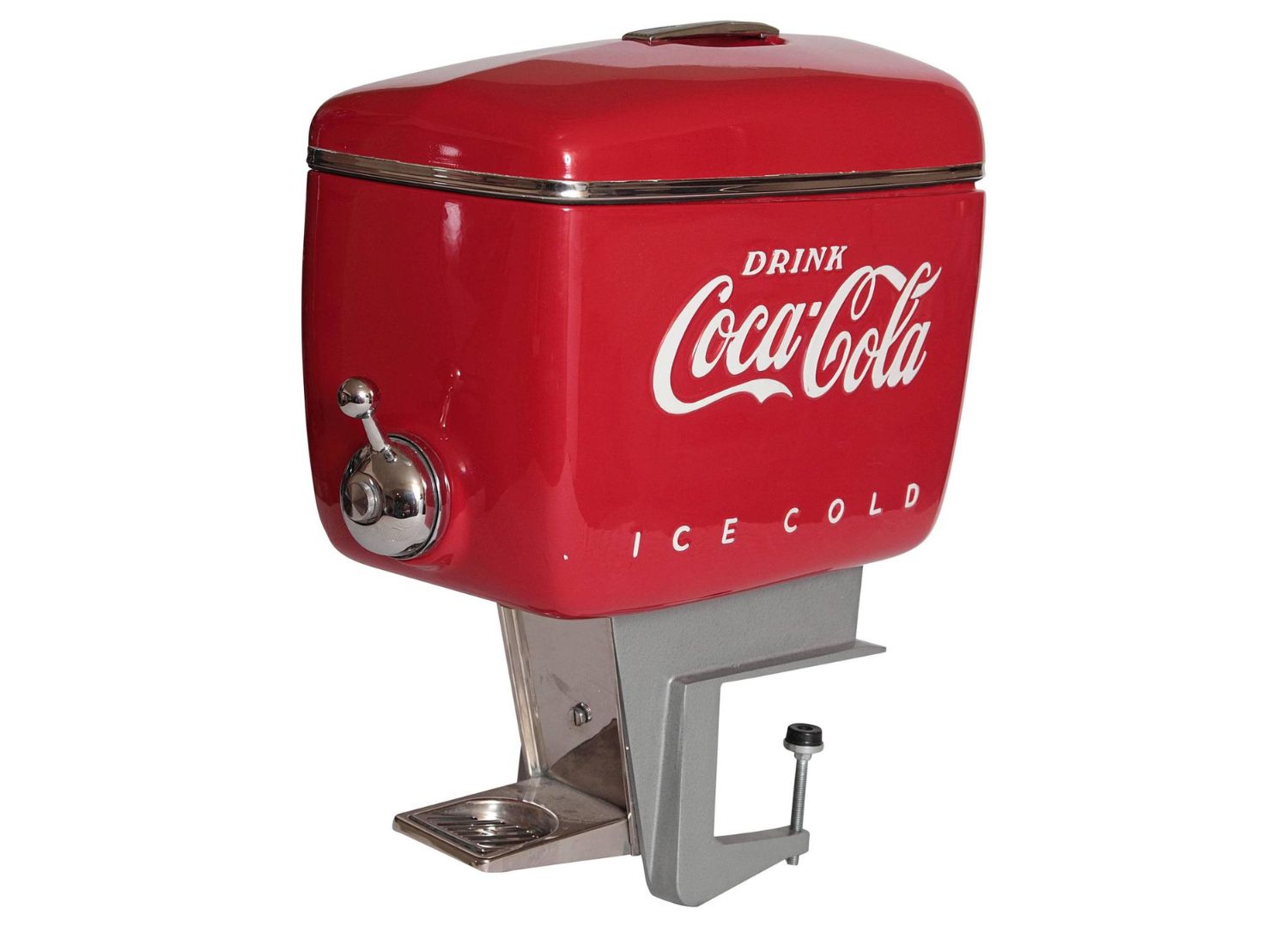 Gae Aulenti, 1927, Italy
Gae Aulenti was an Italian architect and designer known for her influential contributions to the fields of architecture, industrial design, and exhibition design.
Aulenti's work spanned a wide range of projects, from large-scale architectural renovations to interior design and furniture design. She was known for her ability to transform existing spaces and structures, often repurposing historical buildings into modern and functional spaces.
Aulenti also made significant contributions to furniture and product design. Her designs blended functionality, elegance, and a sense of creativity. She collaborated with renowned design companies, such as FontanaArte and Zanotta, and created iconic furniture pieces, including the "Pipistrello" lamp and the "Sanmarco" table.
Richard Sapper, 1932, Germany
Richard Sapper was a German industrial designer known for his influential and innovative contributions to product design.
Sapper's design philosophy focused on functionality, simplicity, and elegant solutions. He believed in creating products that were intuitive, user-friendly, and visually appealing. His designs often showcased a blend of technology, aesthetics, and ergonomic considerations.
Sapper's most iconic design is arguably the Tizio lamp, created in collaboration with Artemide. The Tizio lamp revolutionized the concept of desk lighting with its innovative balance mechanism and sleek, minimalist design. The lamp became a design classic and earned Sapper widespread recognition.
Another notable design by Sapper is the IBM ThinkPad, a groundbreaking laptop computer that set the standard for portable computing in the early 1990s. The ThinkPad's distinctive black design, red TrackPoint pointing stick, and durability became synonymous with the brand and left a lasting impact on the industry.
Otl Aicher, 1922, Germany
Otl Aicher was a German graphic designer and influential figure in the field of visual communication. Aicher is best known for his work as the lead designer of the visual identity and graphic system for the 1972 Summer Olympics held in Munich, Germany. His designs for the Olympics, which included the iconic pictograms and the use of bold, vibrant colors, set new standards for sports event branding and have had a lasting impact on subsequent Olympic design programs.
In addition to graphic design, Aicher also made contributions to product design and architecture. He worked on various projects, including the design of furniture, signage, and public spaces.
Aicher's impact extended beyond his design work. He was a strong advocate for design education and theory, and he published several influential books, including "The World as Design" and "The Kitchen Is for Dancing." His writings explored the relationship between design, society, and ethics.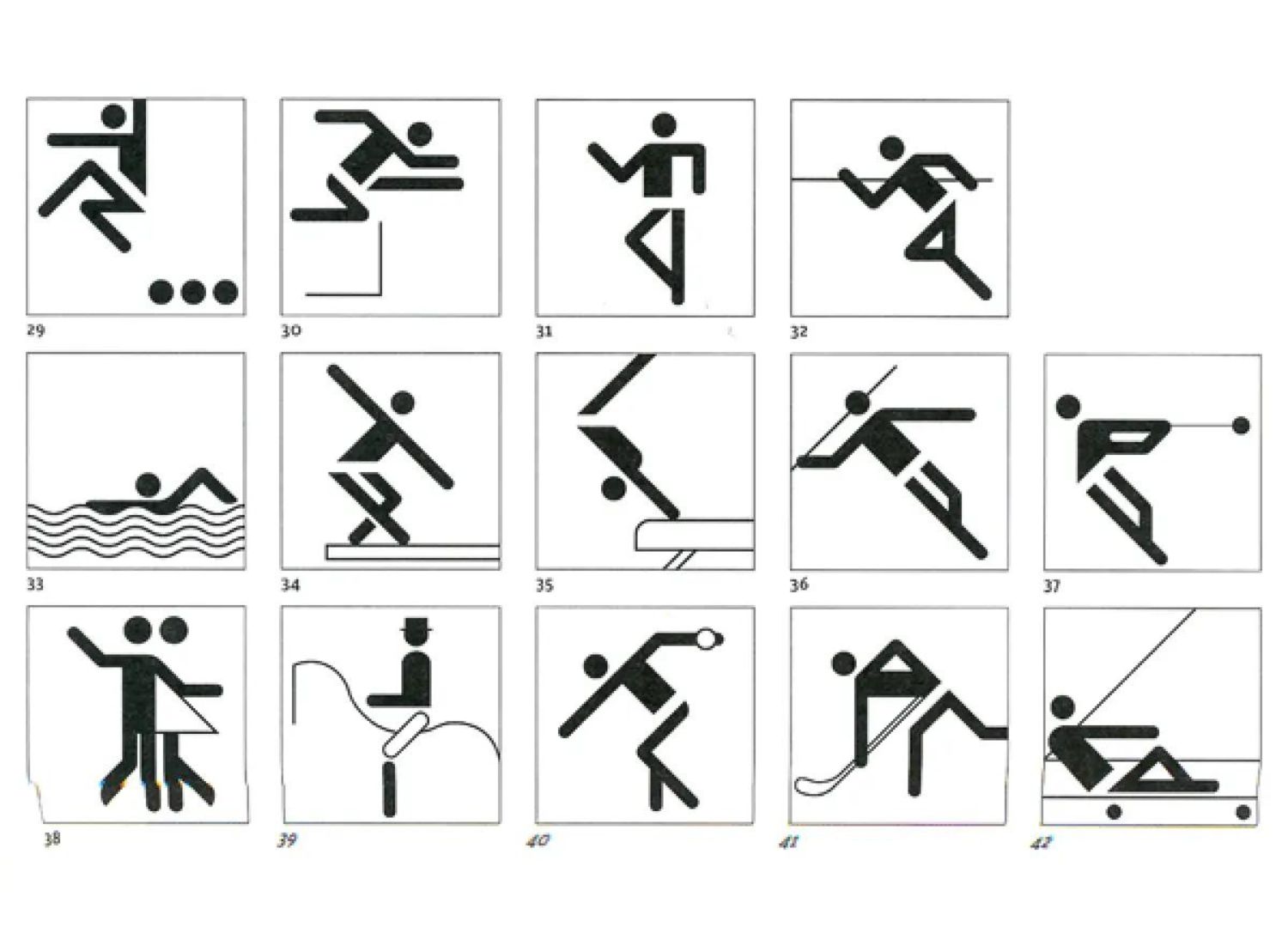 Norman Foster, 1935, UK
Norman Foster, officially known as Lord Norman Foster, is a British architect and designer who is widely regarded as one of the most influential architects of his generation.
Throughout his career, Foster has worked on numerous high-profile architectural projects around the world. Some of his most renowned works include the Hearst Tower in New York City, the Gherkin (30 St Mary Axe) in London, the Millau Viaduct in France, and the Reichstag Building renovation in Berlin.
Foster's architectural style is characterized by his use of innovative materials, advanced technology, and a focus on sustainability and environmental considerations. He is known for creating structures that seamlessly blend functionality, aesthetics, and social consciousness.
In addition to architecture, Foster has made contributions to industrial design, interior design, and urban planning. He has collaborated with various companies and organizations to design furniture, lighting, transportation systems, and even airports.
Yves Behar, 1967, Switzerland
Yves Béhar is a Swiss-born industrial designer and entrepreneur known for his innovative and socially conscious approach to design. Béhar is the founder and principal designer of the design firm Fuseproject, based in San Francisco. His work spans a wide range of industries, including product design, technology, furniture, and social impact projects.
Throughout his career, Béhar has collaborated with numerous renowned brands and organizations, including Jawbone, Samsung, Herman Miller, Airbnb, and the One Laptop per Child project. He has designed a diverse array of products, such as the Jawbone UP fitness tracker, the August smart lock, and the Sayl chair for Herman Miller.
Yves Béhar's designs continue to push boundaries, combining innovation, functionality, and social consciousness. His human-centered approach and dedication to creating positive change through design have solidified his position as one of the leading figures in contemporary industrial design.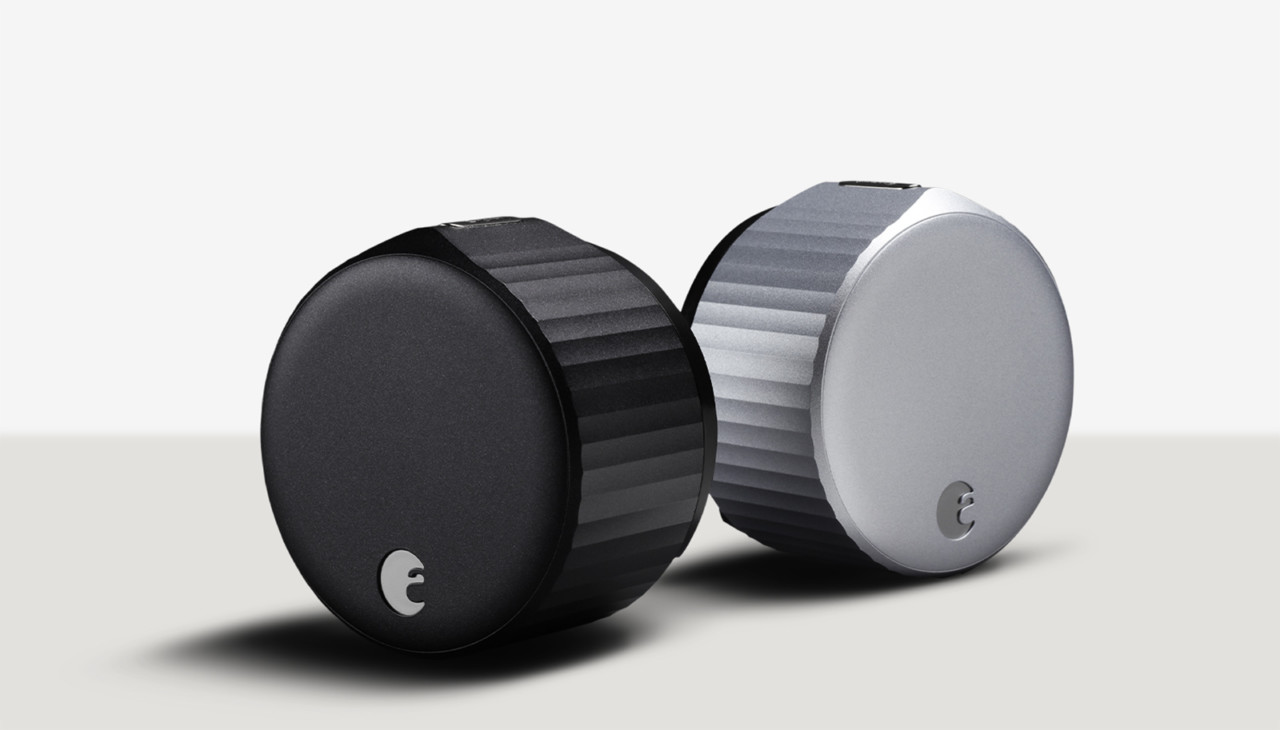 Do you have any suggestion? Let us know in the comments!