Furniture design
Host & Home now aims to position Thai artisan companies on the international market front
Showcasing alluring Thai lifestyle products at Salone del Mobile 2022 and expanding into a fresh new market – Host & Home goes from Local to Global.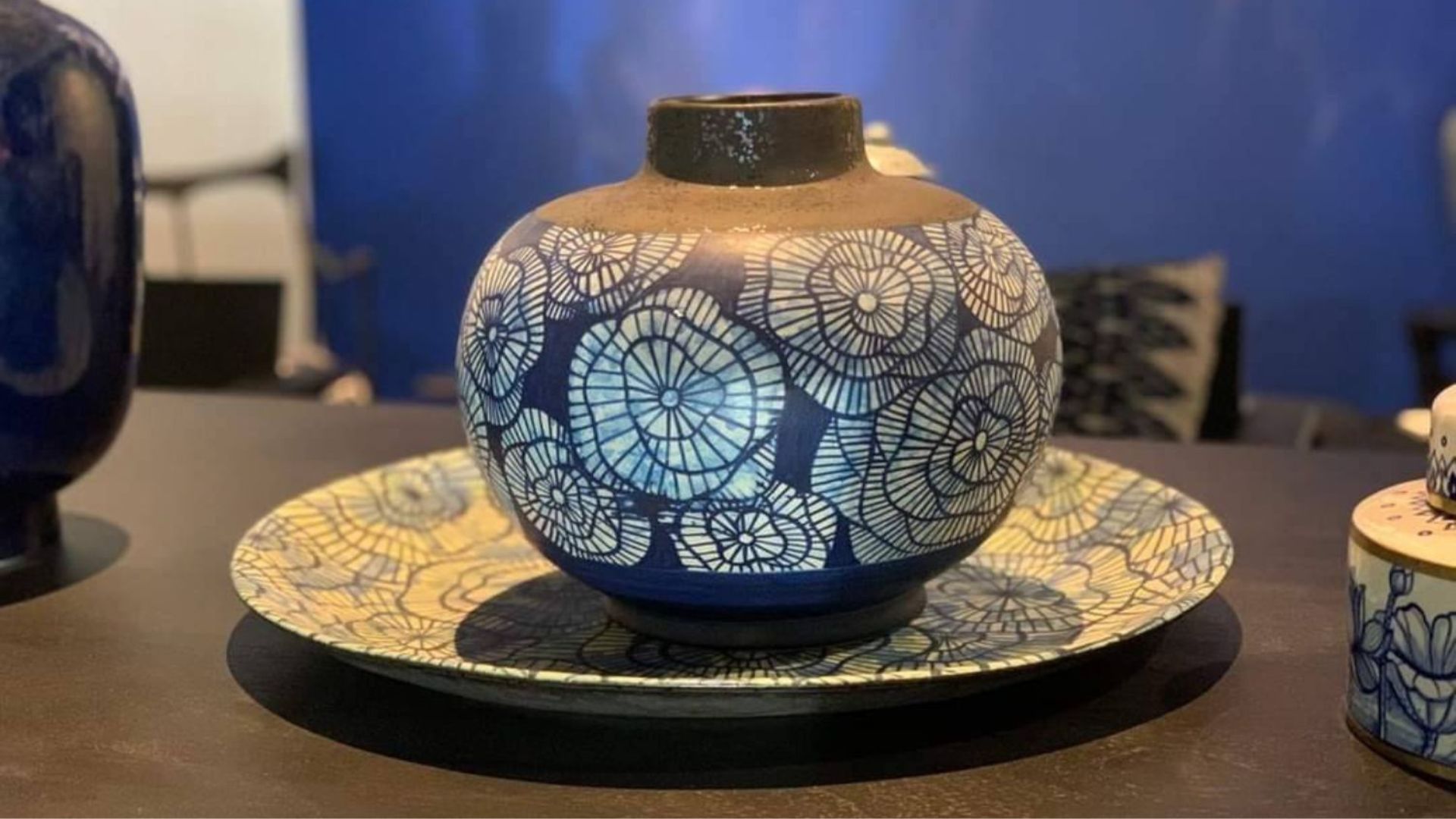 With Thailand's Host & Home project showcasing extraordinary Thai lifestyle products at Salone del Mobile 2022 and celebrating contemporary furniture, artisan candles as well as so much more – we decided to go behind the scenes with the Director of the Thai Trade Centre Milan, Ms. Anongnart Mahasawat.
Expanding into a fresh new market channel with the aim of solely increasing the export value of goods and services which focuses on residences, hotel businesses and restaurants – the Department of International Trade Promotion (DITP), Ministry of Commerce of Thailand implemented and gave birth to the project of 'Host & Home' in 2015.
Today, on the design front – each region in Thailand features varying climates and cultures that harmoniously diversify exquisite Thai craftsmanship and show it as beautiful one-of-a-kind artistry, right from ceramics and pottery to carving wooden furniture as well as handmade jewellery.
Each and every area local material is seamlessly used to skillfully integrate into and craft a mélange of unique products – be it warm teak wood, clay or rattan.
"In the Northern part, for instance, Chiang Mai is a charming Thai City which has transformed into a bustling creative and design hub.
This is why we can see premium quality Chamchuri wood furniture from Moonler and fine stone ceramics from Prempracha's Collection who's factory is based in Chaing Mai" says Ms.Mahasawat.
To further dive into and explore stunning Thai craftsmanship – Host & Home plans on supporting the development of collaborations with global designers in order to update trends and internationalise it further.
"This year, at SaloneSatellite in Salone del Mobile 2022 – I saw and experienced great opportunities to bring in young Thai designers to attend the event next year and be a part of this global trade fair.
To create and give rise to endless opportunities for young talent, I, therefore, want to be the linkage between the Thai and Italian network by collaborating with the Italian government agency and Thai institution" Ms. Mahasawat adds.
Host & Home's brilliant marketing and sales strategy that guides them includes – continuing to attend Salone del Mobile as a prestigious experience for Thai entrepreneurs, searching for other newer markets outside of Europe in order to promote products from their project and seeking new Thai brands that have potential to become their products in order to access a wider market and turning from Local to Global.
"We have already developed an object development project to penetrate the hospitality industry in Italy and Europe to enhance Thai products.
We want to invade into the market by bringing a team of Italian product development operators to give advice and bring the prototype products from the project participants to exhibit at trade shows in foreign countries such as Italy, France and Korea" says Mahasawat.
For the upcoming year – they will re-process and select entrepreneurs that have potential and meet their standard requirements to attend the Salone del Mobile 2023.