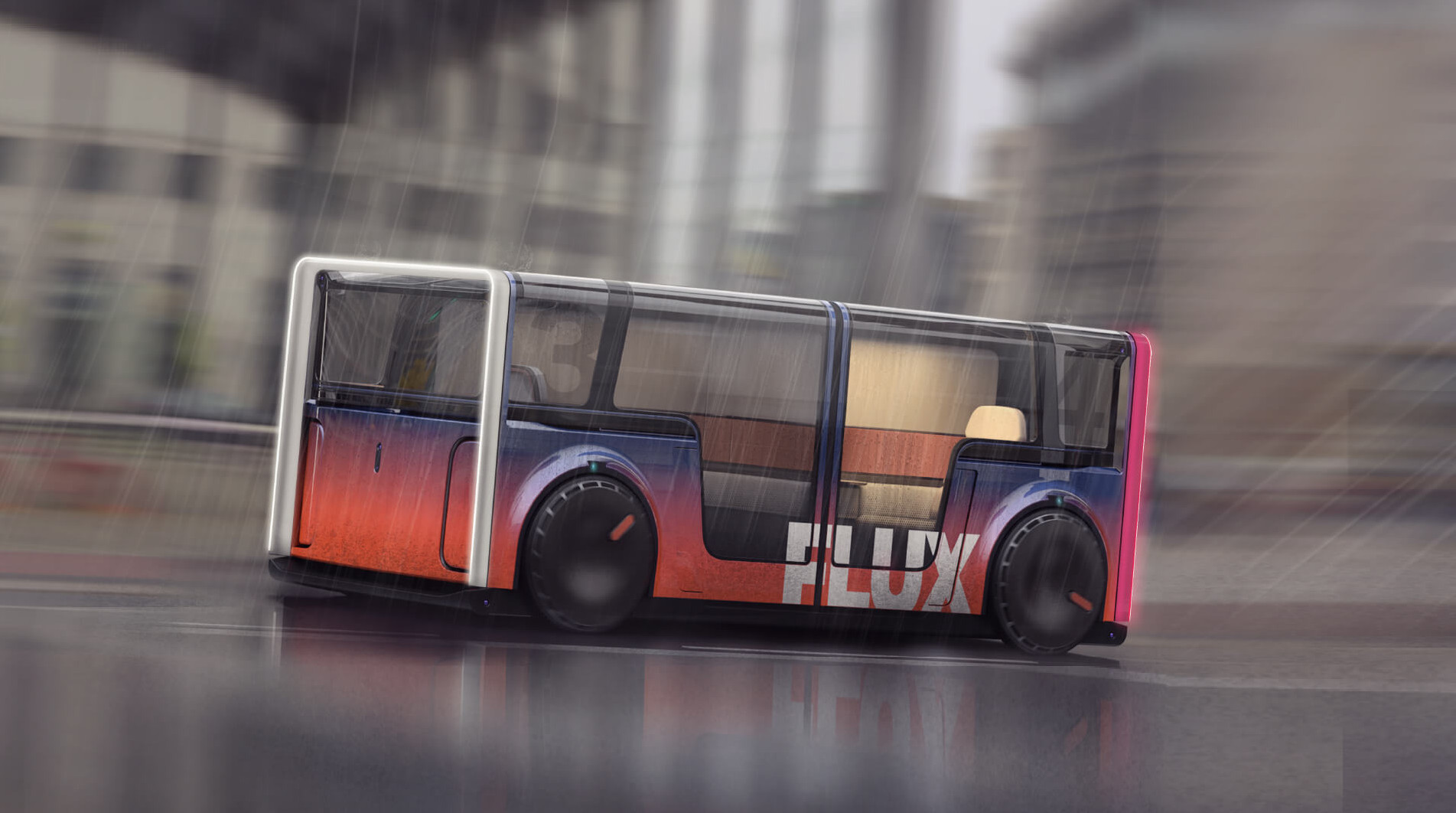 Seymourpowell releases its answer to the Uber Pool problem: a sustainable, autonomous driving, electric vehicle called Quarter Car
One of the promises that came with Uber, and the app-based ride-sharing phenomenon, is that vehicles would be more efficiently used. The reality is that most passengers still want to ride alone and the inefficiencies of empty seats remain.
Why Quarter Car? To find a solution to the issue that ride-sharing passengers persistently avoid sharing a journey with a stranger, even when a significant financial incentive exists.
Uber Pool is one example, but other companies offer similar options for a rider to share their ride.
The minds behind Quarter Car – Seymourpowell
Seymourpowell is a multidisciplinary design firm based in London. It was established in 1984 and is now a diverse group of researchers and designers who focus on 'making things better'. They work across product innovation, industrial design, transportation design, brand development, UX and UI design.
Their clients include many well known international brands, like Samsung, Ford, and the airport express service in Oslo, Flytoget. Celebrity creative chef, Heston Blumenthal regularly collaborates with Seymourpowell to help him create his brand and the impressive dining experiences his restaurants are renowned for. The firm also worked on Fairphone— a complete rethink of the mobile phone to one that is repairable and with a consciously integrated ethical supply chain.
If you want to know more about Fairphone, don't miss Fairphone stands for fairer electronics. Its modular design is just the surface.
Materials & Techniques – Fully electric, sustainable 'positive emission vehicle'
Quarter Car brings together three important concepts which are currently shaping visions of our transportation future: electric vehicles, autonomous driving, and ride-sharing.
It is a fully electric vehicle and turns the idea of the polluting vehicle completely on its head. Seymourpowell claims will run on power only from sustainable sources. As well as having no exhaust emissions, it includes technology to monitor air quality around the vehicle, and even filters and cleans the air as it travels. Live data can be utilized by cities to manage pollution and respond to air quality issues at a more granular level.
The sustainability of the entire vehicle has been considered in detail. With principles of the circular economy in mind, ethically sourced materials are used, and it is concerned with durability and how materials can be recovered at the end of their life. The inner shell is made of recycled fiber that has been molded and compressed, and sustainable anti-bacterial cork used on the walls.
A range of technologies has also been incorporated to enhance the rider experience: gestural interaction, AI, and transparent glazing displays. Each of these could be customized to suit the transport provider and scenario in which a vehicle is deployed.
The overall vehicle size is similar to typical SUVs— 4150mm long, 1725mm high and 1800mm wide.
Style & Aesthetics – Functional and keeps the focus inside
This vehicle is not going to inspire any fantasies of enjoying a drive on the open road. It is boxy rather than aerodynamic. The need for adequate, comfortable interior space has heavily dictated the exterior appearance.
On the inside, it looks more like a business class rail travel than a car. As indicated by the name, each autonomous vehicle is divided into four separate compartments. The fittings are sleek and compact, but there's room to stretch out. Small luggage can be stowed in the space behind the headrest.
Designed to offer flexibility, the individual compartments can be fully separated with slide-up partitions, or left open for conversation. Riders could book one quarter for themselves, two places to sit side-by-side with a friend, or the full vehicle.
Going the 'last mile'
The so-called 'last mile' is an ever-present issue in public transportation networks. Major connections go the big distances, but can then leave people awkwardly lacking in options for the last stretch to their final destination. Often ride-hailing or private cars are left as the only feasible option.
This is a situation where the Quarter Car could fill some current gaps. Seymourpowell imagines the Quarter Car as an option for situations like airport transfers.
Design memento – Fill an emerging need, even if there is no client yet
Seymourpowel was not commissioned by a client to complete this project. Instead, they took charge and initiated it themselves. They saw a need and dove in to come up with a new class of vehicles designed specifically for mobility services.
It has the app-driven ride-hailing market directly in its sight. And, aims for improved user experience, along with enhanced business metrics for those mobility service providers.
Quarter Car's sustainability credentials are also considered a key aspect of the marketing potential of the vehicles, aimed at an increasingly ethically driven consumer market.
The writer's comment – There are still hurdles to cross and some might be human
This is not an entirely unique concept, and other similar transport solutions have been proposed by Layer Design and Jaguar Land Rover amongst others.
Each of these are solid in their conviction that a driverless vehicles future is inevitable. The core of the technology is viable and will continue to mature, but there are still many legal, ethical and safety hurdles to be negotiated.
And, let's not forget that opting out of sharing a ride is not always about privacy. It is also the time it takes to locate and collect another fickle human. Add more pick-ups and drop-offs to a ride and it increases the likelihood of delays or driving in circles.
If you want to know more about autonomous driving, check out LAYER introduces a greener way to travel.