Interior design for luxury hôtellerie – The word goes to Tony Chi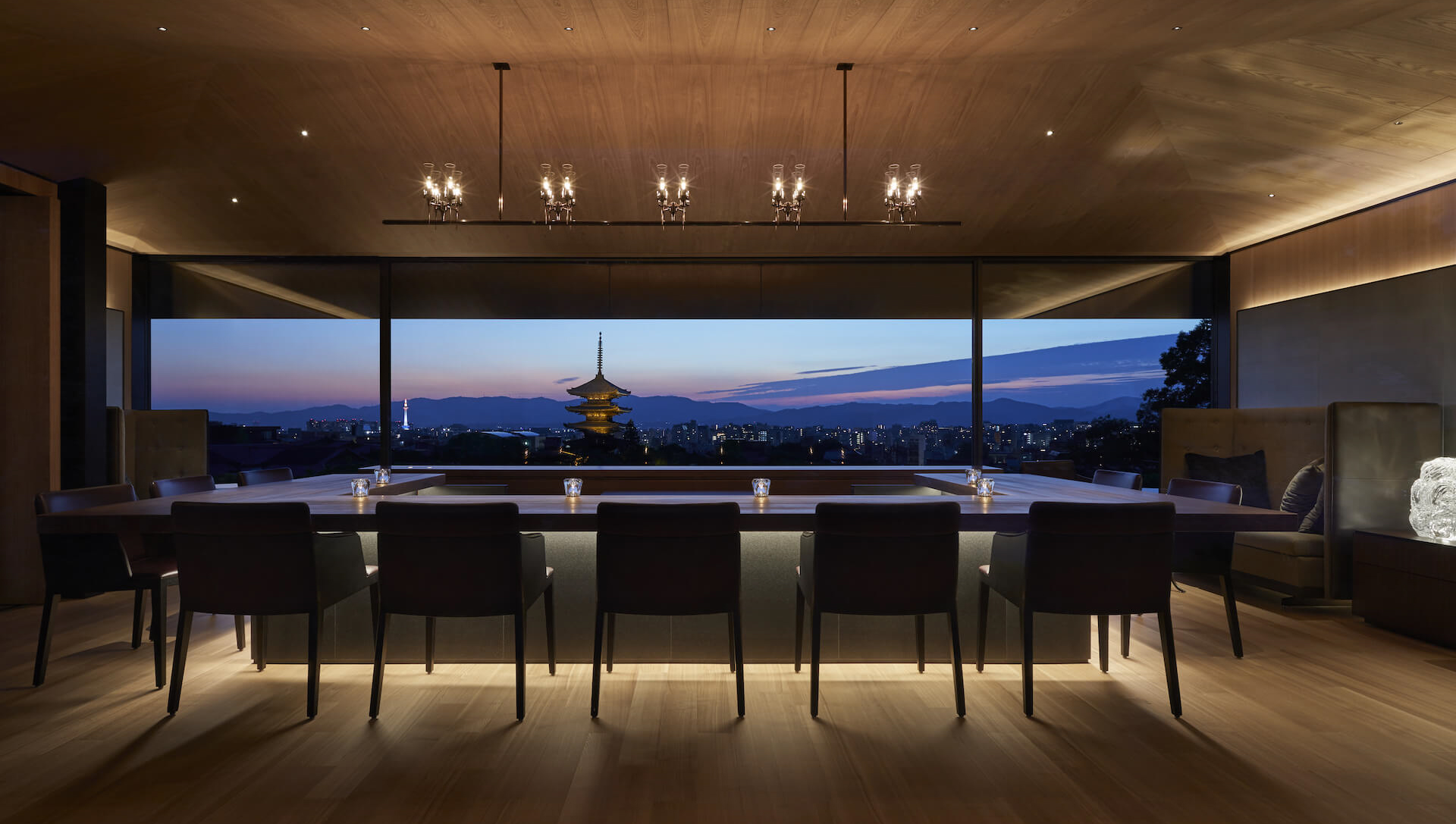 Founder of the studio tonychi, Taiwanese born designer Tony Chi joins us for a conversation about the meaning of his practice through memories of the past and responsibility towards the future.
As a sublime expression of the design discipline, the development of interior design projects for high-end hospitality structures entails a delicate and fascinating balance between top-class aesthetics and ultimate comfort, through the finest research of materials and furniture pieces, to achieve the definitive interpretation of timeless design.
We had the honor of interviewing one of the most prominent names in interior design for the luxury hospitality industry: Tony Chi, founder of his New York-based tonychi studio.
The list of projects developed by the firm reaches a global scale and counts names from the very top of the hôtellerie industry including brands from the Hyatt group such as Andaz, Park Hyatt, and Grand Hyatt, as well as Rosewood Hotels and its wellness brand Asaya, and furthermore Mandarin Oriental, Ritz Carlton and InterContinental from the IHG group.
I had the chance of meeting Mr. Tony Chi in December 2019 during the Golden Pin Design Awards in Taipei, Taiwan, where he was invited to participate as a member of the final jury while DesignWanted was reporting as a partner of the event.
The words of a man who preserves a great deal of humbleness while building a prestigious career in the challenging luxury hospitality industry, where no mistake is allowed and competition is fierce, should be read with great care and respect as great learning opportunities. In the meanwhile, we will leave his interior designs to speak for themselves.
Who is Tony Chi and why interior design?
Tony Chi: "As designers, I believe that this is not only a profession but a calling or a vocation for a lifetime. If we go back to the very beginning in my own life experience, I must say my first inspiring and moving movements that led me to pursue a career in design and hospitality were when I was a child with my family taking me to family events (weddings, birthdays) which, for the most part, took place in hotels. I perceived hotels as places to celebrate the extraordinary moments.
As I grew older, I discovered that hotels were also places where a unique culture and etiquette were practiced. This etiquette inspires people and influences their own etiquette with their interactions with other people."
Tony Chi: "I have always been fascinated with this as this is the essence of the culture of hospitality. This culture of hospitality is not only practiced and experienced in places where we assume to be hospitality spaces, such as restaurants and hotels but wherever people gather together, even in our own homes.
Design is not only about crafting what you will see but the emotions and experiences for people in their lives. Encountering and discovering this drew me into the world of design and hospitality. It is always a learning experience with every project."
Tell us about your first client, how did you get it and what was the project about?
Tony Chi: "It was a small apartment residence in New York for a young entrepreneur who later became a close friend. I had started the design profession at the studio of Charles Morris Mount in New York. Charles had a kitchen in the studio where we would gather for shared meals and meetings. As a hospitality designer, he believed that we could practice and express hospitality design if we practiced such in our daily lives.
In this apartment residence, it was a learning experience where I made the connection that hospitality not only existed in restaurants and hotels but in people's homes as well."
Tony Chi: "I also learned that a residence is a place that grows and evolves with the person's own life journey. It is not about seizing one moment in time but allowing the residence to be able to transform itself over the years.
As humans, we are collectors not only in material things but also in memories, situations, and encounters. How do we allow for this life of encounters those already made and those to be made to be expressed in one's residence? This is what I had learned in this early project experience."
Which are the main values, core concepts or style inclinations that, above all, will always represent Tony Chi?
Tony Chi: "Life is about learning no matter what age or stage of life we are going through. I believe that learning and willing to explore allow you to grow, to mature and achieve quality in life and design. These are the values that I fostered when I started the tonychi studio.
A life in design is a continuous learning process. You are not reaching an apex or culminating at a certain level but always growing and fostering yourself to evolve and mature. Expanding on this from a personal level into your design practice."
Tony Chi: "Second, design is about being thoughtful. You must have the thoughtfulness of everyone that will encounter a space, how they will experience the space in every instance. The people that live there, the people that work there, the people that visit there and last but not least the surroundings of the space. These are all people and instances that matter. These are the values I have instilled within myself and those around me."
Interiors are not static entities but lively systems, filled with people's moments, encounters, thoughts, and movements. How do you shape the experience of a space?
Tony Chi: "I love storytelling and finding the story to be told is a fascinating endeavor. In every project, what will be the story to be told? How will the story fold out with people's experiences in a space? Design is not necessarily about what we see but the encounter with what we not necessarily see before us.
It is the intangibles: the emotions, the experiences, and memories. This is what people will always be able to take with them. There is such an experience for every type of person who will encounter the space whether they encounter the space only for one occasion or every day in their daily life journeys."
We met at the Golden Pin Design Awards 2019: the event was focused on the broad and complex theme of sustainability. What are the 3 most important elements of this discussion according to you? "Sustainability" combines many different aspects, what should we mainly focus on in order to tackle the issue?
Tony Chi: "First, we must recognize that "Mother Nature" is society's first expression of hospitality. In nature, the tree gives us shade from the sun and heat and also gives us shelter from the rain. Nature presents countless gestures of hospitality that are subtle that, in most cases, we are not aware of it. I believe that in order for us to achieve harmony we must have awareness of nature's gesture of hospitality bestowed to us.
When we have this awareness, we can learn to explore how to return our gratitude to nature. Whether the space or structure is in an urban environment, in the countryside, a private residence or public space, nature surrounds us. How do we integrate ourselves within the natural environment so as not to disturb nature?"
Tony Chi: "How do we embrace nature so that nature will continue to embrace us? Finally, when we establish this, we may then explore how do we foresee the property for many years and generations to follow. In summary, the three steps are:
1) Awareness of the surrounding nature and natural environment and how it bestows its hospitality to us.
2) How do we learn to integrate ourselves within nature and complement her hospitality?
3) How do we foresee the structure or space sustaining itself over time, growing and aging over time just as if we are conceiving a "life in the making"."
What is the one project that would you commission to yourself?
What is your dream project? Is there a brief that you would love to work on but still did not receive from any client?
Tony Chi: "I find our society has become so fixated on building the "largest", the "biggest" this and that. I would love to explore a very, very small intimate project whether it would be a residence or a guesthouse.
Also, at this challenging time as the world is faced with a global pandemic, we see how healthcare and hospitals are also places where a certain hospitality culture is practiced. I find exploring where such hospitality experiences could be fostered as a fascinating exploration of the design journey."